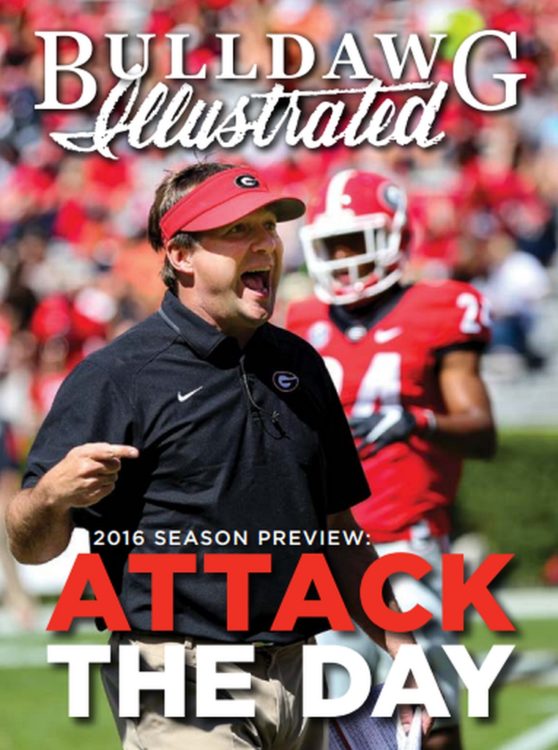 CLICK HERE TO READ THE 2016 SEASON PREVIEW: ATTACK THE DAY


Back in 2002, University of Georgia graduates Cheri and Vance Leavy started "a grassroots effort to unite the Bulldawg Nation" and founded a fan based publication out of their love and passion for Georgia football and the Classic City of Athens. For over 14 years, Bulldawg Illustrated has been doing just that, bringing you those awesome fan and player photos along with in-depth analysis, tailgating recipes, fanfare lifestyle features and much, much more for free.


Now, 2016 not only marks a new era of Georgia football with a new head coach in Kirby Smart, but also a new era at Bulldawg Illustrated as we debut our new magazine format in our latest print issue; so, without further ado, here is the 2016 Season Preview: Attack the Day!


---