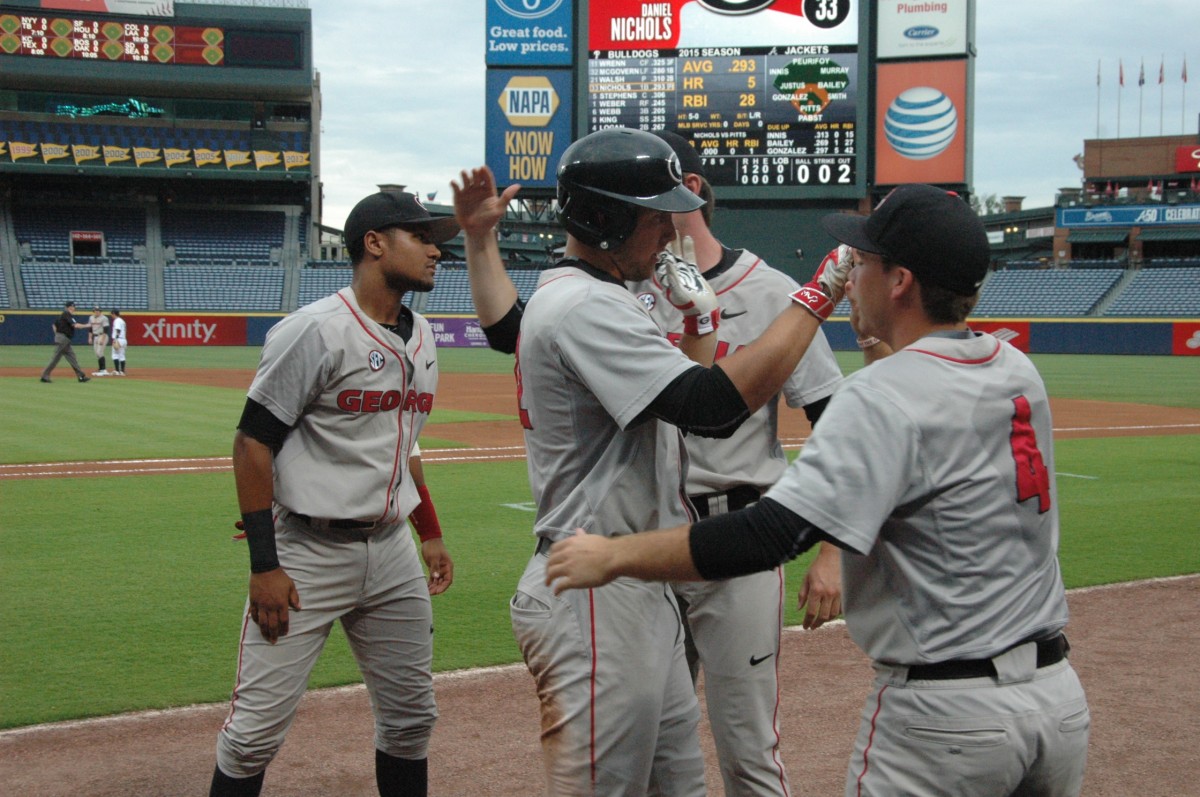 There was another record-setting attendance set at Turner Field, as 18, 792 screaming fans were there to cheer on both teams playing in Atlanta. This is the highest attendance for an NCAA baseball game this season in the United States. The previous high was March 7th, with a game featuring Texas A&M and Houston playing at Minute Maid Park that had 16,276 fans.
The Georgia Bulldogs bullpen was throwing heat all around as they held the Georgia Tech Yellow Jackets to only one hit in their 6-0 shut out win. They were led by Jared Walsh, who pitched 5 innings, ending with 6 strikeouts, 1 walk and only 1 hit ball. He also helped the bulldog offense going 2-2 at the plate.
Daniel Nichols had a career high 5 RBI's, which is most for any Bulldog this season. This included a huge 3-run home run in the sixth inning.
"We're hot right now", Nichols said. "This is a big momentum builder for us."
The huge crowd helped for a great cause, as all proceeds from the night of baseball at Turner Field went to benefit the Children's Healthcare of Atlanta. They were presented a check for over 2 million dollars during the game
Georgia now goes on to face Arkansas in a huge series finale that will help determine if the Bulldogs will make to the SEC Tournament that will be played in Hoover, Alabama.