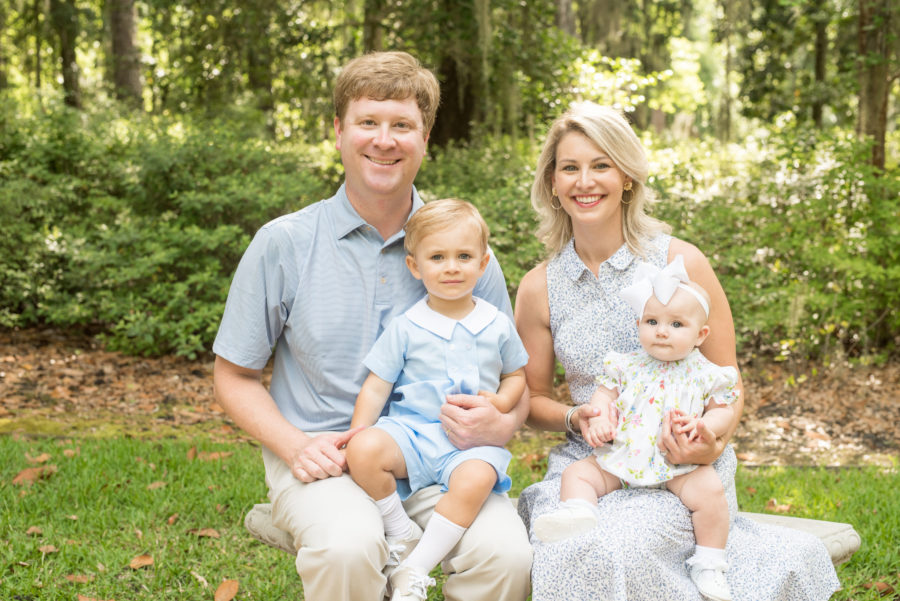 Name: Charles Thomas Hopkins III "Chase"
Family: My wife, Anna, son Charlie (2 years) and daughter, Nancy (9 months)
Hometown: Griffin, Georgia
Current town: Saint Simons Island, Georgia
What years at UGA: 2005-2009
School/Degree: BS Biology
Profession: Dentist (DMD Medical College of Georgia 2013)
Accolades: Eagle Scout, Kappa Alpha, Presidential Scholar, College of Coastal Georgia Foundation Board
What was your biggest take away from UGA? The relationships that I formed at UGA have been the most long lasting and meaningful in my life. During my four years in Athens I learned what it meant to be and to have loyal friendships and also how to handle responsibility.
What was your favorite class at UGA and why? Ichthyology. I have always been an avid angler and loved the different trips we took during the semester.
How did your experience at UGA influence your career? UGA helped reinforce my dream to do something in the health care field by giving me a great foundation in the sciences.
What achievement are you most proud of? The achievement I am most proud of is my family. I met my wife Anna while we were both attending UGA, and somehow got lucky enough that she agreed to marry me. Several years later we welcomed our son Charlie and then our daughter Nancy. These three are my whole world, and I'm blessed beyond measure to have such an incredible wife and kids.
What is your favorite part about your career? There is a different challenge every day, and it really keeps me on my toes. I also love getting to meet and know so many people in my community through my profession.
What is one skill that you would like to improve? That's a tough one. I feel life is about continual growth, and while I'm incredibly happy with myself, I love being challenged both professionally and personally. If I had to pick one thing, I hope I can work on being more present. Enjoying the small moments of each day and being content in the moment.
What do you typically do in your free time? After a busy week of work I love to wind down with a round of golf or go fishing. Luckily, living in Saint Simons, fishing and golf are pretty easy to come by. However, there is nothing better than a day at the beach relaxing with my family.
Who is your favorite writer and why? Stephen Ambrose. I am a history nerd and love his books about the Lewis and Clark expedition and D- Day.
What is your favorite part about Athens? I have to say I love the food and downtown scene in Athens. Last Resort Grill is my favorite restaurant and is actually where I took my wife on our first date. As a true Dawg fan, though, I have to say nothing beats a gameday in Athens!
Who would you consider your hero? I would have to say my father. My dad and I have different careers in health care, but he has always guided me and given me such wonderful advice. He instilled in me hard work, the importance of education, and perseverance. He truly led by example that anything is possible by working hard and setting your mind to something.
To view the rest of my summer series, click the links below!
https://bulldawgillustrated.com/oh-the-places-theyll-go-former-intern-carrie-west/(opens in a new tab)
https://bulldawgillustrated.com/bulldawgs-in-business-chase-lawrence-of-college-town-properties/(opens in a new tab)
https://bulldawgillustrated.com/oh-the-places-theyll-go-former-intern-hannah-tosch/(opens in a new tab)
https://bulldawgillustrated.com/bulldawgs-in-business-connie-popwell-of-pure-barre/(opens in a new tab)