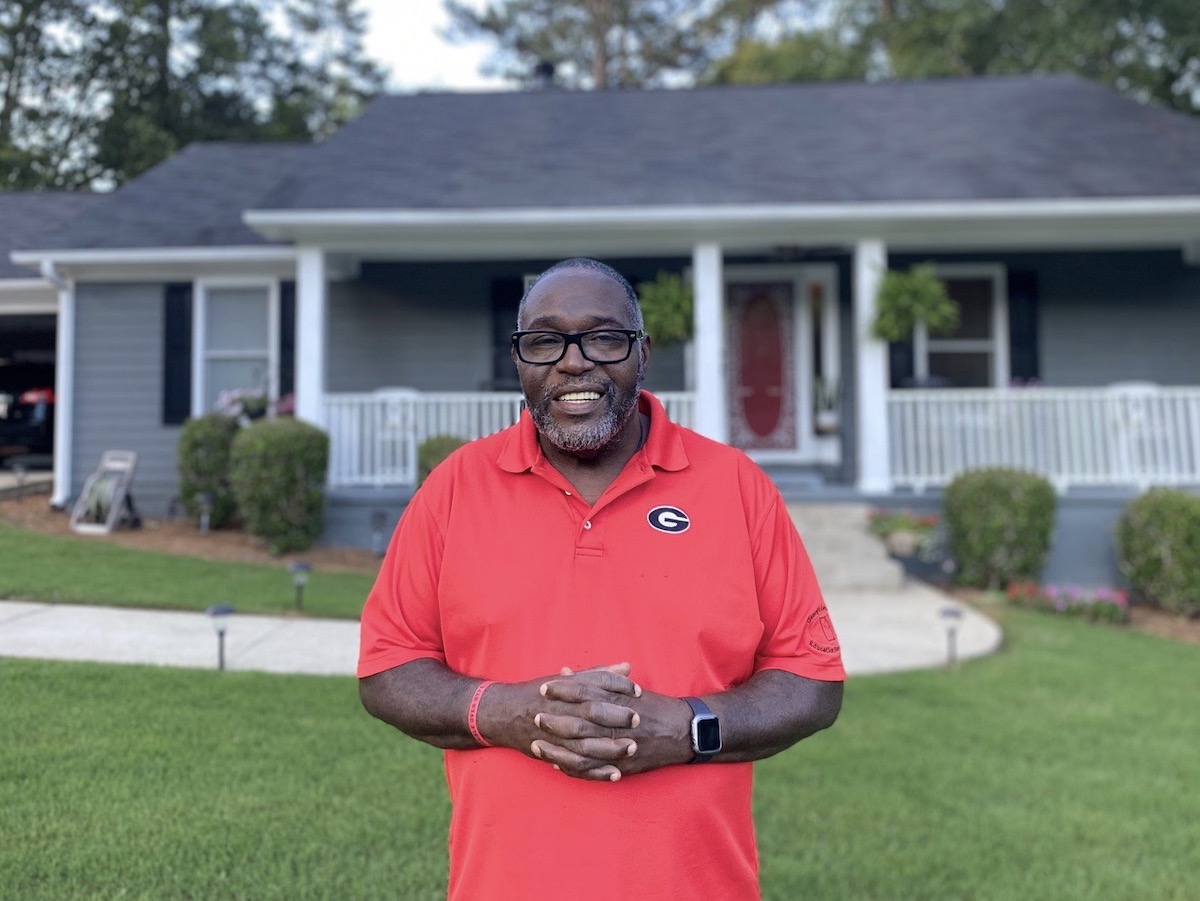 Keith Hill, or who many know as "DJ Keith," opened up and shared with us his experience with COVID-19 that he battled earlier this March. Mr. Keith is an Athens native and is known by many because of his different roles throughout the community. He has positively affected many people's lives and has always been a friend to all. DJ Keith Hill is back! We recently spoke to Mr. Keith to learn what his life was like during the forefront of the COVID-19 pandemic and what it is like now.
How long have you lived in Athens? I have lived in Athens for 65 years. I was born and raised in Athens, and I have been a Bulldog all of my life.
Where do you work in Athens? After graduating high school, I worked at DuPont. I retired after 28 years. I started part time in 1982 at the Athens Country Club, and in 2001, I became the house manager for SAE. I am so grateful for that opportunity, and I have loved being involved and seeing everybody.
Describe your experience of coming down with COVID-19. Well what happened was, I started sneezing on Monday then I got a dryness in my throat. I couldn't stop coughing, and I had a fever. My fever wouldn't go away, so on Friday, my wife took me to the hospital to get tested. On Saturday, I felt worse, and an ambulance took me to the hospital.
What got you through being in the hospital alone with COVID-19? No visitors were allowed, but I was able to call and FaceTime my daughter, three sons, and wife 2-3 times a day. I kept them updated the whole time. The staff at the hospital was great and took care of me well.
Was there any meal that you particularly enjoyed in quarantine? I was craving my wife's pasta salad while I was in the hospital. It has tomatoes and cucumbers and is delicious. I immediately had that when I got home. Friends and family provided meals after I returned home. Mr. LaBoon brought me lasagna, which was good. Everyone was really helpful during this time.
How would you describe the support you received while you battled COVID-19? There was such a wide support from the Athens community. From friends, coworkers from the club, families that I know from SAE and people I know from bartending and DJ-ing, the support was touching. People reached out to me and said they were praying for me. I was delivered 50-60 "Get Well Soon" cards that were handmade by Dr. Marty and students from Athens Academy. The nurses put all the cards around my room, which really touched my heart.
How did you feel when you were told about the Go Fund Me page? The young man who started the Go Fund Me page called my wife and made sure it was okay with her first. I didn't know anything about it. The page exploded over three days and raised a lot of money. When I found out, I was so surprised and overwhelmed. 871 people donated. It's been a blessing to be in Athens for all of these years and watch families grow up. I was there when the parents were pregnant, then there was a stroller, then a car seat, then the kids grew up and they became parents and now have a family of their own. I've seen two and a half generations of people grow up, and for people to give so much back to me, I am forever grateful. It's such a blessing, and I think God spared me for some reason. God gave me another chance, and I will do his will. I almost felt guilty because I was one of the luckiest ones.
What was your welcome home from the hospital like? My wife doesn't drive slow, so I asked her "why are you driving so slow?" I soon saw all of the people lined up on my street honking their horns with signs and "Welcome Home" decorations. They were playing the song "Ain't No Stopping Us Now," and it was such an uplifting and touching homecoming.
If you have enjoyed any new music or reading during quarantine, do you mind sharing it? I haven't been listening to much new music except for when my wife turns on the radio. I am ready to start DJ-ing again and will look for new music. Lately I have been listening to my R&B, Gospel, Jazz and stuff like that.
Brenda Hill's Pasta Salad Recipe:
1 (12 oz) box of spinach rotini pasta
1 onion
1 cucumber
1 tomato
Optional: olives and shrimp
Chop up all items and put together into a large bowl. Mix together with cooked spinach rotini pasta. Toss with Paul Newman olive oil and vinegar dressing.