It's our turn to play gracious hosts as the Fighting Irish follow their rainbow to Athens. So if you're traveling to Athens donning blue and gold, consider this your friendly Guide2 the best college town in the world … Athens, Georgia! Grab our guidebook or follow @guide2athens for all the best retailers and restaurants in town.
A classic Saturday in Athens starts with breakfast. For this, nothing beats a mouthwatering ooey gooey from Mama Jewel's Kitchen. It's a dream of fried chicken, southern biscuits, cheese, and pepper jelly – quintessential southern cuisine!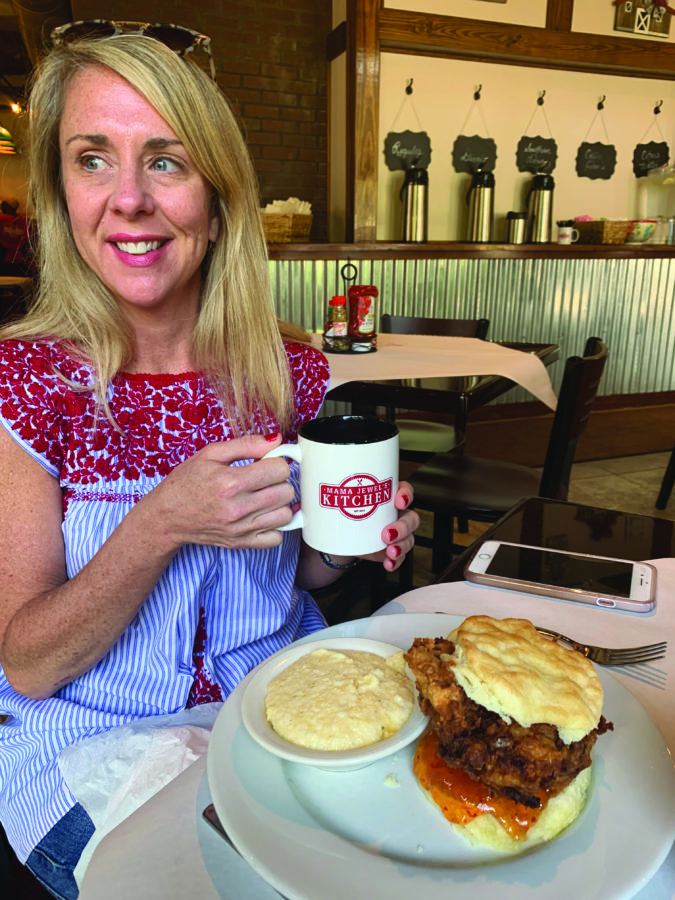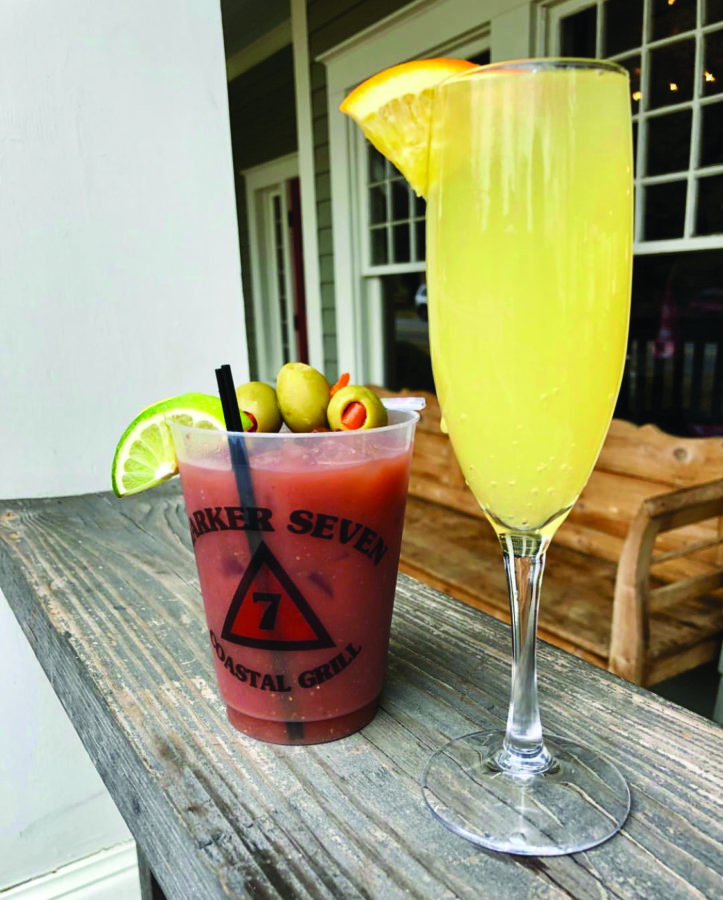 After this, we drive up Baxter, take a right on Milledge, and head to Marker 7 for one of the best bloody marys in town.
Then, we head downtown for a little more shopping and bar-hopping! From cute accessories to home decor, ladies you'll love Heery's, Heery's Too and Empire South! From seasonal apparel to a discreet downstairs bourbon bar, fellas you'll love Onward Reserve! The Clubhouse is packed with all things UGA.
Then take a stroll through North Campus to the UGA bookstore, where we get in line for a picture and an autograph from football legends, Champ Bailey, Chris Conley and a book-signing with Vince Dooley.
Heery's Clothes Closet

Bourbon Cellar – Onward Reserve's newly opened bar
Now it's game time!
After the game, we head back downtown for a late dinner at Last Resort Grill (their cheesecake is out of this world) and catch a rooftop show at the Georgia Theatre.
When the bartender yells last call, we take a quick stroll to the new Springhill Suites and sleep for a few hours before it's time to meet friends for brunch on our way out of town.
You should plan to hit one of our favorite brunches – either the official Bulldog Brunch with our friends and legends Kevin Butler and Jeff Dantzler at Hilltop Grille or George's Lowcountry Table for southern cuisine with a cajun kick. Both have killer eggs benedict and locals so you know you are in the right place!
We hope you enjoy your stay in Athens! Go Dawgs!