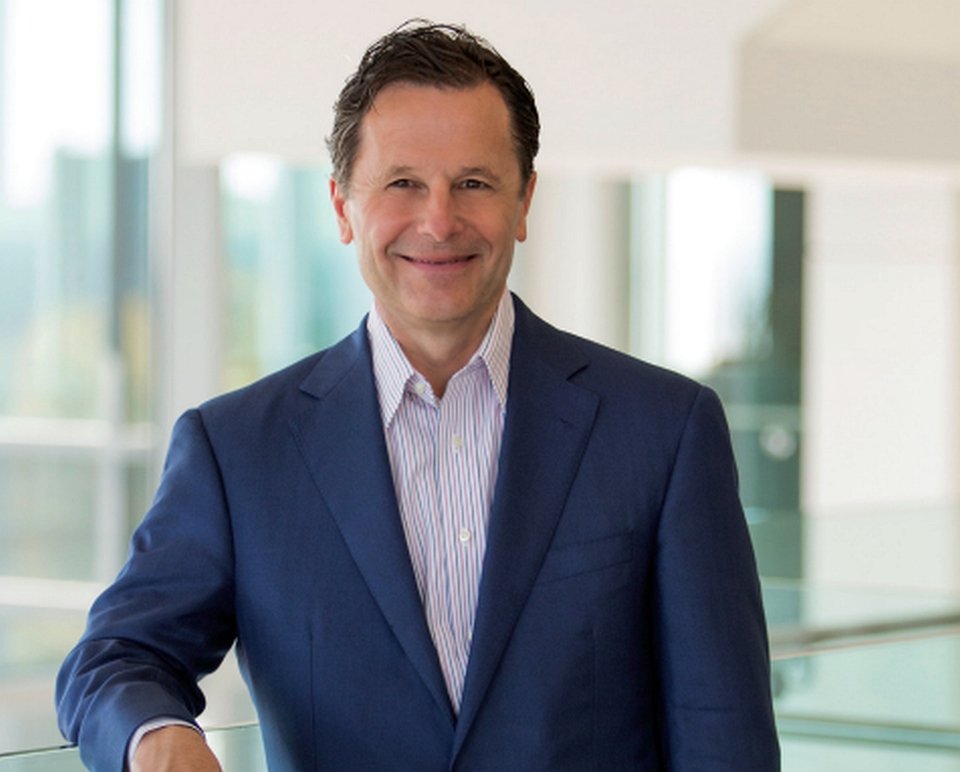 Name: Terry S. Brown
Family: Lisa (spouse), sons Taylor (UGA 13), Cole (UGA 16), and Banks (Sewanee 20)
Hometown: Elberton, Georgia
Current Town: Columbia, South Carolina
What Years at UGA: 1980-1984
School/Degree: Terry College of Business, BBA Summa Cum Laude
Profession: Chairman & CEO, Asana Partners, a real estate investment company
Accolades: UGA Terry College Distinguished Alumni of Year (2013);
Ernst &Young Entrepreneur of Year National Finalist (2011); Trustee and Treasurer, UGA Foundation



What life lessons did you learn while at UGA? 

After growing up in Elberton, UGA provided me an avenue into a much larger world than I had experienced previously. I learned that I could compete academically and professionally with the right discipline and effort. I learned that the things I had learned from great parents and community about integrity and treating others with respect and always trying to do right would serve me well for life. I learned the power and importance of relationships gained at UGA. Last, I learned the importance of giving back to those institutions like UGA that enabled me to succeed.


What professor did you most admire (and why)?

O. Lee Reed and Peter Shedd, both Professors in Business Law and Herbert E. Miller in the Tull School of Accounting.
O. Lee Reed had a way of having every student hinge on his every word and turned the classroom into a courtroom. Peter Shedd inspired his students to higher levels of thinking and was the professor most like a corporate executive at UGA. Later, I had the chance to serve as a Trustee of the UGA Foundation alongside him. Herb Miller was in a different league. He taught my honors accounting course and it took me most of the quarter to realize how distinguished he was globally in the practice and study of accounting. He was just an amazing individual, professional and human.


What do you consider your greatest achievement?

That is the easiest of the questions. My greatest achievement is certainly being married for 31 years to Lisa and raising three great sons, each of whom is wonderful in their own way and fully capable of finding their own way in the world — and all who love UGA and the Bulldogs.


Which historical figure do you most identify with?

Don't laugh -¬and I know it is fictional — but I can really identify with Forest Gump. Forest eases through history, impacts people, has good intentions, is Southern, ends up in all the right places and is always appreciative.


Who are your heroes in real life?

The heroes in my life have not been famous people at all. Clearly my father who passed away in 2001 was my hero. He made great sacrifices to create opportunities for his children to achieve — and was dogged in his determination that we would take advantage of those opportunities.
Another was the Pastor in the small rural Baptist church I grew up in. He just passed away and it is hard to even estimate or comprehend the impact he had on the community when he labored as a servant of God. He was an amazing and aspirational hero — one that you appreciate more and more with age.


Quote to live by:

Do unto others as you would have them do unto you!


What is your idea of perfect happiness?

A few come to mind. Clearly a Saturday pre-game tailgate with friends and family and lots of young people passing through is at top of that list. Another is being in the suite after a big win with friends and family. And perfect happiness and contentment is found during an extended bike ride on the trails during the summers in Nantucket.


What is your most marked characteristic?

It is hard to look in the mirror but I would guess that others would say that my most marked characteristic is determination. I don't like to quit. There is always room for improvement in every aspect of everything — and constant improvement assures relevance and sustainability. I like ambitious people and organizations with defined aspirations.


What do you most value in your friends?

The most valued aspect of friendship is longevity. Great friendships are really a cumulative history of shared experiences. We are fortunate to have some great long term family friendships — almost all UGA centric — that are more than 30 years in the making and which now span more than one generation.


If you could change one thing about yourself, what would it be?

Choosing only one is difficult. I would always wish to be more able to chill out and relax and slow down and enjoy others. I would certainly wish for more patience. And, of course, a few more inches of height would be welcome.


Who are your favorite writers (and why)?

Jon Meacham, David McCullough, Stephen Ambrose, and Rick Atkinson are my favorite authors. I enjoy nonfiction history with a meaningful perspective imparted by the author. Whether Ambrose in Undaunted Courage, Atkinson in Long Gray Line, Meacham in American Lion or McCullough in 1776, these authors have the ability to make you feel like you have a front row seat to the action.


Fave social media and who to follow (and why)?

Instagram is my favorite social media (@Tbrown7144). Pictures tell a thousand words. Also Instagram is very efficient to use from a time perspective. I use it to follow family members and friends (most of whom are friends of my sons) and also to follow new retail concepts and trends — very helpful in business. I also follow many of the UGA Bulldog Football players. I also use Twitter occasionally to distribute interesting thoughtful pieces that I think are impactful from a source to my Twitter followers.



FOR CHERI'S RECENT GEORGIA GIRLS POSTS with UGA ALUMNAE – click here 

FOR CHERI'S RECENT PROUST Q&As with UGA ALUMNI – click here

FOR RECENT POSTS on THE SOUTHERN C BY CHERI  – click here





---