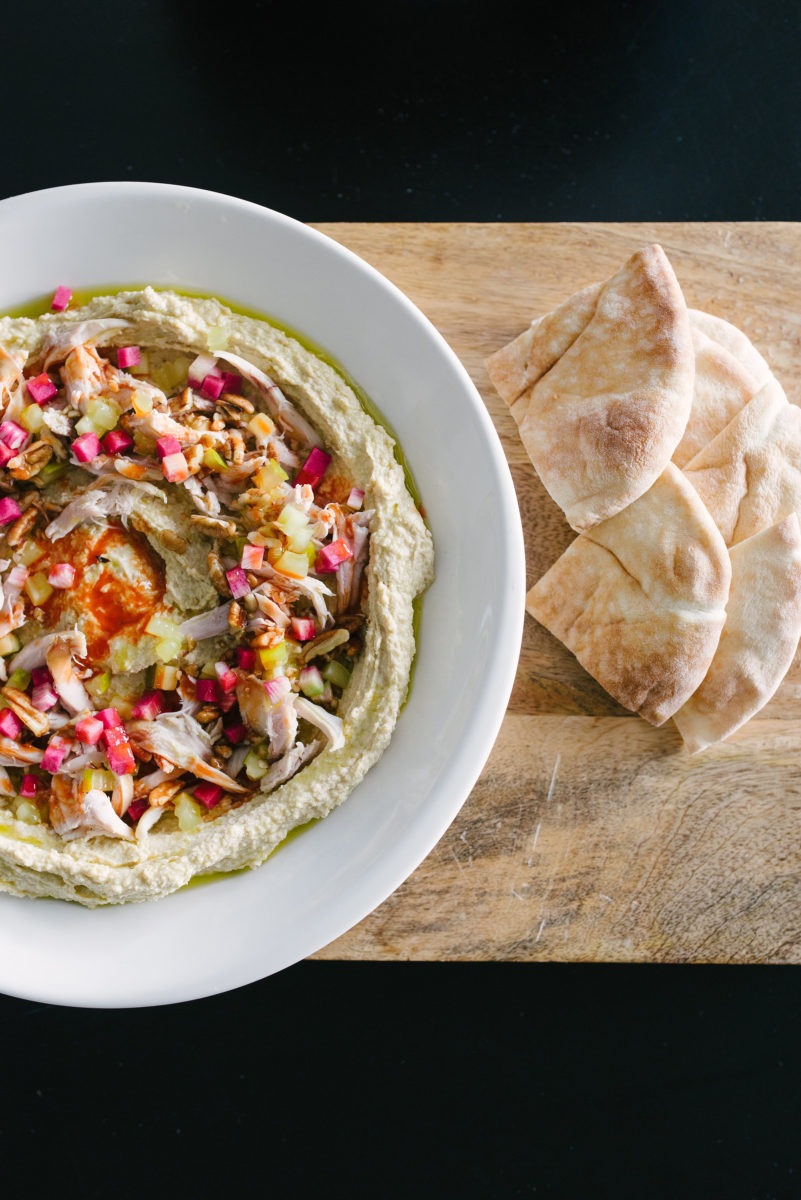 University of Georgia alumnus and Athens Chef, Peter Dale, of The National, maepole, Seabear Oyster Bar and Condor Chocolates an easy tailgating idea.
Photos by Danielle Hulsey.
Party Hummus
We've all had hummus, but hummus dressed up with lots of toppings makes for a great party snack. Use your imagination or use these ingredients perfect for a ball game.
20 oz hummus
1 cup shredded chicken (a rotisserie chicken works great here)
1/4 cup dill pickle, diced
1/4 cup pecan pieces
1/4 cup radish, diced
1 oz your favorite hot sauce
pita chips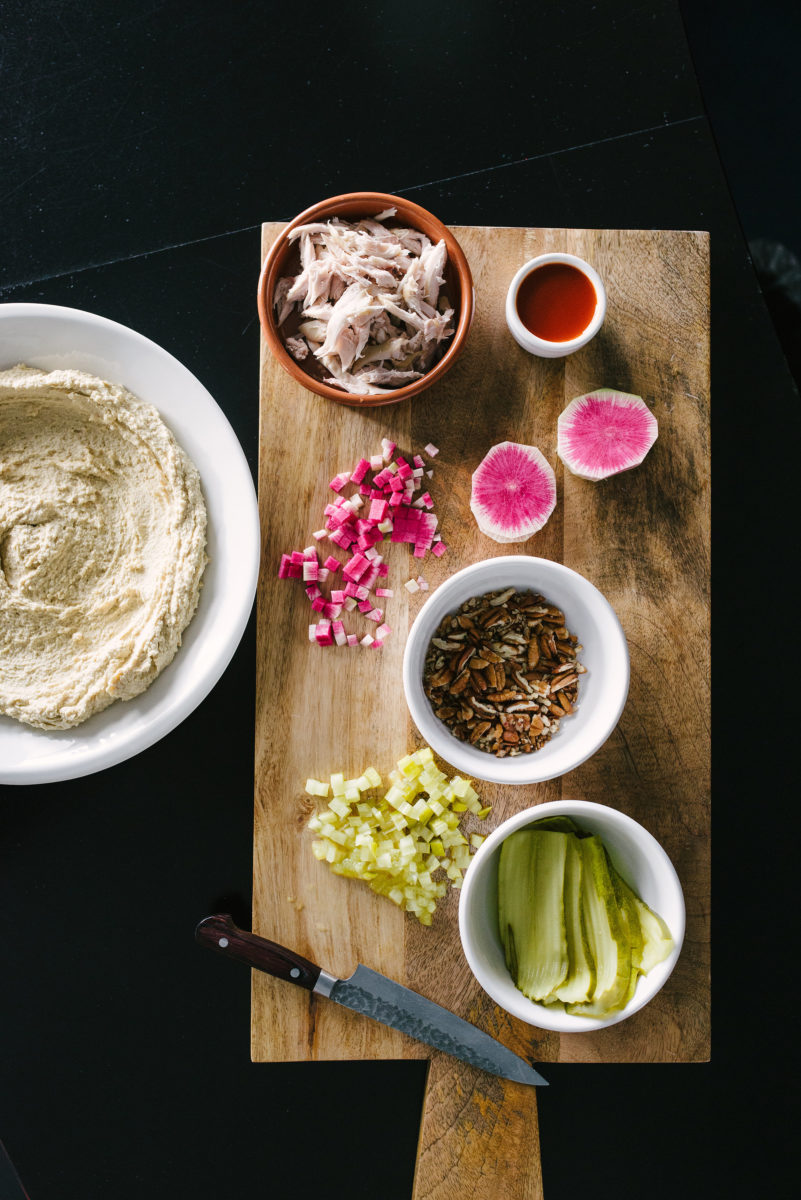 Spread hummus into a large, wide serving dish. Top the hummus with chicken, pickle, pecan and radish Spoon hot sauce over the top, use more if you like spice. Serve right away with pita chips.