Han Vance on Georgia football: UGA does not lose games in Athens. That is something I pined for under previous regimes: Richt, Donnan, Goff even. Recall thinking way back when, when former quarterback Ray Goff – the last Georgia player to run his alma mater's football team before Kirby Smart – was roaming the sidelines in a flat-billed ball cap. If Georgia could just win all of their home games Between the Hedges, then the program would be pretty good. Light years later, the dominant (#2) Bulldogs have won 10 games in a row at Sanford Stadium, including a clean slate for both calendar years of 2017 and 2018.
Happy Homecoming to Herschel Walker, Coach Kirby Smart, my wife Jami Buck-Vance, my brother Johnny Vance and the rest of our amazing UGA alumni. To Tara Shah, who I've been talking to out in San Diego and her alumni group. Cheers, Dawgs!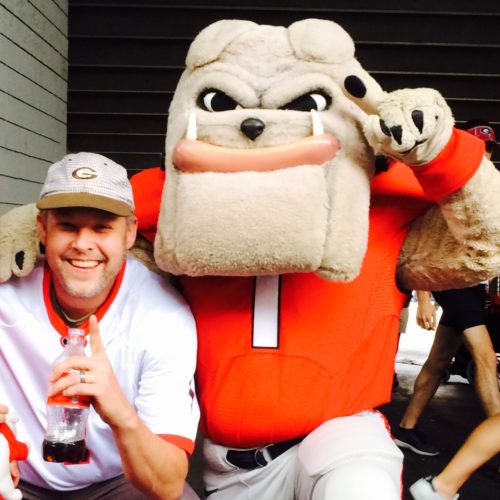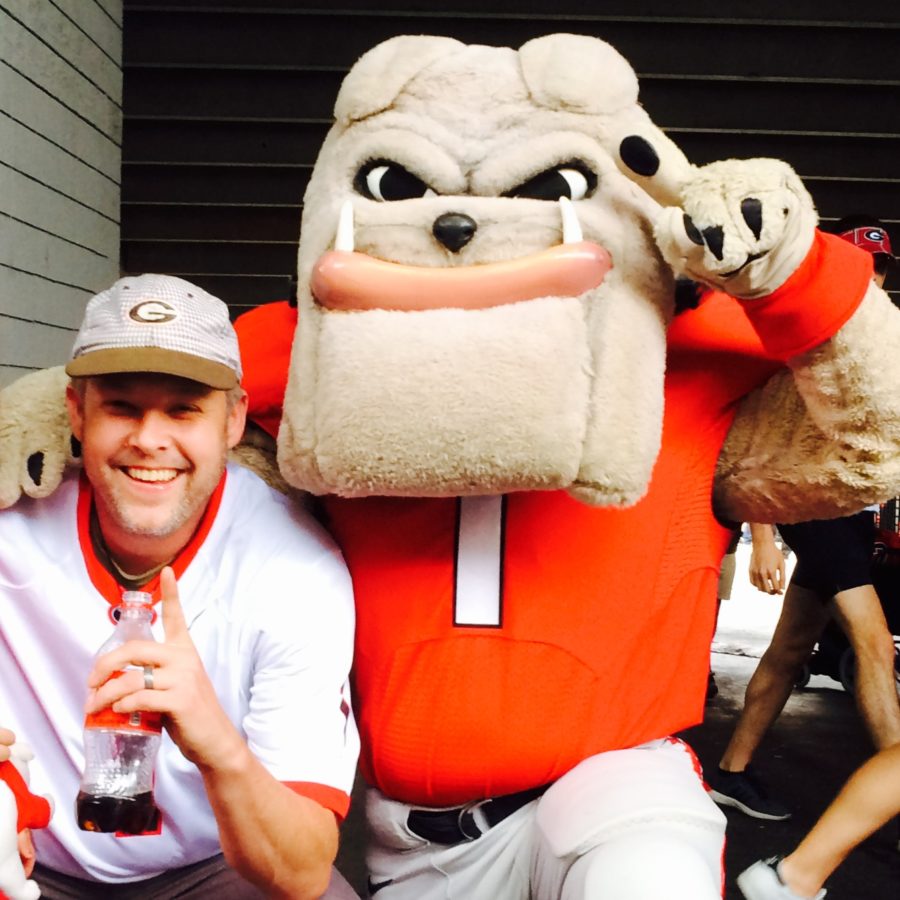 The last team to win at Athens was the Georgia Tech Yellow Jackets, who smudged up a good end to 2016 by winning for the second consecutive time at Georgia. Saw that coming, when the lead didn't add up too well late. I was thinking, same thing I was forced to consider at Missouri and versus Tennessee this year, that if the other team just got hot and scored two touchdowns, loss was coming. Behind a bad Eason interception and a sudden Paul Johnson-coached surge, it happened that day in the Classic City.
Vandy was fourth in the SEC in passing last season (UGA was 12th) and returns quarterback Kyle Shurmur to action. They came into the road contest for (#2 then, as now) Georgia hungry in Nashville, where they were without the services of their great linebacker Zach Cunningham, who had graduated after making 19 tackles in a huge upset win in Athens. Dawgs romped 45-14 with lots of running.
Georgia will cruise to 6-0 (and 20-of-22). I'll call it UGA 38-13, around the Dogs' league averages. Georgia is averaging up to over 43 points, in all games played through five in 2018 and finished with 35.4 (3rd in SEC) points per game in 2017. The point production load has been spread wide throughout the offense, with additional scoring coming from an opportunistic defense and special teams.
Meanwhile and through this weekend, Georgia has played no truly good football teams to-date, not since the CFP, and good-to-great teams are the ones you definitely have to worry about the most, seizing the opportunity when your team leaves the door open. That's what happened in Atlanta in the national championship game and that is exactly what will happen, or worse, another annual blowout, another season with multiple losses, if Georgia does not develop a serious killer instinct right now.
Well, a week from now. LSU or Auburn, maybe Florida, surely Bama or Rose Bowl opponent Oklahoma, maybe surging Kentucky or even old gold Tech if shown a spark, would have won those games given such a chance. Especially if Ol' Georgia were playing on the road. Leading by less than two touchdowns late, anything could happen. That Georgia won both times shows only how much stronger the program is than UT or Mizzou. At LSU 3:30 CBS, then a bye, then in Floria 3:30 CBS where UGA has dropped 3-of-4.




But first, the alumni that do not come to the games, the ones that finally make it back to Athens for a game once a year, or every other year or every few years, or once ever, get to enjoy the sheer verdant autumnal abundance that is the University of Georgia. Glory, glory. 1785 forever!
I remain quite confident the home wins will come, that only Top 10 Auburn even has a real shot this year against Georgia in Athens. I'm throwing my annual ATHENS LEGACY Party (bar to-be-announced) on the day of the Georgia Tech game this year. I want to see the Dawgs whip the Jackets like the second- or third-tier program they are and break that unChristly series home losing streak. A flagship shan't lose at home to any in-state institution, should be written in the school's by-laws and is definitely in my, ahem, code-of-conduct expectations for the University I attended from 1990-1993 and 1996-1998.
Wow. Wow, wow. I must be getting old…
Y'all, it has been two full decades since I finally graduated, as a non-trad (Presidential Scholar). Homecoming has deep meaning to me, more when I have not been up and east for so many games any season. After an heat-rush opener and the rivalries commencement win over Tennessee, I'm fully content to throw down in front of my curve TV, in Atlanta this year. Missing Homecoming for the first time live in three years, spending would-be travel time – which really is long – with family in the city. My pool is still open, even, as the world is such that it is always summery in Atlanta in October. Father-in-law will be in town and my dog-friend Richard Hilley will be over. Looking forward to cheering with my daughter. The excitement of night game, even against yet another lesser opponent.
I want to soak in, still, that double-decade feeling. What better way than watching the Dawgs beat up on the only lowly SEC private school, fellow member of the SEC East. The Vanderbilt Commodores and I have a set date for the 2019 season opener in Nashville, as of yesterday.
Now that I don't go to all the big games, or even every single home game, anymore, I like variety of opponent. So last year, I saw live: Oklahoma (in Pasadena), Missouri (Homecoming), Tech (at ATL). I watched the off-brand opener at GATH, first time doing that in the new version of the venue. An aside: I had written the liner notes for the DVD of the movie "Athens Burning" which is on the Georgia Theatre fire, by the way. Missed Munson over the bar's broadcast, a bunch.
This year it's Austin Peay (yawn), Tennessee and Florida, played or booked so far. The Tech game happily from the bar or up in the old stadium. In 2016, it was Auburn the day after my "Richt Era" book debuted at Avid Bookshop, South Carolina after ATHENS LEGACY, my parents' TCU in Memphis before going to Graceland with Hilley, and lil Vandy getting their big win. Next year, Notre Dame for CANINES vs CATHOLICS, Texas A&M where my grandpa went to school, at Tech under my skyline, the national championship game, of course, Dawgs will win it all. …And at Vandy for the opener with Johnny, at least.
Oh, Vandy. The only program I have much sympathy for in the SEC (unless Georgia is down). Nicer schools, better colleges, in the SEC East comparing the divisions academically. Georgia, Florida and Vandy are elite schools. Only one of which is elite in football right now, the defending SEC champions.