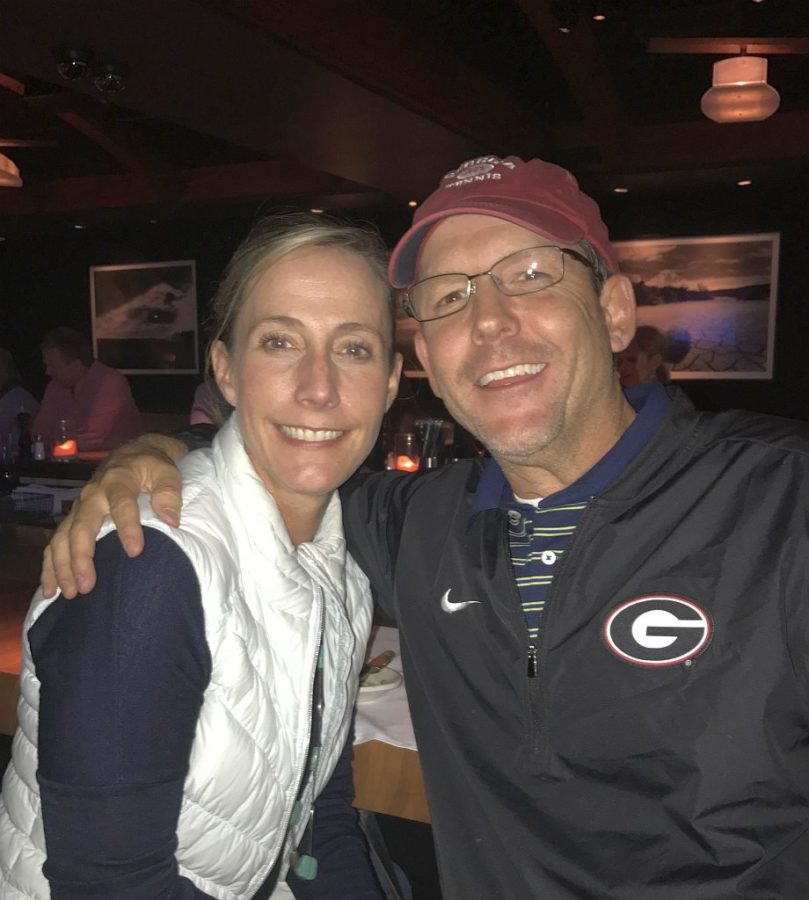 Tell us about your current and past connections with UGA. I was a former All-American men's tennis player 1990-1994, and I continue to stay in close contact with Coach Diaz, who has been a coach, mentor, role-model and second father to me. My wife Nikole Byrd was born in Athens and has family still in the area.
Why do you bleed red and black? My father in Law – Wayne Byrd – starting as Offensive Tackle for SEC Championship teams under Coach Dooley's teams in the 60s.
What is your favorite memory or moment from your career at the University of Georgia? Playing the NCAA men's tennis tournament in Athens is unlike any experience in tennis … anywhere in the world – 5000+ red and black / barking fans, under the lights at the greatest venue for college tennis— the Dan Magill Tennis Complex.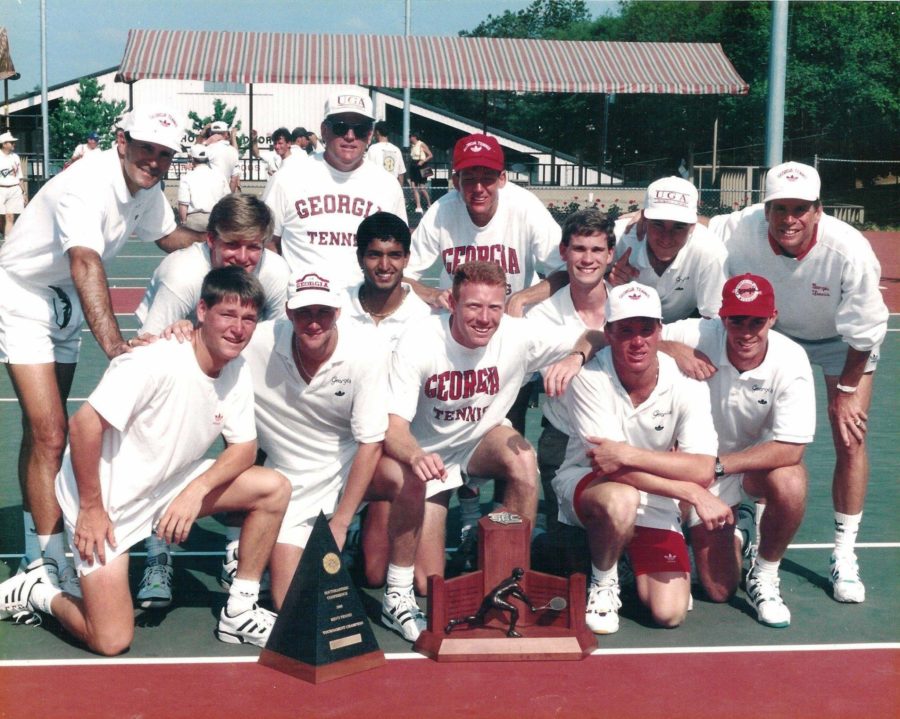 What made you play tennis at the University of Georgia versus other universities? What made it different from the others? It's 1987— dad drove me all night after work from Memphis to catch the NCAAs in Athens … Trey Carter, Phillip Johnson, Stephen Enochs and that team inspired/touched me in a way that changed my life and goals of a 16-year-old tennis player. I was forever a DAWG from that day forward. 
How has your experience at the University of Georgia influenced you to this day or your career following the University of Georgia? Taught me really so much about myself— growth in many ways, on and off the court … leadership, commitment, hard work, fight like a DAWG … all taught to us by Coach Diaz and the team at UGA. I use all of these skill sets, everyday, in my role in business today (healthcare/leadership role for large staffing company serving COVID needs across the country to hospitals).
We hope you enjoyed Bobby's Fast Five! To watch Bobby's One on One with JD, click here.