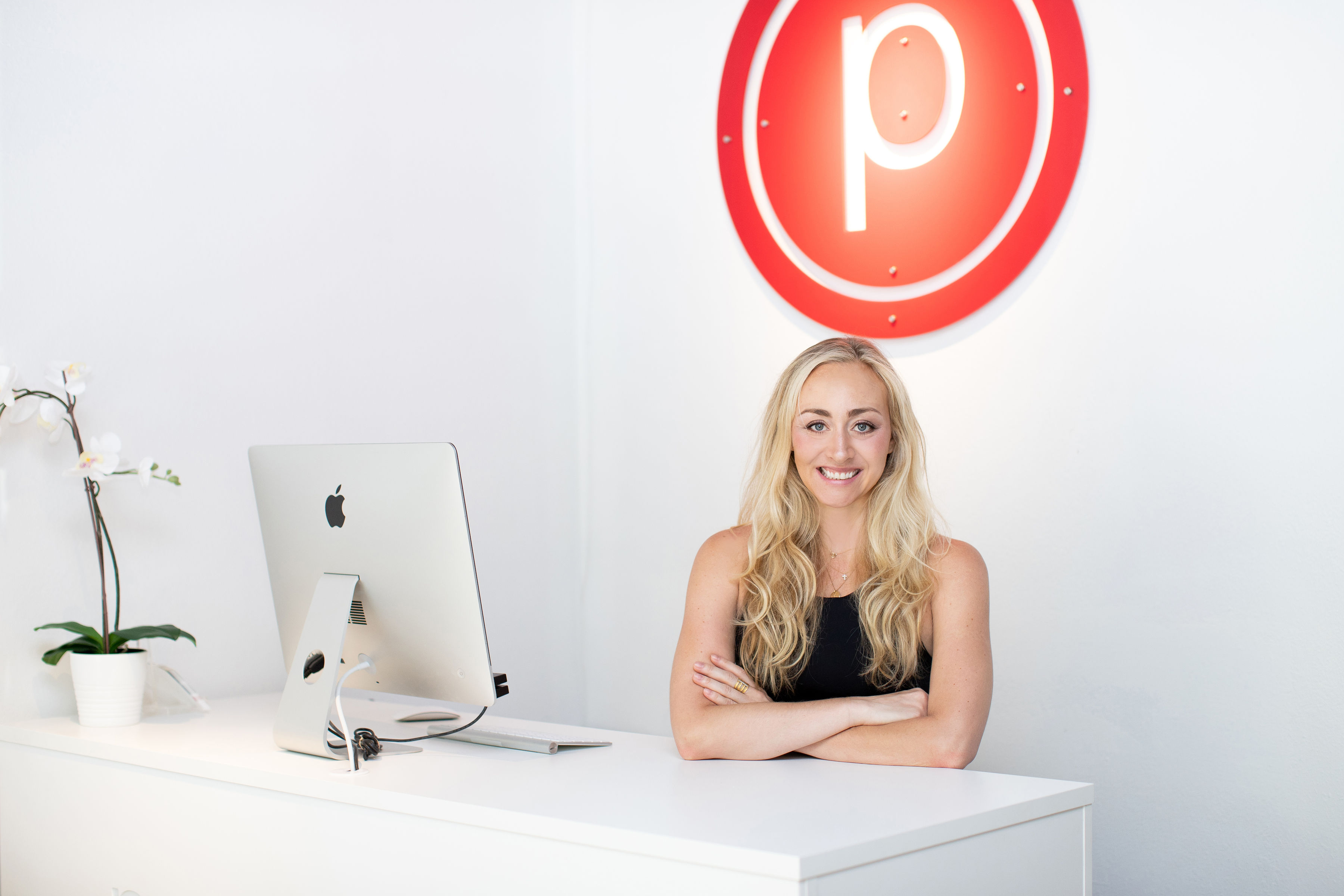 Name: Connie Popwell (@cpopwell)
Family: David Popwell Sr. (Father), Selden Popwell (Mother), David Popwell Jr. (Brother), Lele Popwell (Sister, UGA Class of '20), and of course, Oprah the Frenchie (@oprahthefrenchie)
Hometown: Memphis, TN
Current town: My car! (Does that count?) I am based in Atlanta, GA, but I travel regularly to my Pure Barre studios in Athens, GA and Tallahassee, FL and all over the US for my consulting business.
What years at UGA: 2006-2010
School/Degree: Terry School of Business / Risk Management & Insurance
Profession: Entrepreneur (Owner – Pure Barre: Athens GA (@purebarreathens), Tallahassee, FL – North, Tallahassee, FL – South (@purebarretallahassee) and Founder – Verve Consulting (@verve.consulting))
Accolades: Legacy Brand Ambassador – lululemon, Chairwoman of Pure Barre's Franchisee Advisory Board, 3x Favorite Fitness Instructor – Flagpole Athens, 2017 Hutchison School Commencement Speaker
What was your biggest take away from UGA? At the end of the day, we are ultimately all little fish in this big pond of life! Growing up, I went to an all-girls school, where I graduated with a class of 62 women. In 2006, I packed my bags and was off to UGA with a class of roughly 7,000 other freshmen. I cherish the lessons I learned from being at a school that offered more autonomy. Being successful in business and in life is a trait that requires the same independence and self-determination. When all is said and done, our decisions, happiness, and drive ultimately fall on us. Whether it be showing up for class or not, working those extra hours at the office, making healthy choices in your personal life— it is up to you to make what you want of your education, career, and life!
What was your favorite class at UGA and why? Legal Studies. I always enjoyed the thought-provoking nature of the courses and envisioned that I wanted to go to law school and become an attorney. There probably are not many law firms out there that allow lululemon to be worn at the office, so it is safe to say that I have taken a different path!
How did your experience at UGA influence your career? As a business owner, it is important to be well-rounded. To be successful, you must have understanding and be strong in many areas. To graduate from the Terry School of Business, you have to complete multiple accounting, economics, and legal studies courses, regardless of your major. I think both the academic and extracurricular programs at Georgia help to foster well-rounded graduates and employees in the "real world".
What achievement are you most proud of? I opened my first small business, Pure Barre Athens, shortly after my 25th birthday. I learned very quickly about what the phrase "blood, sweat, and tears" meant and am proud that the studio has been successful from day 1. In more recent years, I was asked to give the commencement address at my high school graduation, which I was flattered that someone thought I was cool enough to do. It was a blast!
What is your favorite part about your career? Easy question— my employees and clients! From Pure Barre to consulting, they have become family to me.
What is one skill that you would like to improve? Time management. I have a crazy ADD brain, so staying on task can be a challenge.
What do you typically do in your free time? I am a bit of a foodie, so I love trying new restaurants. It's a good thing I have Pure Barre to balance that habit! I also find myself doing a good bit of traveling (oftentimes to be with friends made during my years at UGA). When I am home in Atlanta, you can find me with friends or walking my French Bulldog, Oprah, on the Beltline.
Who is your favorite writer and why? K. Rowling for the win here. Her creativity is unmatched! Plus if you look at her beginnings, she exemplifies some serious resilience, which I respect.
What is your favorite part about Athens? Athens has a dichotomous atmosphere that I think makes it super eclectic, and thus, awesome. If you like sports, you are in luck; and if you more like a music scene, you are in for a treat. It's a great place to raise a family and a great place to throw a killer party. It has a stillness and simplicity about it but is growing and happening. It has a culture of academia and a wonderful social scene. I could go on, but Athens offers the best of all the worlds. Plus, the food scene is on point!
Who would you consider your hero? I have several across different life arenas. To keep it in the career lane, I would say my role model is Sara Blakely of Spanx. A woman who can find a way to have a successful career and also be a loving wife and mother is someone who has figured out a way to have it all!
To view the rest of my summer series, click the links below!
https://bulldawgillustrated.com/oh-the-places-theyll-go-former-intern-carrie-west/(opens in a new tab)
https://bulldawgillustrated.com/bulldawgs-in-business-chase-lawrence-of-college-town-properties/(opens in a new tab)
https://bulldawgillustrated.com/oh-the-places-theyll-go-former-intern-hannah-tosch/(opens in a new tab)