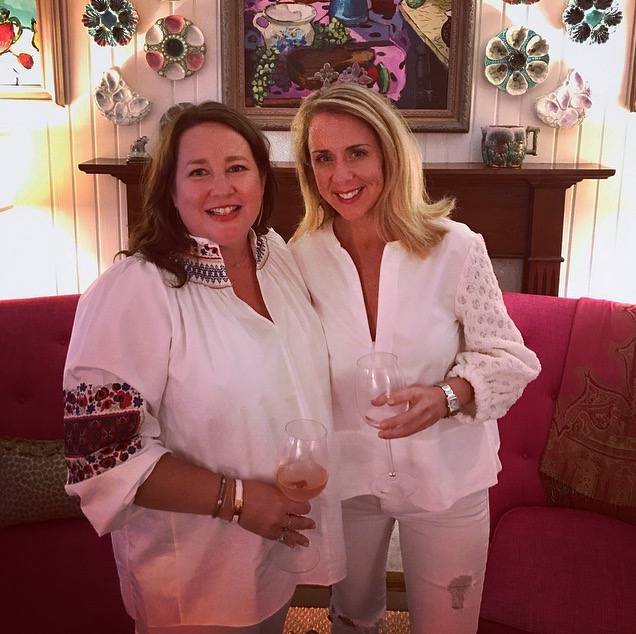 Cheri and her gal pal and fellow UGA alumna Catherine Slade share some summer fare from a recent ladies luncheon at Cheri's St. Simons Island home.  Catherine is launching a new column in our upcoming issue of Bulldawg Illustrated where she gabs with other Bulldogs and shares the visit. If you have suggestions for alumni that would make a great interview, email us at bulldawgillustrated@gmail.com.
PHOTOGRAPHS: Kelli Boyd Photography
Cheri's Tomato Tart with Southern Living Summer Sauce
Ingredients
Pepperidge Farm puff pastry sheet, defrosted
two large sliced and cored tomatoes, dried on paper towels for at least an hour
vidalia onion, sliced
2 garlic cloves, chopped
small garlic and herb goat cheese
cup of grated Parmigiano–Reggiano
Southern Living Summer Sauce (recipe below)
tsp dried thyme
splash of white wine
olive oil
balsamic vinegar, aged so thicker
salt and pepper
arugula
How to Make
Place puff pastry on buttered baking dish building a crust around edges.  Caramelize onion and garlic in olive oil with thyme and salt and pepper cooking down with the white wine until golden.  After drying tomatoes on paper towels, toss them in few tablespoons of Southern Living Summer Sauce.  Arrange onions on top of pastry then goat cheese and 3/4 of parmesan and then tomatoes. Top with remaining parmesan.Bake for 20 to 25 minutes at 425 degrees, until the pastry is golden brown.  Serve hot or warm with a pile of fresh arugula on top and a drizzle of balsamic vinegar and olive oil.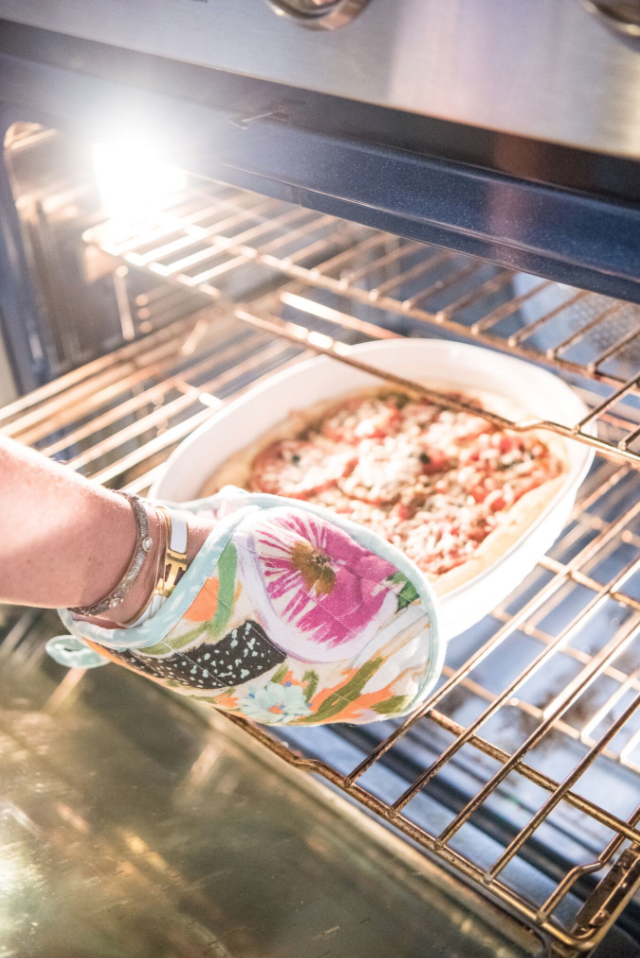 Ingredients
2 cups packed fresh basil leaves
3/4 cup extra-virgin olive oil
1/2 cup loosely packed fresh flat-leaf parsley leaves
1/4 cup loosely packed fresh mint leaves
1 tablespoon lemon zest, plus 2 tsp. fresh lemon juice (from 1 lemon)
1 teaspoon kosher salt
1 garlic clove
How to Make
Process all ingredients in a food processor or blender until smooth. Add additional salt or lemon juice, if desired. Cover and chill until ready to use. Use within 2 days.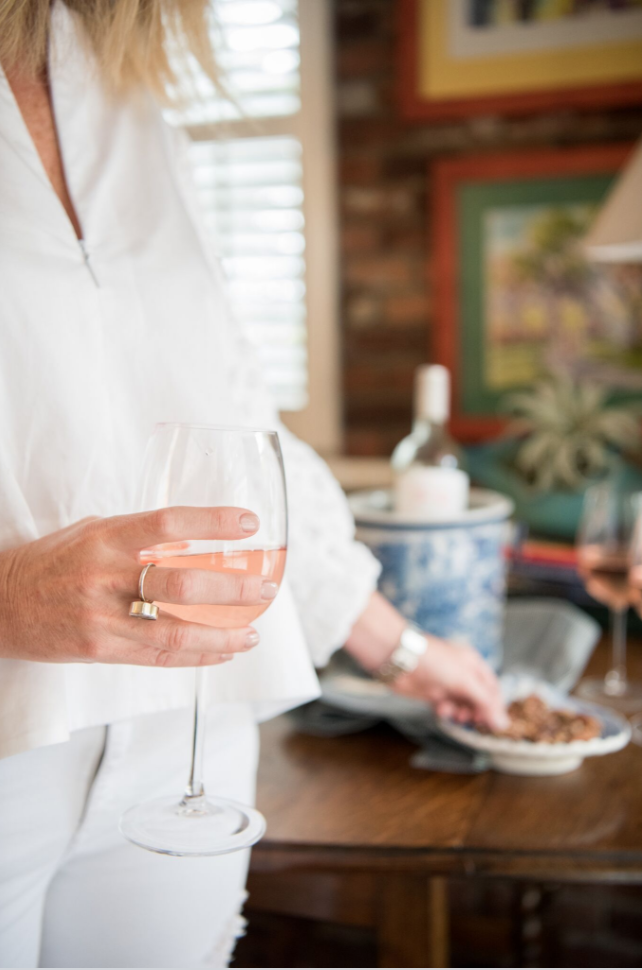 FOR RECENT POSTS BY CHERI LEAVY – click here