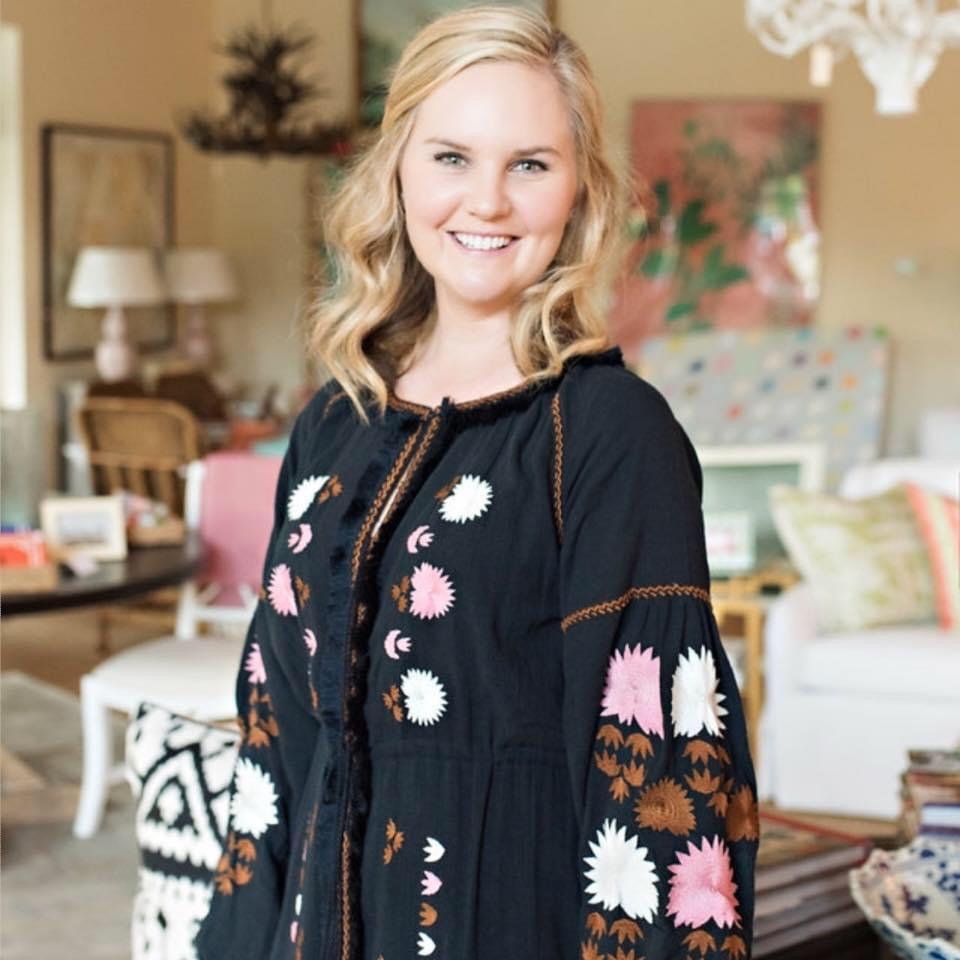 Family: Marsha and Tommy Elsberry (parents), Alexa and Richard Scott (sister and brother-in-law) both UGA grads and Richard was on the 2005 NCAA Champion golf team, Livi Scott (niece) and Bunny (goldendoodle)
Hometown: Athens, Georgia
Current Town: St. Simons Island, Georgia
What Years at UGA: 2006-2010
School/Degree: Family and Consumer Sciences with a Fashion Merchandising Degree
Profession: Interior Designer at Mary-Bryan Peyer Designs. I moved back to St. Simons to be closer to family about a year ago after working for notable interior designer Phoebe Howard in Atlanta for many years. I love having a creative job, where every day is different. I have met so many great people over the years, and love to help make a client's dream and vision come to life! I've had the pleasure of working on projects all over the Southeast from Blackberry Farm to Atlanta to Sea Island, and am looking forward to many successful projects to come!
Book: The Devil Wears Prada never gets old. I also am a firm believer you can never have too many coffee table books! (1)
Magazine: Frederic and Vogue
Podcast: Absolutely Not. Heather McMahan never fails at making me laugh!
Blog: Bradley Agather (bradleyagather.com). Bradley and I met interning at Teen Vogue in college and quickly became good friends. She has impeccable style, great ideas and a very enviable closet! Her blog provides endless inspiration. (2)
Instagram: Collins Interiors (@collins_interiors) (3) and Jenkins Interiors (@jenkinsinteriors). I find so much inspiration for my own projects on their pages!
Brand: I have a thing for shoes … my current go-to brands are Golden Goose for sneakers and Chanel for ballet flats. (4)
Fashion designer: Giambattista Valli (5)
Interior designer: Kit Kemp, Katie Ridder and Mark Sikes
Chef: Gaby Dalkin of What's Gaby Cooking
Historical figure: Lee Radziwill. Being the younger sister of Jackie Kennedy she often got overshadowed, but she lived a fascinating and amazing life of her own.
Quote: "You're either elite or you're not" – Kirby Smart
Describe Athens in five words or less: God's Country
Restaurants and bars: Last Resort, Agua Linda, Add Drug, Big City Bread, and I'm still not over the fact Zim's closed years ago!!
Shops: Heery's, Appointments at Five, and R. Wood
Athens/campus landmark: The Georgia Theatre, The Arch and Sanford Stadium.
Memory while in school: There are so many great memories, but winning two SEC Championships as a member of the Women's Tennis team would have to be one of the best! It was so special growing up in Athens and having the opportunity to be a Student Athlete at UGA. Georgia/Florida weekend was always a favorite memory as well!
Professor/class: History of Dress and Fashion: Nineteenth Century to the Present
Gameday ritual/plan: I try to make it back to Athens for as many games as I can. Usually, we grab some breakfast and then head to campus to tailgate with friends and family before watching the Dawgs win in Sanford!
Tailgate Recipe: Buffalo chicken dip is always a favorite!