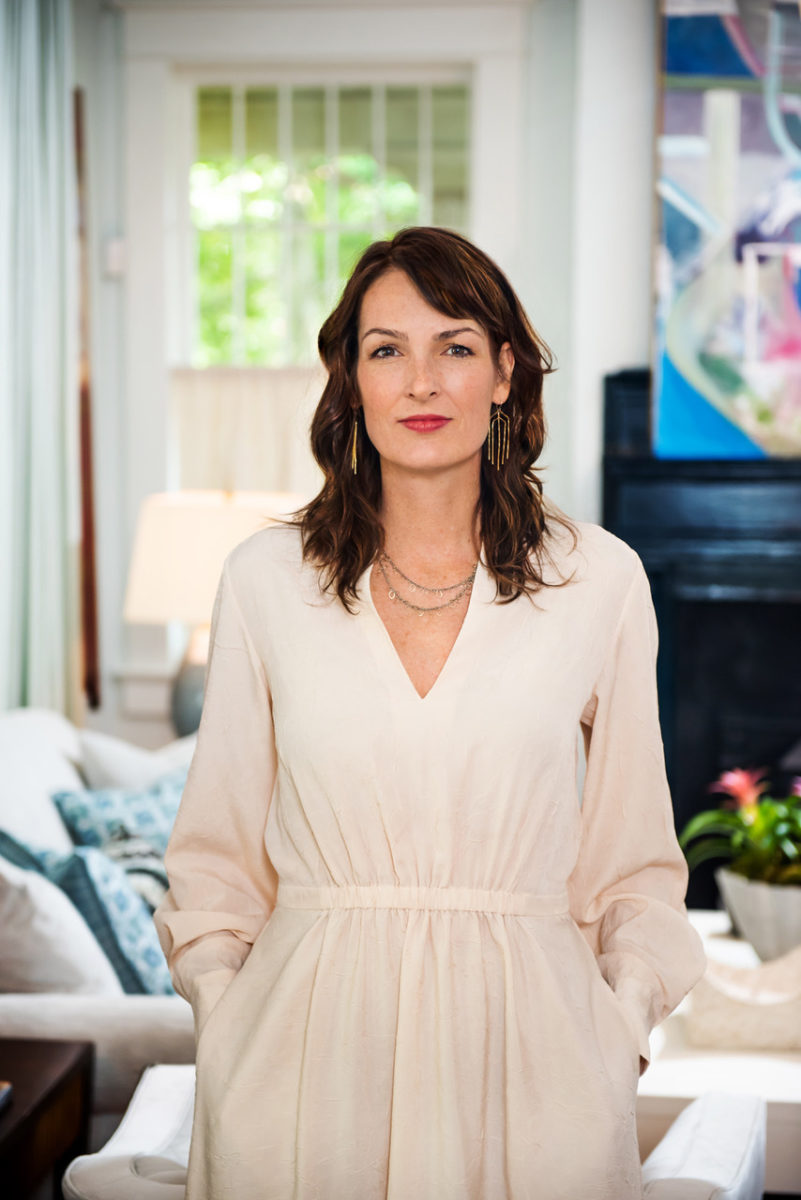 Name: Amy Flurry
Family: Married to Alan Flurry (also a UGA alum/1994 Political Science). We met in college. He is the director of communications for The Franklin College of Arts & Sciences and host of the podcast Unscripted with Alan Flurry. Our son is a recent UGA alum and is in NYC pursuing writing comedy (See Ellis Flurry Comedy on You Tube) and our daughter attends Clark University in Worcester, MA.
Hometown: Americus, Georgia
Current Town: Athens, Georgia
What Years at UGA: 1990-1992
School/Degree: Journalism/Magazines major; and African American Studies minor
Profession: I operate a communications studio in Athens, Georgia. We partner with companies to expand their communication plan and position them for the next stage of growth.
I have two decades of editorial experience, producing features and writing for top print and online publications and in 2011 authored Recipe for Press. My second book, Recipe for Press (Designer Edition,) gives interior designers the tools they need to take advantage of the press opportunities available to creative professionals.
I am also co-founder of Paper-Cut-Project, a company that conceives highly crafted installations for fashion houses including Hermes, Kate Spade, Valentino, Christies and the Victoria & Albert Museum.
Accolades: Helping clients get featured (and having my own work featured) in world class publications including NYT, Italian Vogue, O, Domino, Fast Company, The Today Show, Real Simple and Bulldawg Illustrated!
Book: Does a cookbook count? Ottolenghi Simple was my muse this past year. (1)
Magazine: Vogue Living (2)
Podcast: Cozybear Farms (hosted by a young, Athens-based farmer who I buy local produce from and have known for years. If you're a gardener, you'll like his podcast)
Blog: The Southern C! A great resource for entrepreneurs.
Instagram: @papercutproject (3)
Brand: Amtrak
Fashion designer: Zimmermann for dresses and Agora Vintage in Athens for designer vintage (4)
Interior designer: Reath Design (in LA) and Wyeth Ray (Atlanta) and Cloth & Kind (Athens) (5)
Chef: Peter Dale (The National among others!)
Historical figure: James Baldwin.
Quote:
"Get vaccinated." President Joe Biden
Describe Athens in five words or less: Creative, connected and community-minded
Restaurant: Seabear.
Shops: Community @communityathens.
Athens/campus landmark: The Grit (where I met my husband). (6)
Memory while in school: late night disco at the old 40Watt club.
Professor/class: Dr. John English taught my first magazine class. Two feature-length articles I prepared in his class were among my first pieces published.
Gameday ritual/plan: Open the front door. We live close to downtown so I can hear the crowd from our front porch and the ringing of the UGA bell, after we win.
Tailgate Recipe: pimento cheese and pita chips from Marti's at Midday and anything else on her menu.