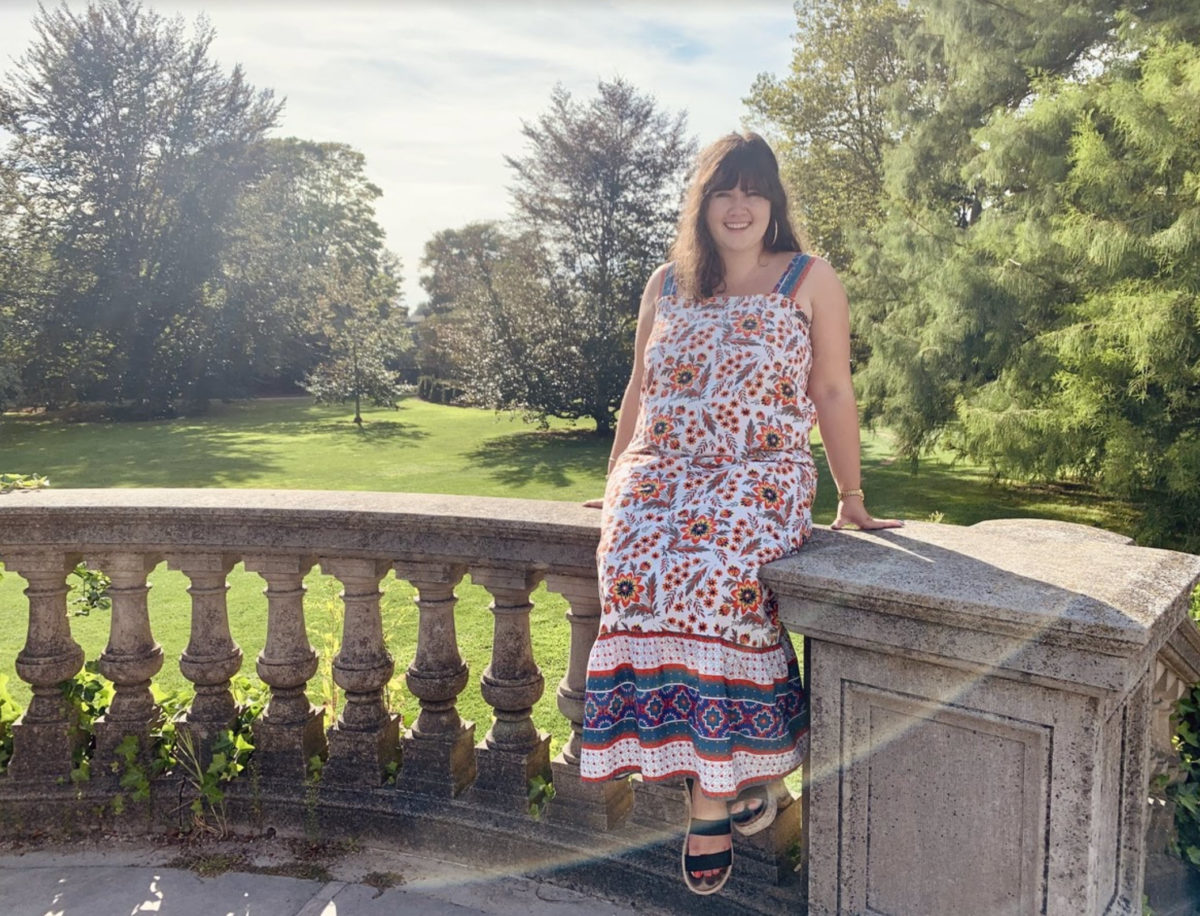 Name: Anna Logan
Family: Parents J and Linda (Double Dawg), brother John, and pup Teddy
Hometown: Columbus, Georgia
Current Town: Birmingham, Alabama
What Years at UGA: Class of 2017
Degrees: Major in Journalism, Henry W. Grady College of Journalism and Mass Communication. Minor in History, Franklin College of Arts and Sciences.
Profession: I am the Senior Style & Home Editor for Country Living Magazine. I spend most of my days working with an amazing group of creatives to bring the pages of our magazine to life. If I'm not in the photo studio, I'm probably off writing somewhere quiet with a cup of hibiscus tea. Print media and I have had a long love affair and I consider myself lucky to be continuing a centuries-old tradition. It also doesn't hurt that I surround myself with beautiful imagery all day, every day.
I've been blessed to participate in many industry events including panels, mentorship programs, Instagram takeovers, and editorial features. None of that would have been possible without the amazing education I received at Grady.
Book: Secret Gardens of the Cotswolds. In my next life, I'd like to be head gardener at a large English manor house. (1)
Magazine: Country Living, of course! (2)
Podcast: Anything true crime.
Blog: Ariel Okin's Fenimore Lane. I love reading her profiles of the design world's coolest people.
Instagram: Currently loving @themeadowhouseproject and following along as photographer Lucy Cuneo makes over her new home. (3)
Brand: I love Freshly Set, a tabletop company co-owned by a fellow Grady grad and close friend, Mackenzie Attridge. Her business partner, Sarah Slaughter, is another close friend.
Fashion designer: I'm all about supporting small, sustainable makers. My current favorites are Christy Dawn and Psychic Outlaw. I am obsessed with my upcycled bandana dress from Psychic Outlaw! (4)
Interior designer: I work with so many talented designers that it's truly impossible to pick a favorite. Current obsessions include Beata Heuman and Pierce & Ward. (5)
Chef: Ina Garten and David Chang.
Historical figure: Elsie de Wolfe (6)
Quote:
"I'm going to make everything around me beautiful. That will
be my life."
– Elsie de Wolfe
Describe Athens in five words or less: A dang good time.
Restaurants and bars: Dinner Party, Five Bar and Creature Comforts
Shops: Heery's and Masada Leather
Campus landmark: The Chapel Bell (7)
Memory while in school: Having a ball with my Kappa Kappa Gamma sorority sisters at all of the spring fraternity parties. What fun those were!
Professor/class: I'm a history nerd at heart so my favorite class was the lecture series I took on Medieval Europe. It combined all my favorite things: history, folklore, and art.
Gameday ritual/plan: For the last few years, I watched the game with the New York alumni group. Now, I tailgate with friends down South.
Tailgate Recipe: My grandmother's Chex Mix. The secret is lots and lots of butter.