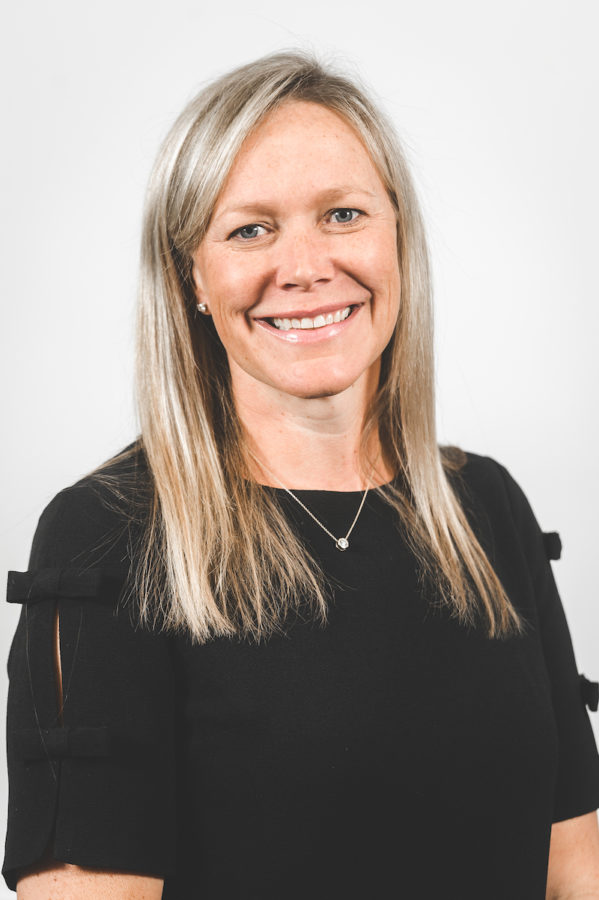 Name: Brooke Cottingham Peak
Family: Husband: Brandon Peak; children: Caroline (12), Charlie (11), Anna Grace & Sally (7)
Hometown: Douglas, Georgia
Current Town: Columbus, Georgia
What Years at UGA: 1997-2001
School/ Degree: UGA 2001—BS, Psychology Major, Mass Communications Minor; Mercer University School of Law 2004—JD
Profession: On your normal day, I'm the Marketing Director at Peak Wooten McDaniel & Colwell LLP. Recently, I started organizing meals to our healthcare workers on the front lines of the pandemic by launching a non-profit called BWP Cares, a project funded with seed money from our law firm. The meals have been the perfect avenue to let our healthcare heroes know they are loved, supported and appreciated. To date, almost $100,000 has been donated to BWP Cares and over 22,000 meals have been delivered to heroes in Atlanta, Columbus, Savannah, Macon and LaGrange.  All meals were provided by locally-owned restaurants, which have also been struggling financially during the pandemic. As other needs in our community arise, I plan to use BWP Cares as a tool to help fulfill needs. Right now I am continuing to focus on our heroes on the frontlines fighting the pandemic but will service others in different ways.
Accolades: Daily Point of Light Award honoree
ATHENS + UGA:
Describe Athens in five words or less: Best College Town Ever…
Fave restaurants and bars in Athens: Last Resort Grill, Porterhouse Grill and DePalmas
Fave shops in Athens: Heery's and Appointments at Five
Fave Athens landmark: Sanford Stadium and the Arch
Describe your typical Bulldog game day: We start our Saturday early and get out and mingle around downtown Athens and North Campus. We usually tailgate at the Holiday Inn with friends and visit different friends' tailgate spots to see as many old friends as possible before game time. Our kids LOVE the Dawg Walk, so we walk down there early to make sure everyone can get a good view of the Bulldogs.
Share a tailgate recipe:
Cumin Corn Dip
2 tubs onion & chive sour cream
1 16 oz canned & drained white shoepeg corn
1 tablespoon jalapenos, minced
1 teaspoon cumin
1 teaspoon salt
Soften cream cheese. Stir in corn. Add peppers, cumin & salt. Bake at 350 in oven for 30 minutes. Serve with Frito scoops.
BEAUTY:
*Disclaimer: Anyone who knows me well will die laughing that I am answering any questions that pertain to beauty products. A "normal" make-up day for me is putting on mascara and lip gloss. I will wear more but if I can help it, I prefer not to.
Fave lipstick: I don't really wear lipstick. I love a lip balm by REVLON Lacquer Balm, Demure.
Fave mascara: lune + aster
Fave hair product: I don't use hair products besides shampoo and conditioner.
Product you can't live without: I do love my Romance perfume!
Best budget buy product: O'Keeffe's Working Hands & Healthy Feet— love these miracle workers.
Biggest product splurge: I do love candles and fresh flowers more than anything, but not sure that fits within beauty.
STYLE:
Fave fashion designer: Reese Witherspoon— she always looks so put together and classic!
Fave interior designer: My friend will kill me for saying this but one of my best girlfriends in Columbus, Bright (Gaither) Christopher, does not have her own interior design business (yet) but has impeccable taste and is the best! We just moved into a new home, and Bright has been a HUGE help to me getting it decorated.
Fave jeans: Kut from the Kloth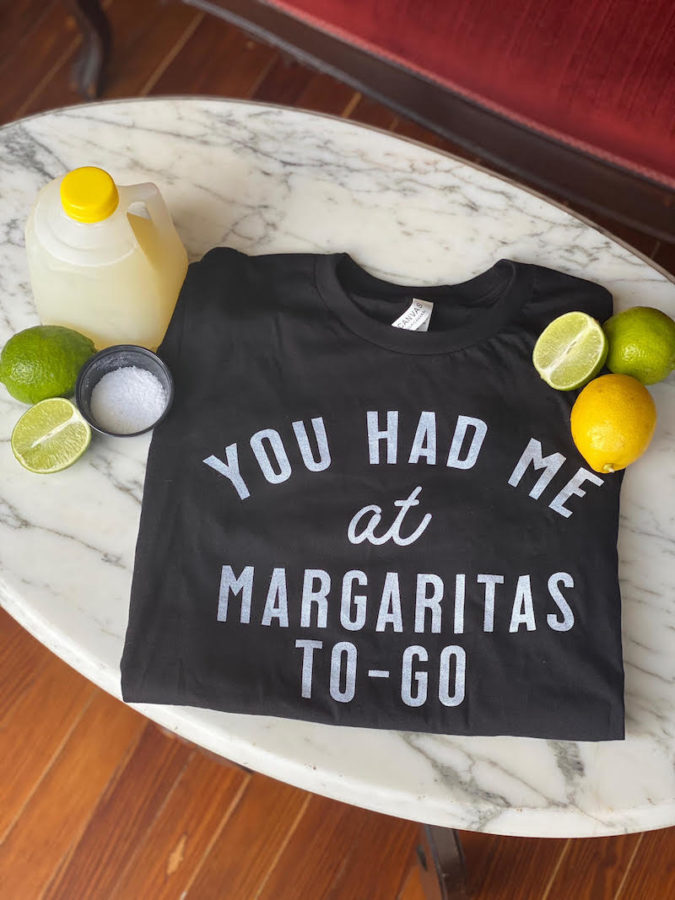 Fave tee: A BWP Cares restaurant partner printed t-shirts during the pandemic to help raise money for our cause. The shirt says, "You had me at Margaritas-To-Go." This one may be my favorite one right now.
Fave sweatshirt: "Basketball is My Favorite Season." I love coaching my kids' school intramural basketball teams.
Fave flower: Hydrangeas
Fave accessory: I wear a necklace I got from my husband on our 15th wedding anniversary ALL of the time! Love it.
Fave stationary: Vistaprint is my go to.
INSPO:
Who inspires you? Both of my grandmothers were huge inspirations to me. They both loved their families and friends more than anything in the world and always made an incredible effort to stay connected, despite family members living all over the country. Relationships with others meant the world to them, as they do to me, and I try to instill the importance of this to our children.
Fave magazine: Garden & Gun
Fave book: I LOVE any book by Mary Kay Andrews!
Fave song: "Midnight Train to Georgia" by Gladys Knight, "How Great Thou Art" by Jennifer Nettles and John Glosson (both from Douglas, GA) and It's a "Great Day to Be Alive" by Travis Tritt. I can listen to all three of those over and over again.
Fave artist: My friend Julianne David (@juliannedavidart) in Columbus is super talented. I have several of her pieces in our home. Another favorite is Erin Gregory (@erin.gregory.art)!