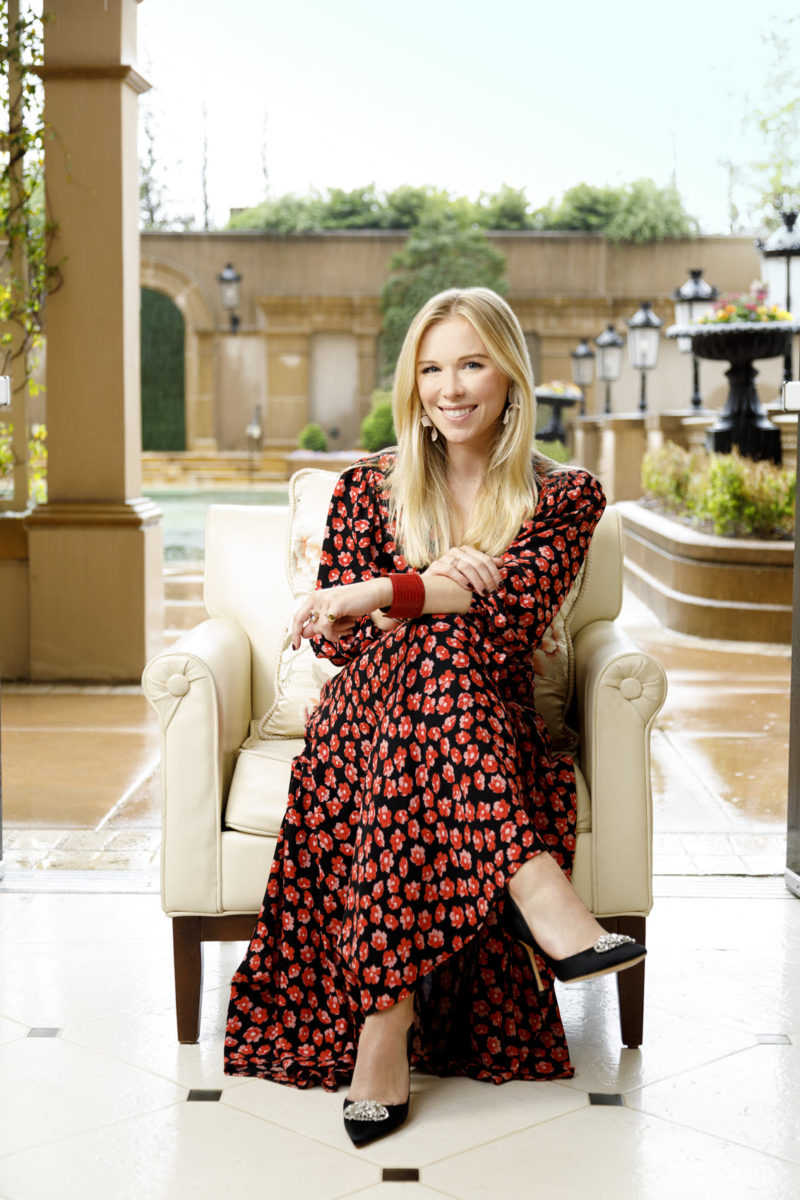 Family: My family consists of my mother Christi and stepdad Steve (they never missed an Athens game day), and two younger brothers. My boyfriend and I also share a 1-year old golden retriever named Earl!
Hometown: Gainesville, Georgia
Current Town: Atlanta, Georgia
What Years at UGA: 2015-2018
School/Degree: Major in Journalism, minor in communications, Grady College of Journalism & Mass Communications
Profession: I work with Modern Luxury Media and I fill the role of editor-in-chief for some of our Atlanta market titles: The Atlantan, Interiors Atlanta and Charity & Social Datebook Atlanta. As editor, I am working to create a monthly issue that encompasses the best of luxury living for our Atlanta readership. Along the way I meet amazing people in our community, with amazing and impactful stories. It has always been my dream to be an editor and I couldn't see myself doing anything else!
Modern Luxury reaches an audience of more than 16 million, ranking as the nation's largest luxury media company, so I am extremely proud to be a part of ML. Some interviews I have done in the past include Cindy Crawford, Grace Potter, Diego Boneta, Joey Wolffer, Jessie Loeffler, Jessica Schuster, Justin Q. Williams, James Aguiar and more.
Book: Call me cliche, but Where the Crawdads Sing. It is a classic and I could read it again and again, in fact I do! (1)
Magazine: my titles of course — The Atlantan and Interiors Atlanta 🙂
Podcast: The Morning Toast with Claudia and Jackie Oshry
Blog: I mainly like style blogs; The Nat Note (thenatnote.com)(2) and Thrift and Tell (thriftandtell.com) and for my news and think pieces I have to go to Air Mail (airmail.news), not sure if that counts as a blog but I use it as one.
Instagram: My favorite accounts to follow have to be my friend and amazing artist @lauradeems; Tabletop brand @socialstudies; and my girl Becca Tobin (@becca)
Brand: Lord Jones (CBD tinctures, lotions and such)
Fashion designer: My favorite boutique (I work there on occasion) REBECCA carries my favorite designers: Beautiful People, Minnie Rose and S.Carter. I also love everything STAUD is doing right now. And huge fan of Cynthia Rowley, Tayna Taylor and Tibi.
Interior designer: April Tomlin, she is Nashville based and everything feels very detailed and gritty, which I love. I also love a mix of new and old, antique and vintage with more modern colors and shapes. (3)
Chef: Ford Fry, I got the chance to do a panel with him a while back and he is such an inspiring and down-to-earth guy. Plus the man knows what he is doing when it comes to creating an amazing, approach and just dang good restaurant.
Historical figure: Jackie Kennedy Onassis (4)
Quote: Be somebody who makes everybody feel like a somebody
Describe Athens in five words or less: I'm going with four, "Life is sweeter there."
Restaurants and bars: FIVE Bar, Last Resort and World Famous.
Shops: Blair's Belts, Heery's.
Athens/campus landmark: Anywhere on North Campus, I have never in my life felt more "in college" then when walking through North Campus. It is gorgeous in every season, but especially fall.
Memory while in school: A fraternity house downtown had found a extremely small kitten behind their dumpster and the boys didn't know what to do with it, so my friend Karson adopted it! She nursed it back to health and named him Kirby after our favorite Kirby Smart! Kirby lived with us till we graduated.
Professor/class: Weirdly enough, my favorite professor and class was Comm Law.
Gameday ritual/plan: Wake up, make a mimosa or bloody STAT and play Baba O'Riley! (5)
Tailgate Recipe: My sorority sister, Yancey Murray's buffalo chicken dip recipe.