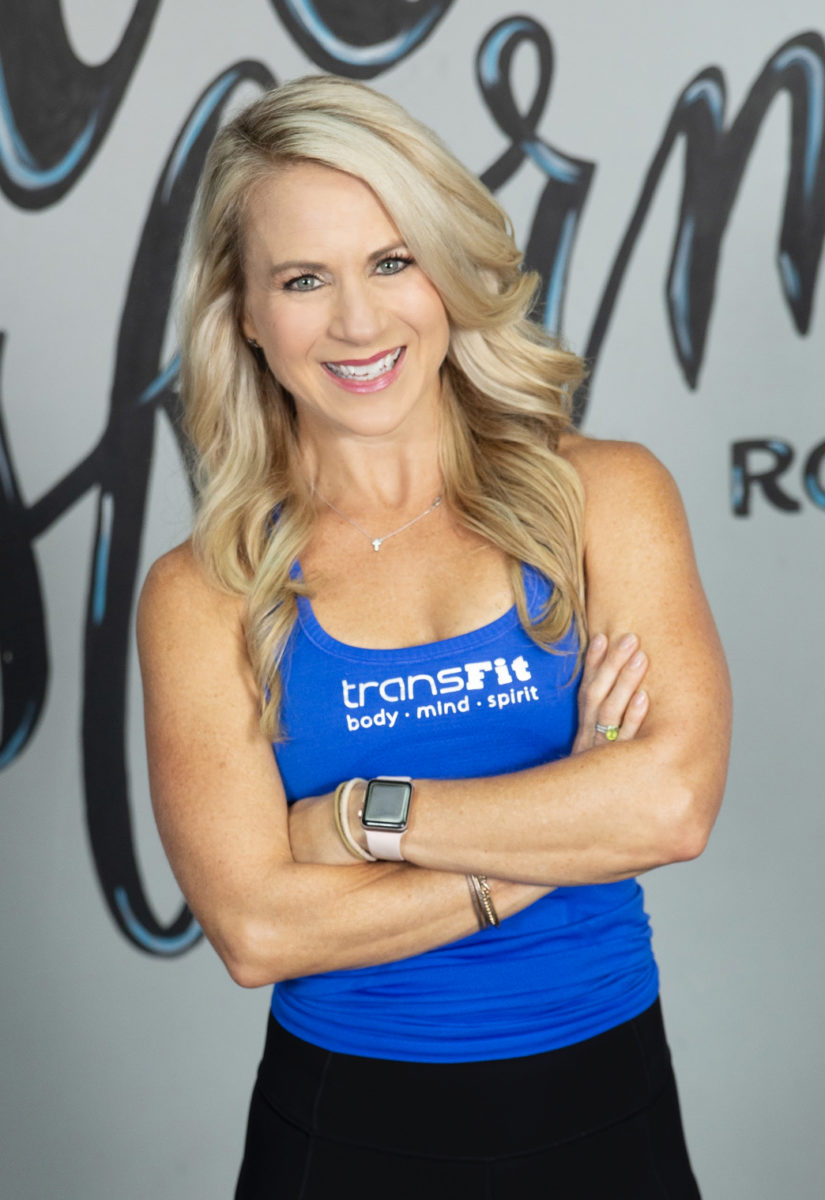 Name: Caroline Harris Ward
Family: Kelly Ward, Kaitlyn Ward, Porter Ward, Lyla Ward, and Huxley Ward (mini-golden-doodle)Hometown: New Orleans, Louisiana
Current Town: Athens, Georgia
What Years at UGA: 1996-2001
School/Degree: A graduate of Terry College of Business, School of Accounting, with a Masters in Public Administration. I worked as a CPA in local accounting firms and with the Terry Executive MBA Program for five years before starting my own business, TransFit in 2010.
Profession: It's funny, most people wouldn't think of me as an Accountant! CPA turned Personal Trainer?! Following my passions and gifts, I was lead to serve women to transform their lives! I am so grateful to be owner and president of TransFit Athens in the heart of 5 Points.. TransFit is short for Transformational Fitness, a full-service personal training studio for women. My passion for health and fitness stemmed from being a member of the University of Georgia Gymnastics team from 1996-2000. Currently, I am a Certified Personal Trainer, Nutrition Consultant, Running Coach and Yoga Instructor for the UGA Football, and Gymnastics teams. My passion is to change lives by inspiring and encouraging women to transform not only their bodies but their minds and spirits as well. The studio's theme verse and motto: Live Transformed is based on Romans 12:2.
Accolades: UGA Gymnastics National Championship Teams 1998 & 1999. Go GymDogs! Caroline was awarded the 2016 Distinguished Alumni Award. Boston Marathon finisher. Written and presented a book and Bible study Live Transformed.
Book: The Ruthless Elimination of Hurry By John Mark Cromer (this book has changed my life) (1)
Magazine: Southern Distinction
Podcast: The Next Right Thing Emily P. Freeman
Blog: Kari Kampakis (kerikampakis.com) all the need to know on how to raise children
Instagram: @jennysuemakeup Yes to some good makeup inspo and she always makes me laugh! (2)
Brand: lululemon – I love the comfort, the style, and how I feel in their brand.Strong, confident, and full of life! From my favorite workout skirt for weight lifting, to running shorts, to the most comfortable, relaxing yoga pants, I love the fit and feel! (3)
Interior Designer: Alexa Stevenson – I adore her bright, happy, energetic design style with functionality and comfort. She too loves to transform people's lives through design and I love that!
Chef: Peter Dale and Hugh Acheson – so thankful to have such talented chefs in Athens!
Historical Figure: Eleanor Roosevelt – I love how she advocated for human rights, women's rights, and children's causes, She made everyday count in her role as first lady. (4)
Quote:
Change is temporary, transformation is forever. True transformation is a marathon won by 1 million baby steps!
Describe Athens in five words: Greatest College Town in America!
Restaurants and Bars: The National, 5 & 10, Maepole, The Pine, The Cafe on Lumpkin, Jittery Joes!
Shops: Epiphany, Cheeky Peach, Heery's (downtown) Amelia's (5 Points)
Athens/Campus Landmark:
Stegeman Coliseum and Sanford Stadium. I will never forget my first gymnastics meeting competing in Stegeman and going to my first UGA football game! (5)
Memory while in school: Meeting my husband the day we arrived home from Nationals my senior year. We were set up on a blind date at Mexicali Grill and were engaged six months later! Also, I have the best memories with the dearest women on the gymnastics team and from my sorority KD. The relationships I made during college were my best memories!
Professor/Class: Honestly, I loved all my business classes. The accounting ones were not easy but I am so thankful I did the hard thing! I now see how I use all the business classes: Risk Management, Marketing, Insurance, and Finance owning my own business. I didn't realize it at the time but God knew what he was doing. Dean Benson, of the Terry College, at the time, made a big impact in my life and encouraged me in my business degree.
Gameday ritual/plan: My husband is on the field with the team (serving on the medical field) so I like to watch for him and all my football yogi's! Love hosting out of town guests that enjoy coming to Athens for the games!
Tailgate Recipe: Cowboy Cavier or Avocado Chicken Salad (healthy tailgate recipes on transfitathens.com)