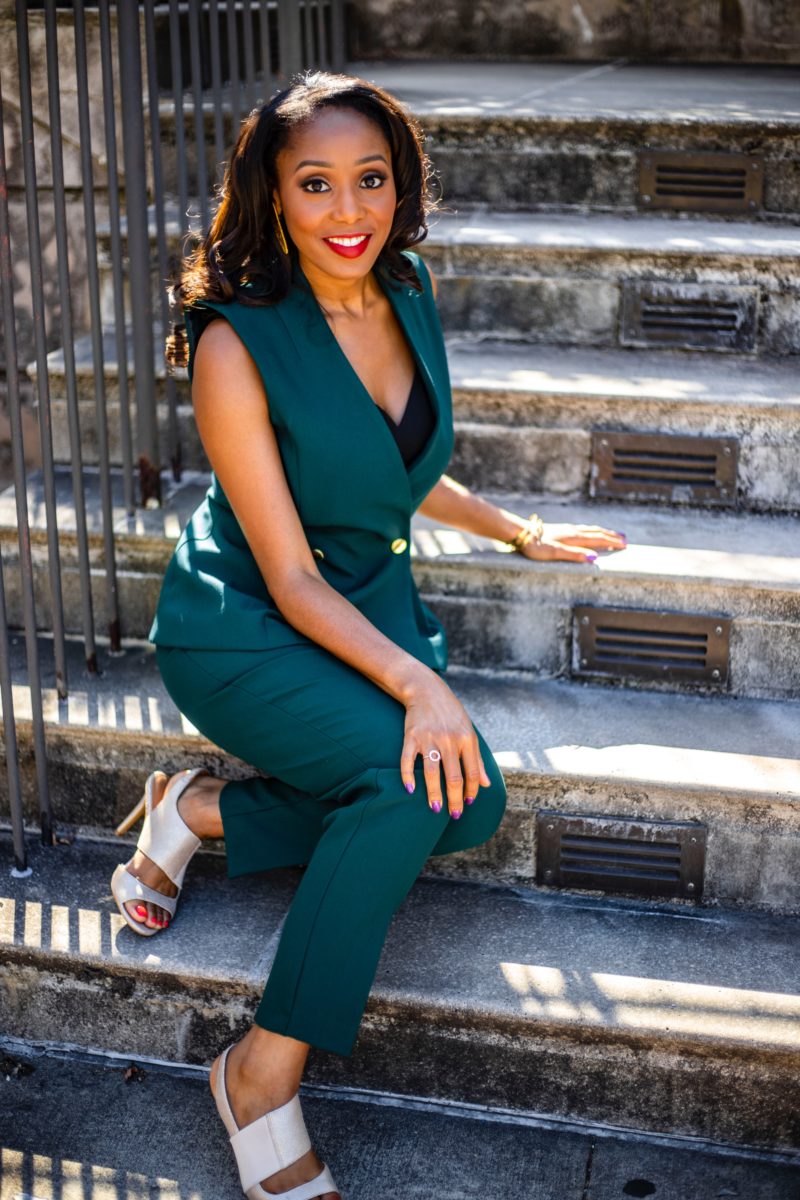 Family: Father – Bruce, Sister – Lauren (A UGA Double Dawg and fellow 40 Under 40 Honoree)
Hometown: Lilburn, Georgia
Current Town: Atlanta
What Years at UGA: 2004-2008
School/Degree: Grady College of Journalism & Mass Communication / Broadcast News Degree Minor Spanish
Profession: Nearly 13 years ago, I graduated magna cum laude from the University of Georgia with a Bachelor of Arts in Journalism and a minor in Spanish, to start my career in journalism. It's a journey that has taken me away from home and back again, as I now work as an Anchor at 11Alive in Atlanta. Right now, you can catch me anchoring on our 5pm, 9pm and 11pm newscasts!
• UGA 40 Under 40 Class of 2021
• Emmy for Breaking News
• Emmy Nominated Anchor
and reporter.
• Alfred I. duPont–Columbia Award Winner.
Book: Right now anything by Jasmine Guillory.
Magazine: Essence. (1)
Podcast: Dateline – I love a good true crime story.
Blog: DawgNation – who doesn't want to keep up with the Dawgs!
Instagram: @JBellamyTV
Brand: Yves Saint Laurent, I'm low-key obsessed! (2)
Fashion designer: Antonio Melani (3)
Interior designer: Blessed Little Bungalow (4)
Chef: Marcus Samuelsson
Historical figure: Jimmy Carter – he imbodies so much that we should all look to be and Lena Horne – I did a project on her growing up and have loved her ever since!
You are really gonna take the world by storm! Just remember your umbrella!
– Phylisha Rashad as Clair Huxtable, A Different World
Describe Athens in five words or less: Home away from home!
Restaurants and bars: Weaver D's Delicious Fine Foods and talking my parents into taking me for Schlotzsky which were expensive for my college budget as a student.
Shops: Red Dress Boutique I discovered them while I was still in school and the store has grown so much! I'm still shopping there when I come into town or online from home!
Athens/campus landmark: The Arch (5) and the new Delta Sigma Theta marker outside the Tate Student Center.
Memory while in school: One of my favorite memories of being on campus is being nominated to homecoming court! I didn't win but it was a great experience having so much support from my family and friends. The parade, homecoming week activities with my family and being on the field at halftime with my dad was amazing!
Professor/class: My favorite professor in college was David Hazinski. Professor Hazinski was legendary in the Grady College of Journalism and Mass Communication. He was tough, but good and taught his students some great lessons to prepare us for life after UGA.
Gameday ritual/plan: Going to games with my sister, something we still do to together this day! Go Dawgs!
Tailgate Recipe: Breakfast Brownies for early kickoffs with sausage, cheese and a flaky crust, a recipe I got from a former coworker! They're just so tasty! A great way to get going before the main tailgate fare is ready!