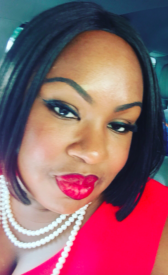 Name: Keysha Lee                     
Family: Clifton (husband), Keyton (son), Samuel (son)
Hometown: Atlanta, Ga. (Peach)  
Current Town: Lithonia, Ga.
What Years at UGA: 1993-1997
School/Degree: Grady College of Journalism & Mass Communication, Major: Telecommunication Arts
Profession: Executive Producer and TV Host of Lessons with Mrs. Lee
ACCOLADES: 2012 UGA Alumni Association 40 under 40 honoree (nearest and dearest to my heart)
ATHENS, GA
Describe Athens in three words: Food, friends, and football
Fave bars and restaurant in Athens: Food for Soul and Dawg Gone Good Barbecue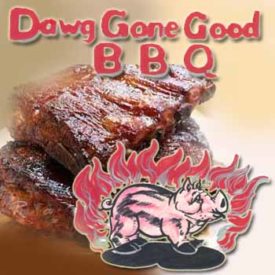 Fave shops in Athens: Sheats Barber & Beauty Shop (routine stop to get the boys game ready)
Fave Athens landmark: Brumby Hall (when it was the all-girl virgin vault at the top of the hill)
UGA Gameday
Describe your typical Bulldog game day: I wake up at the crack of dawn to tackle my wife, mommy, and household to-do-list. Then I prep game day food which in most cases is wings, fries, chips, and dip. I outfit the boys in their Georgia gear and they must sport stickers from head to toe. And then, The Lees are affixed to our sofa from pregame analysis to postgame interviews. Goooo dawgs! Sic 'em woof woof woof.   
Beauty
My mua (make-up artist) Maya Jasmine uses all of these products on me to ensure I'm always camera ready!!
Fave lipstick: Lime Crime Red Velvet Vegan Lipstick (yum)
Fave mascara: Better than Sex mascara (name says it all) Too Faced Cosmetics
Fave skin care line: Eminence Organic Skin Care
Fave hair product: DevaCurl No-Poo Original
Product you can't live without: Alba Botanical Hawaiian Lip Gloss
Best budget buy product: Sliced lemon and honey from my kitchen pantry (exfoliate)
Biggest product splurge: Cartier Baiser Vole' perfume (means stolen kiss) (4.)
Style
My show sponsor Alexis Suitcase consignment boutique styles me and makes sure that extra 10 pounds the camera adds … goes undetected.
Fave fashion designer: Gucci (If I'm treating myself) and high-end consignment boutique Alexis Suitcase is my fave place to shop all brands and little known brands.
Fave interior designer: My fave set designer is filmmaker Ali Brathwaite who can transform any space to an entirely different country, culture, or vibe.
Fave jeans: Any jeans with stretch for us curvy gurls.
Fave tee: Anything and everything that allows me to REP THE G!!!
Fashion idol: Michelle Obama (sleeveless black dress with pearls-fave look)
Fave flower: Tulips
Fave accessory: Sunnies (Gucci sunglasses)
Fave stationery: Custom LWML (Lessons with Mrs. Lee) flyers, posters, ads, thank you notes created by Geneva Graphic Design
Inspo
Who inspires you? Mary Frances Early, the first African-American graduate of UGA, inspires me because of her spirit, boldness, strength, and great personality. Ms. Early endured so much in her quest to help desegregate UGA. And even after all she went through she never became bitter but always became better. She's truly a living legend. Ms. Early is one of the biggest advocates and supporters of our alma mater. Her ability to forgive the wrongs of the past and serve as a beacon for a future of hope to unite us all is truly commendable. Interviewing her on my show was such an empowering encounter, I was inspired to write and dedicate a poem titled "I Owe a Debt" in her honor. 
Fave blog: XoNecole
Fave instagram:  @XoNecole
Fave magazine: Essence & YBE-Young Black Entrepreneurs
Fave book: The Color Purple
Fave song: The Greatest Love of All
Fave artist: Whitney Houston