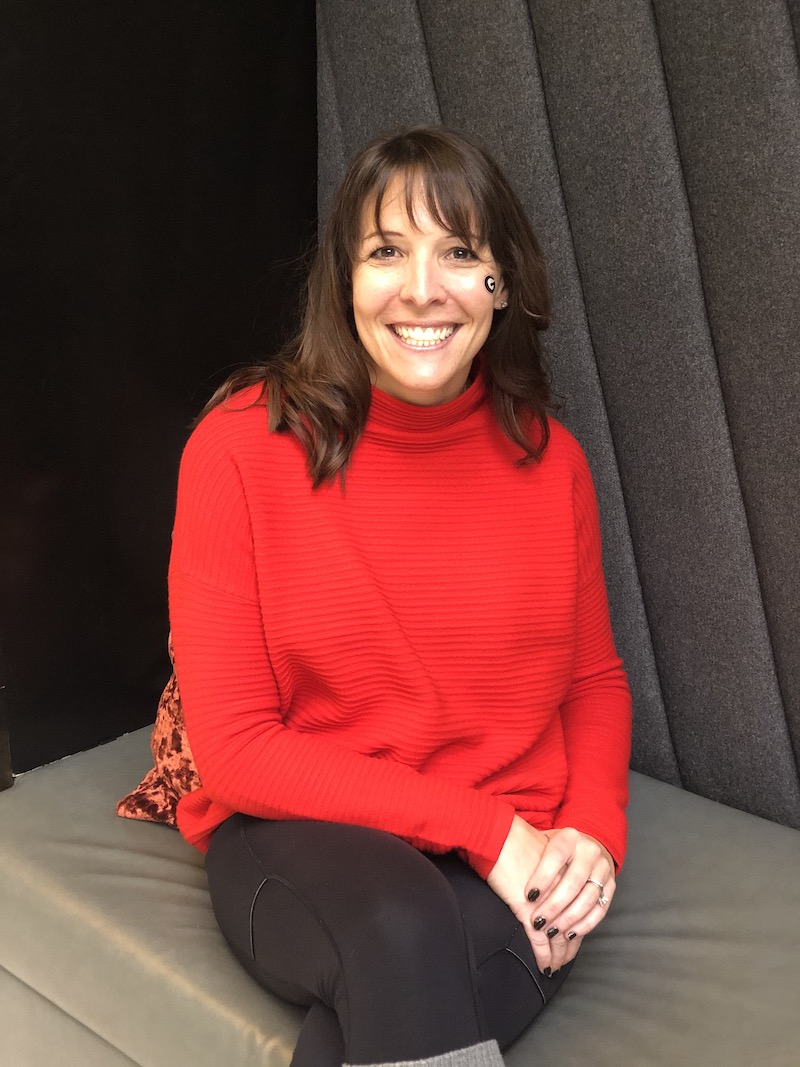 Name: Kim Tomlinson
Family: Husband: Jonathan Tomlinson; Son: Nate Tomlinson (4)
Hometown: Born in Fort Lauderdale, Florida
Current Town: Athens, Georgia
What Years at UGA: 1998-2002
School/Degree: Franklin College of Arts and Sciences, BAS Microbiology and Psychology
Profession: Emergency Medicine Physician at Piedmont Athens Regional. I went to MCG in Augusta right after college, then spent five years in residency at the University of Maryland Medical Center in Baltimore, Maryland. I was lucky enough to match into a combined program that allowed me to complete both an emergency medicine residency and a pediatrics residency. I have been practicing emergency medicine at PAR since I finished residency in 2011. My job is challenging to say the least, but I consider it an honor that people trust me during their most vulnerable times. I work crazy hours, including nights and weekends and holidays, so my life is a constant juggling act, but it is absolutely worth it. I am thankful for family and friends who support my crazy life. I could not do it without them.
Accolades: My proudest moment this year was the Ath Half. I've been running for 20+ years. Until three years ago, I never had a trainer. I started Orangetheory Fitness in 2017, and it has made me such a stronger runner. This year, the year I turn 40, I ran my fastest half marathon. It was pretty amazing to PR in what I now consider my hometown.
INSPO:
Book: Any book by Marian Keyes. I read to relax and to be entertained. Love her style.
Magazine: The only magazines I read are to keep up with the latest in emergency medicine. Not very exciting.
Podcast: Same as above. I'm not a big listener to podcasts, but the ones I listen to are related to CME.
Blog: I'm showing my age. I don't follow blogs.
Instagram: @jessicawhitleyart, @missyfranklin88
Brand: Athleta. My absolute favorite. I wear it for work, running, and my everyday life. They celebrate women of all shapes and sizes.
Fashion designer: I don't really know much about fashion designers. I'm mostly an Athleta, Loft, Gap, J.Crew, Banana Republic sort of girl.
Interior designer: Susan Bannister. She did my living room and it's my happy place.
Chef: Anyone that is willing to cook for me.
Historical figure: Anyone who has stepped outside their expected role to do bigger and better things.
Quote:
"Cry when it hurts, laugh when it's funny. Chase after the dream, don't chase after the money."

– Old Dominion (No Such Thing as a Broken Heart)
ATHENS + UGA:
Describe Athens in five words or less: How 'bout them Dawgs!
Restaurants and bars: For date night or adult dinners, The Pine, Five and Ten, Porterhouse Grill; for family dinner, Agua Linda, Locos, Blind Pig; Favorite bar is The Root
Shops: Fleet Feet, The Red Zone, Alumni Hall
Athens/campus landmark: North Campus, Herty Field, Sanford Stadium
Gameday ritual/plan: I always wear red and black on Friday and Saturday. No exceptions. Car flags and Georgia G face tattoos are a must, even when I was in Baltimore (I had to explain to a LOT of people that I was not a Greenbay fan). My gameday ritual has to be a bit flexible. Some days I can get out and tailgate with the rest of Bulldog Nation (and these are obviously my favorite). Some days I'm at work trying to decide if I watch in pieces or catch up on DVR when I get home. Some days I'm sleeping while the Dawgs are playing. But I watch every game at some point.
Memory while in school: I often went back and forth between PJ & South Campus for my microbiology classes. I loved walking past the stadium on Sanford Drive, particularly on game weeks when you could see the field being painted. It's still my favorite part of campus, having the stadium smack in the middle and being able to look in all year.
Professor/class: Dr. Karl Espelie was my advisor all four years at Georgia, and he was amazing. He helped with everything— selecting classes, picking a major, timing when to take the MCAT (medical school entrance exam), and choosing which medical schools to pursue. From what I have heard, he is still just as dedicated to his students. He was a true gift for my college education.