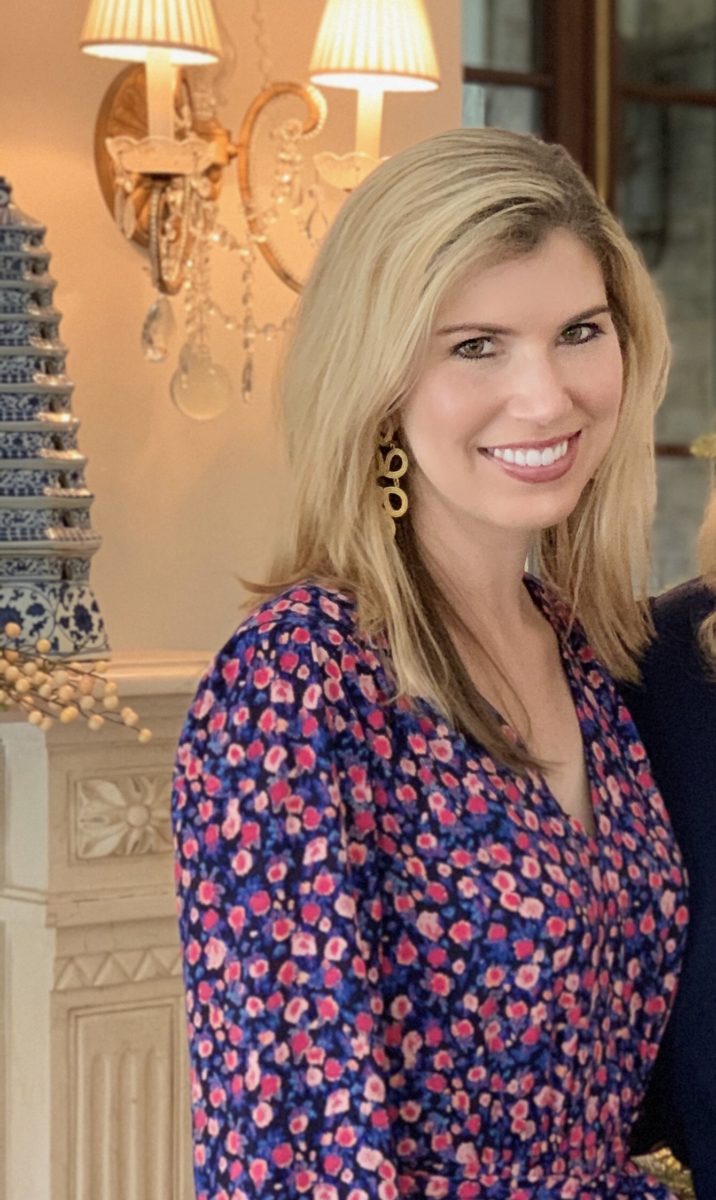 Name: Lauren Yochum
Family: Married to Brad Yochum (also a UGA alum), we met in college and have two fluffy Golden Retrievers
Hometown: Orlando, Florida
Current Town: Orlando, Florida
What Years at UGA: 2007-2011
School/Degree: Consumer Journalism, College of Family and Consumer Sciences
Profession: As a public relations and marketing professional, I work mainly with food and beverage and hospitality clients. I've had the pleasure of working with Disney World and Darden as well as Chefs and Sommeliers. There's always something new to share in the food and beverage industry which makes for interesting and ever changing days!
Accolades: Nothing personally comes to mind, but my clients have been awarded accolades such as "Best Micro Wine List in the World," a No. 1 and double gold rating in the World Spirits Competition from Cigar & Spirits Magazine and one of the best new restaurants in the country nomination by USA Today.
Book: Do coffee table books count? I love collecting pretty and practical books by Vogue and the ultimate Champagne book from Peter Liem.
Magazine: House & Garden
Podcast: GuildSomm podcast. Trey Kennedy's Correct Opinions podcast
Blog: Kelly in the City and The Enchanted Home
Instagram: @willowandpearls — she has some of the best vintage pieces from France, a dreamy collection she finds, all available for purchase!
Brand: Disney
Fashion Designer: Stuart Weitzman — their shoes are impeccable and you can actually wear them! (4)
Interior Designer: Mario Buatta and Bunny Williams — the patterns, layers and design glory of these two are admirable and fabulous.
Chef: Thomas Keller for his icon/legend status and for creating The French Laundry. I'd also be remiss if I didn't mention Chef Peter Dale! He was the first chef I worked for in public relations and his restaurant was my last meal in Athens before graduating.
Historical Figure: Princess Diana
Quote: Good friends don't care if your house is clean … they care if you have wine."
Describe Athens in five words: Best four years of life.
Restaurants and Bars: The National and Last Resort
Shops: Heery's
Athens/Campus Landmark: The Arch! I was so diligent about NEVER walking through, it's still a joy to walk through when on campus.
Memory while in school: Meeting my husband is hard to top! Meeting Brad the summer after my freshman year while on a trip with Campus Crusade (now CRU) was one of the highlights of my UGA experience. Meeting Brad and being part of ZTA were two of my favorite memories from school.
Professor/Class: At the time, my degree allowed me to opt for internships for class credit. My days working with See Spark Go are something I'm always thankful for as I learned many valuable skills and insights into the PR world from UGA alum, Brittany Thoms.
Gameday ritual/plan: My husband never lets us miss a game! Our entire Saturday plans often revolve around grilling and watching the game. Hope to be in person more this season though!Tailgate Recipe: Anything from Let the Big Dawg Eat