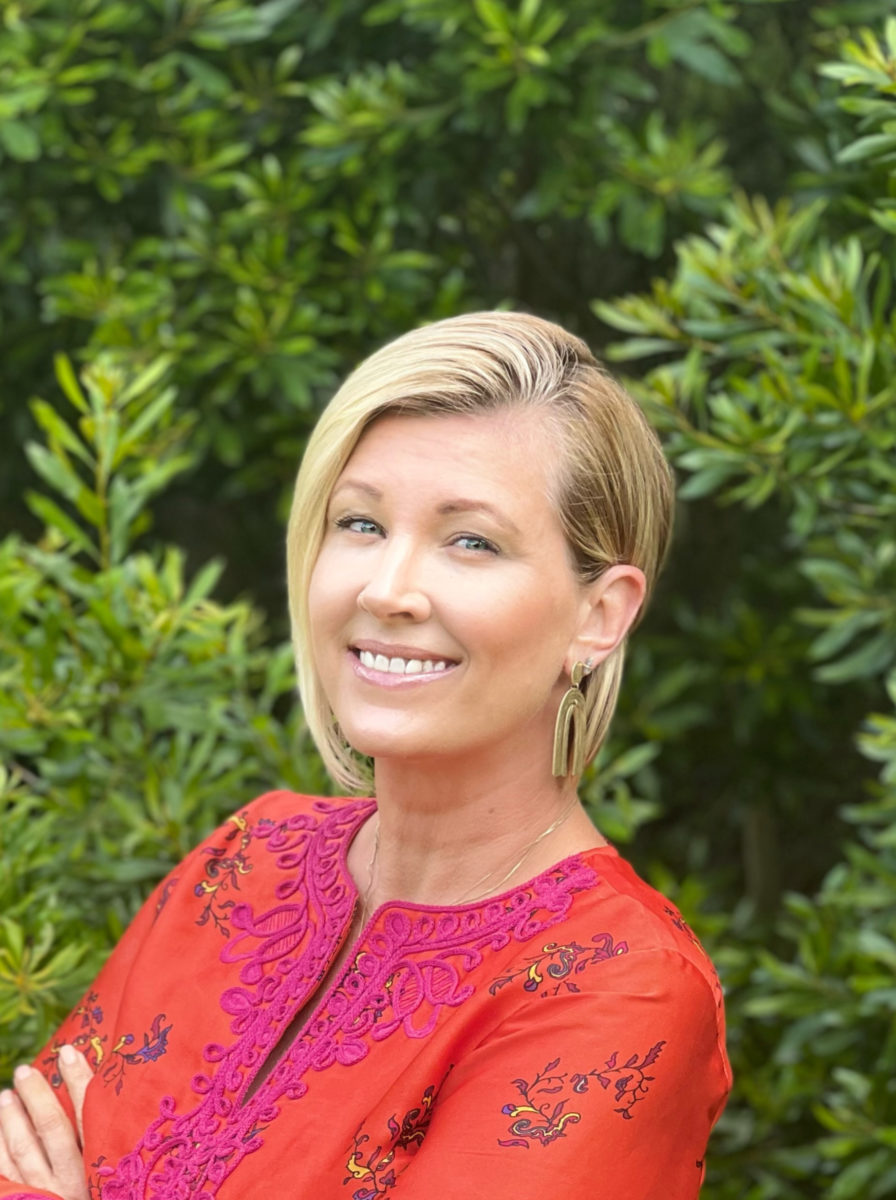 Name: Leslie Person Ehlers    
Family: Married to Benjie Ehlers (A University of South Carolina graduate – It's a divided house). Three children ranging from 12 to 23. Three dogs, a rabbit and an irrational number of pet chickens. 
Hometown: I've moved around a lot as a child but in my heart Lake Norman, North Carolina is home.
Current Town: I currently reside in the South Carolina Lowcountry.
What Years at UGA: 1996-1999
School/Degree: I received my BA in Studio Art with a focus on oil painting from the Lamar Dodd School of Art. I went on to attend the Portfolio Center in Buckhead for post-graduate studies in graphic design and advertising. A career in residential marketing led me to earn my MIRM – Master of Residential Marketing. 
Profession: I spent almost 20 years in marketing in the homebuilding industry helping to launch and grow homebuilding companies for acquisition by national public builders. I've recently transitioned into the financial services industry as Vice President & Director of Marketing for Colony Bank – the largest community bank in Georgia. It's an exciting new adventure for this phase of my life. 
Accolades: I'm a strong supporter of St. Jude Children's Research Hospital and was privileged to lead the marketing efforts for the Savannah, Georgia area St. Jude Dream home three years in a row, helping to raise just over $2 Million for the children of St. Jude. I was honored to receive the National Marketing and Multimedia Integration award for St. Jude Dream Home Campaign for 2018. 
Book: The Giving Tree – Timeless, simple, powerful. 
Magazine: Communication Arts (1)
Podcast: I must admit I'm not a frequent podcast listener but this question prompted me to delve deeper into what's out there. 
Blog: Ads of the World.
Instagram:  @Adweek.
Brand: As a marketer (and mother), I love LEGO. Creativity has been the driving force for the brand for almost a century – bringing the power of creation and imagination to anybody.  (2)
Fashion designer: My personal taste trends toward bohemian influences, so gravitate to brands like Chloe, Free People and Anthropologie. (3)
Interior designer: Bill Willis or Tony Duquette.
Chef: I don't necessarily have a favorite Chef, but I could eat Indian cuisine every day. 
Historical figure: Nikola Tesla.
Quote: 
"When I stand before God at the end of my life, I would hope that I would not have a single bit of talent left, and could say, 'I used everything you gave me'."
– Erma Bombeck
Describe Athens in five words or less: The music never stops …
Restaurants and bars: It's been a while, but I still crave the praline chicken and fried green tomatoes from Last Resort Grill, the BBQ Shrimp from the old Harry Bissett's and literally everything from The Grit. 
Shops: Blue Spiral and Blue Sky Coffee were two of my favorite places downtown in the late 1990s.
Athens/campus landmark: 40 Watt
Memory while in school: Widespread Panic "Panic in the Streets" in April of 1998. (4)
Professor/class: All of my studio painting classes – As an art student at UGA, everyday was creatively nourishing and I thrived in the entire studio environment. 
Gameday ritual/plan: My husband loves to grill, so Saturdays usually involve good food, good company and down time at home with my family.
Tailgate Recipe: I love spicy food. My jalapeño poppers are always a hit.