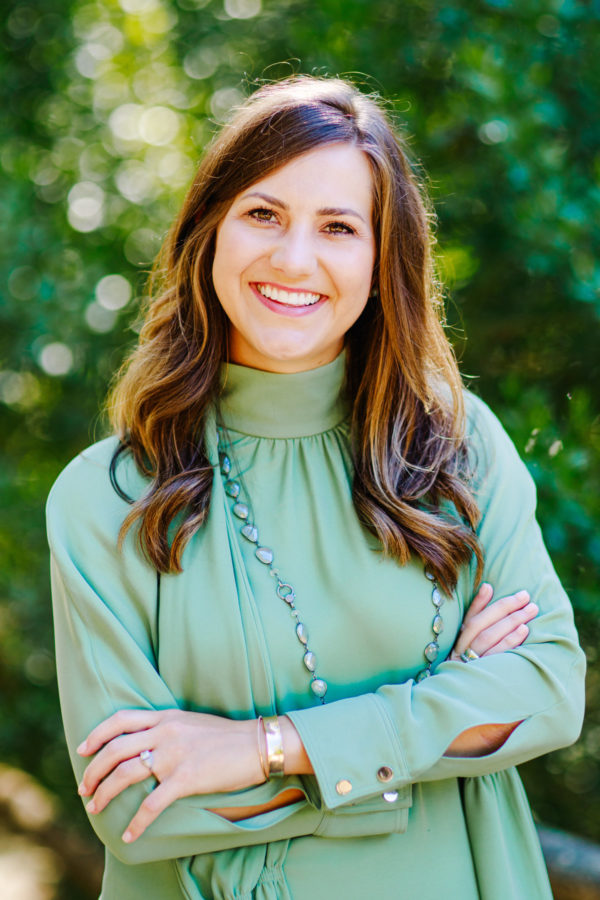 Name: Lindsay McConnell
Family: My husband Chuck (UGA BBA – Real Estate '12) and our two kitties Tibi and Lucy
Hometown: Perry, Georgia
Current Town: Athens, Georgia
What Years at UGA: 2008-2012
School/Degree: Proud Terry Alumna! BBA in Marketing with a minor in Fashion Merchandising
Profession: Vice President of Phil Hughes Automotive Group
Accolades: Graduate of the National Automobile Dealers Association's Dealer Academy, Member of Terry College Young Alumni Board of Directors
ATHENS + UGA:
Describe Athens in three words: I'll never leave!
Fave bars and restaurant in Athens: Chuck's Fish is my top choice, best sushi, cocktails and atmosphere. Donna Changs is also a treat. I'd be remiss not to mention Last Resort— that's my most indulgent, 'last meal' spot! Viva Argentine and Taqueria del Sol are on steady rotation. We are lucky with the Athens food scene!
Fave Athens landmark: I love driving through any part of campus but North Campus is especially nostalgic for me as a Terry grad.
Describe your typical Bulldog game day: Breakfast/brunch at home to get a good foundation. Meet up with friends at the tailgate for a few transfusion cocktails before heading into the stadium! We normally have fun house guests so it's always a jam packed weekend with recovery on Sunday!
Share a tailgate recipe:
Avocado Corn Dip
I am not an exact recipe type of gal. I taste as I go, but it's difficult to mess this combo up! It's also easy to double or halve depending on your crowd.
1 bag of thawed corn kernels, leftover grilled corn works great too
1/2 of a red onion, diced
2 freshly squeezed limes (I like a lot of lime!)
2 avocados diced
1 tsp EVOO
1 tsp garlic powder
salt & pepper to taste
Combine all ingredients and serve with corn chips!
BEAUTY:
Fave lipstick: Kaplan MD Perfect Pout. Discovered this treasure on a magical girls trip to the Beverly Hills Hotel! It's so hydrating, plus it plumps and has SPF 30. I have three colors and continuously reorder for myself, my friends and even my grandmother!
Fave mascara: Huda Beauty's new Legit Lashes is killer. It seemed high maintenance at first with the double sided applicator but it's worth it! I am very picky about mascara and this is the only one I've tried that can beat IT Cosmetic's Superhero.
Fave skin care line: My entire daily regimen is Eminence Organics. I've tried A LOT and had a tough time getting the right combo for my skin needs. Funny story … when I was going through dealer school in DC, I met what I refer to as a true skin 'prophet'! Badrieh changed my entire view on my skin. It's a better story shared over a cocktail, but I still do exactly as she advised!
Fave hair product: Toss up between Oribe Dry Texture spray and Moroccan Oil dark tones Dry shampoo. Both keep me going with a crazy schedule!
Product you can't live without: Babor Enzyme Cleanser, hands down. Another gem from a girls trip, this time to Sea Island Spa. This powder is like magic dust for all skin types! Everyone needs it. It's recommended twice a week in the shower so I'm not even halfway finished with the first bottle I purchased over a year ago. I could rave on but this is my Castaway item!
Best budget buy product: Simple micellar water. $5 at Target and clean, fragrance free. I spent years buying name brand makeup remover but this easily removes everything in one swipe with no added oils.
Biggest product splurge: My husband is smirking … Jo Malone is the obvious indulgent answer. Or my Eminence moisturizer. Moisturizer is a "practical" splurge, right?!
STYLE:
Fave fashion designer: Amy Smilovic of Tibi will always be my #1. Did you notice my kitty's name?!
Fave interior designer: Grace Brackman of Maggie Griffin Design is my hero! Grace is helping us with lots of fabrics and furnishings for our new home in 5 points.
Fave jeans: Mother. Mother knows best, y'all!
Fave tee: Universal Standard is my fave and holds up well, available in all colors and sizes.
Fashion idol: I love @theericahanks. She will mix Gucci with Target and everything in between. It's my definition of true fashion!
Fave flower: 3 porch farm's Dahlia CSA has made all my dreams come true this fall! They are incredible.
Fave accessory: All of my treasured accessories are Theodosia jewelry, by my super talented friend, Jenny Thompson of Charleston.
INSPO:
Who inspires you? My circle. I was raised by strong women and am still surrounded by so many that motivate me daily. Each one of my closest friends is an absolute rockstar in their field— you have to hustle to keep up!
Fave instagram: I love watching @carriebaileymorey cook dinner, or see what @erikampowell and her sister @darby613 are planting in their yards with their adorable pets. It's funny how Insta has evolved because I'm so much more drawn to authentic, no frills content. Oh, and how can I forget @thelesliejordan! Y'all that man has lightened up our lives in 2020!
Fave magazine: Garden & Gun
Fave book: It would be impossible to choose one! A few recent favorites from my book club have been Atomic Love, The Giver of Stars, The Girl in White Gloves. And They Called it Camelot started us down a series of historical fiction novels about Jackie Kennedy's life. 
Fave song: Anything by Futurebirds puts me in the best mood!
Fave artist: Currently crushing on a Parrish Hoag piece for our home.