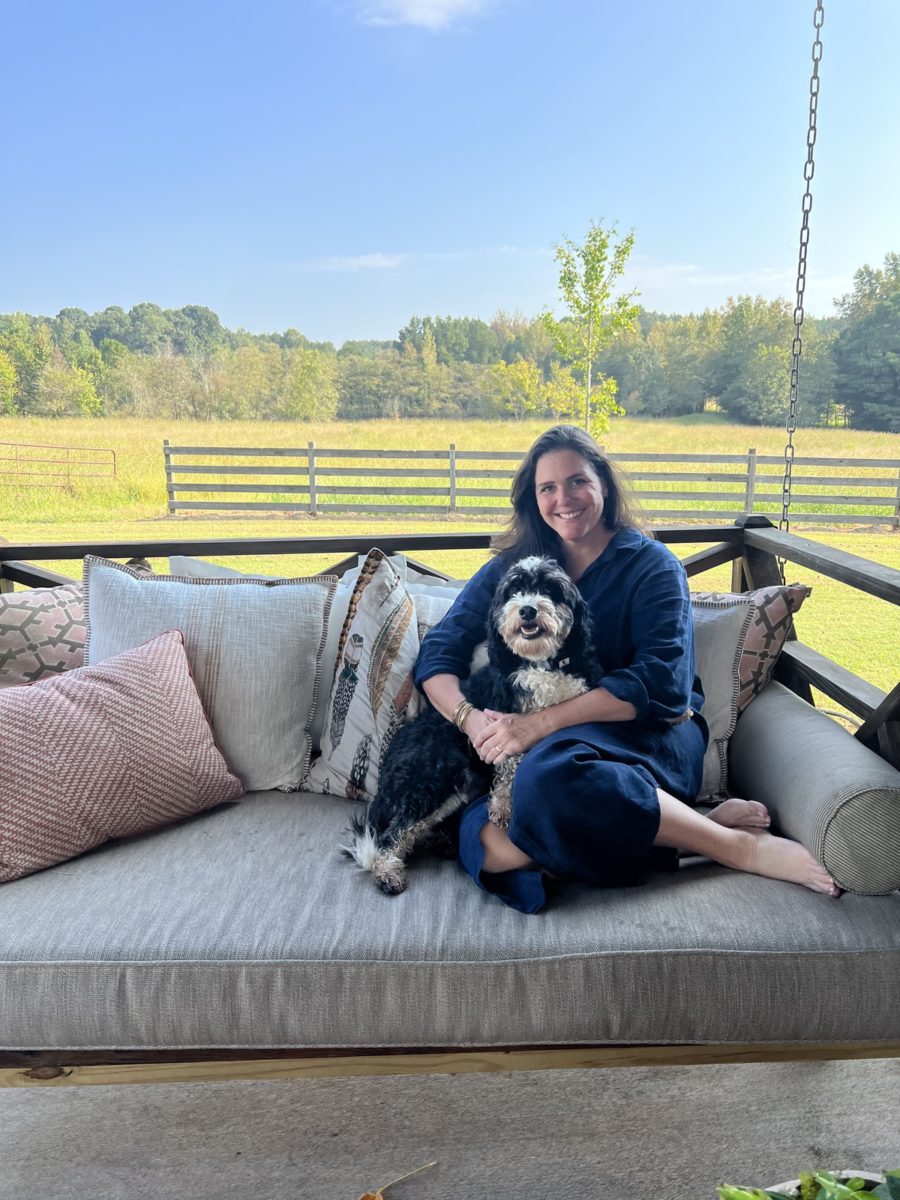 Name: Sarah Bennett
Family: Russell, Charles (15) Jain(13)
Hometown: Albany, Georgia
Current Town: Monroe, Georgia
What Years at UGA: 96-98, 2000-2002
School/Degree: Franklin BA in Psychology, College of Education MEd in Professional School Counseling.
Profession: "Retired" high school counselor, Family Logistics Specialist, farmer's wife, amateur photographer of sunsets and other pretty things.
Being listed in Forbes as one of the top fundraisers for LLS was pretty cool. Any work I do in fundraising for non- profits whose missions I believe in is the work of which I am most proud.
Book: The last book I read. That's a tough question … I'd say in recent years Where the Crawdads Sing -Deliah Owens (UGA grad). (1)
Magazine: Bitter Southerner.
Podcast: We can do hard things-Glennon Doyle/Absolutely Not-Heather Mcmahan.
Blog: This is funny because there are more days that I don't wear makeup than I do, but when I'm curious, I love JennySue makeup (another UGA grad).
Instagram: @thelesliejordan,
@brandonsav912, @themuffreport,
@powerofpositivity.
Brand: Able, I will always support a company who is creating transformative opportunities. for women. Love everything from their jewelry to their clothes!
Fashion designer: Sara Blakely, for obvious reasons! (2)
Interior designer: Monica Stewart-The Misfit House. (3)
Chef: Sean Brock.
Historical figure: Dorothea Dix.
Quote:
"Nature does not hurry, yet everything is accomplished"
– Lao Tzu
Describe Athens in five words or less: Creative, comfortable, quirky.
Restaurants and bars: Heirloom, National, Seabear, The Grit.
Shops: I love any shop that supports the many amazing local creators who live here … Community is your one-stop shop for all things local.
Athens/campus landmark: I have always been fascinated by the tree that owns itself.
Memory while in school: Many of my best memories of my college years are music related. John Bell singing the national anthem at Foley Field before Panic in the Streets comes to mind.
Professor/class: Neuropsychology. I just couldn't believe that I could buy a sheep's brain at the bookstore to dissect.
Gameday ritual/plan: If we are lucky, friends stop by the farm on the way in or out of town for a visit! When we head in, it's Kidds tailgate until kickoff…or maybe a little longer.
Tailgate Recipe: (4)
I love a good "cowboy caviar" so many variations, but this one is a good start … serve with tortilla chips or Fritos!
2 cans black eyed peas, drained
1 15 oz. can black beans, drained
2 cups corn, fresh or frozen
1 cup diced red onion
1 green bell pepper, diced
1 red bell pepper, diced
1 jalapeno, seeded and chopped
5 garlic cloves, minced
1/4 cup cilantro, minced
3 scallions, sliced thin
4 tablespoons olive oil
3 tablespoons red wine vinegar
2 teaspoons kosher salt
Juice of 1 lime