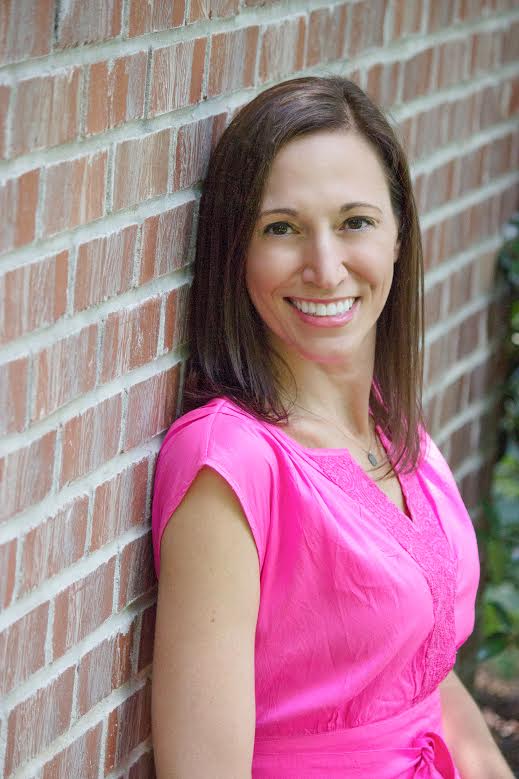 Name: Lee Zell
Family: Proud Aunt of two nephews and one niece
Hometown: Brunswick, GA
Current Town: Atlanta, GA
What Years at UGA: 1993-1996
School/Degree: Franklin College/Speech Communications
Profession: National Sales and Sponsorships for Turner Sports
Accolades: UGA National Alumni Board Member, UGA 40 Under 40 Class of 2012, Georgia Bulldog Club Advisory Board

Describe Athens in three words: Vibrant, Inspiring, Home
Fave bars and restaurant in Athens: Pauley's, Last Resort, Add Drug
Fave shops in Athens: Onward Reserve, Heery's
Fave Athens landmark: Sanford Stadium

Describe your typical Bulldog game day: Spend Friday night performing customary ritual superstitions and good luck omens for the team, arise Saturday morning at an obscene time and begin to prepare for the day and head to Athens. Once in Athens, we like to pop some champagne and bounce around several tailgates to see as many friends as possible, before heading to the Dawg Walk. We are in our seats in time to hear Seven Notes on a Trumpet and it never fails to give me goose bumps.
Share a tailgate recipe:
Toffee Apple Dip – Great to make ahead and easy to travel with!
1 (8-oz.) package cream cheese, softened
1 (8-oz.) package toffee bits
3/4 cup firmly packed light brown sugar
1/2 cup granulated sugar
1 teaspoon vanilla extract
Mix all ingredients together in serving bowl, cover and let rest in the refrigerator for a few hours or even overnight.
Serve with apple slices

Fave lipstick: Chanel
Fave mascara: Giorgio Armani – Eyes To Kill
Fave skin care line: Charlotte Tilbury
Fave hair product: R+Co Dallas Haircare line
Product you can't live without: The UK's Vaseline Rosy Lips Therapy. You can buy it in any drugstore in London for a few pounds and it's truly the best gloss out there. I bought at least 12 tins of it – all of my friends love it! The version in the states is just not the same.
Best budget buy product: CeraVe Moisturizing Lotion
Best product splurge: Oribe Gold Lust Transformative Hair Masque.

Fave fashion designer: Salvatore Ferragamo
Fave interior designer: Heather Zarrett Dewberry of Huff/Dewberry
Fave jeans: Old Navy Rockstar Super Skinny Jeans
Fave tee: I'm not a big tee shirt person – but when I do sport one – I like for it to be my Devon Gales Georgia shirt – which supports Triumph Over Tragedy and their generous gift of a handicap accessible house for Devon and his family.
Fashion idol: Deidra West Smith – Owns the clothing store Sorella in Macon with her sister. Deidra has such a keen eye for fashion, color and shape and is able to use her creativity to conjure amazing ensembles. If you ever happen to see me and I look somewhat "put-together", you can guarantee that she had a hand in it.
Fave flower: Peony
Fave accessory: Sunglasses
Fave stationery: Monogrammed Notes from LaPlates

Who inspires you? My mother, Nancy Zell is my inspiration. Dedicated to her family, her community and her church, she's the strongest, bravest, most beautiful person I've ever known. Although she "retired" many years ago, she volunteers twice a week at Hospice, is the head of the Alter Guild at our church, is active in several other groups and organizations and attends Pilates/yoga at least twice a week. Truly believing that age is just a number, she celebrated a milestone birthday last year (sorry, I'd be disowned if I told you which one) by zip-lining in Hawaii followed up by a week in Barcelona. I want to be just like her when I grow up…
Fave blog: The Southern C
Fave instagram: Mindful Moment for inspiration and grounding. Hank the Basset because that little guy is so stinking cute!
Fave magazine: Garden and Gun
Fave book: Vanity Fair – William Thackeray
Fave song: "You Are My Sunshine"
Fave artist: Ken Wallin – I love all of his oil paintings, especially his landscapes of the Golden Isles. I'm fortunate to have several pieces of his work and it always reminds me of home in the best way.
FOR CHERI'S RECENT GEORGIA GIRLS POSTS with UGA ALUMNAE – click here 
FOR CHERI'S RECENT PROUST Q&As with UGA ALUMNI – click here
FOR CHERI'S RECENT POSTS on THE SOUTHERN C  – click here