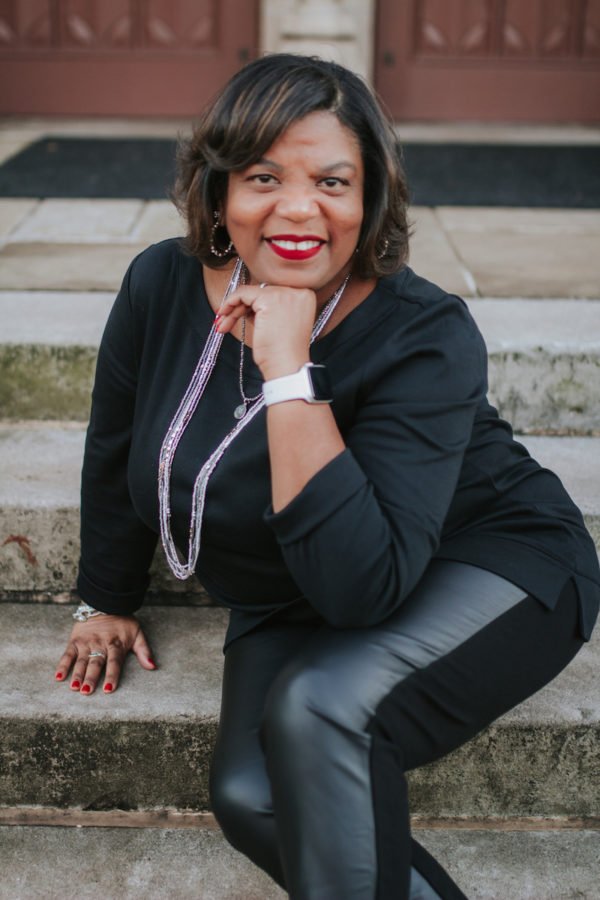 Name: Yvette Kinsey Daniels
Family: Husband, Fred Daniels (UVA Grad '87), and daughters, Kinsey (Junior at Arizona State) and Kasey (Freshman at UGA); Sister, Chandra Kinsey (B.A '89)
Hometown: Atlanta
Current Town: Stone Mountain, Georgia
What Years at UGA: 1986-1989
School/Degree: B.A in Political Science from SPIA and J.D UGA School of Law
Profession: Director of University Relations at the Georgia Department of Public Health. I am responsible for establishing effective college and university relationships by promoting public health programs at the state and local levels. Right now I get to help students from across the state, including my alma mater, work as interns for the pandemic response including contact tracing. I love being a mentor for the UGA Mentorship program and have many other students from UGA that I stay in touch with to offer advice when needed.
Accolades: I am proud to serve as the current Vice President of the UGA Alumni Association
ATHENS + UGA:
Describe Athens in three words: Feels Like Home
Fave bars and restaurant in Athens: Saucehouse (the absolute best bread pudding in town), Chuck's Fish and 5 Bar.
Fave shops in Athens: Agora Vintage in downtown Athens
Fave Athens landmark: The Arch
Describe your typical Bulldog game day: Tailgating with my family and UGA friends either in Athens on Myers Quad for Homecoming or right here in Stone Mountain
Share a tailgate recipe:
Coleslaw
My coleslaw is a family favorite on game day!
Ingredients:
1 bag of coleslaw mix
Lawry's' seasoning salt to taste
1 tablespoon mayo
¼ cup Petes honey mustard
Mrs. Dash seasoning to your taste
2 tablespoons relish
Mix everything together in a medium sized bowl with a wooden spoon, and enjoy!
BEAUTY:
Fave lipstick: My signature lipstick is a classic red lip. My current favorites are The Lipbar Crimson Crush color (created specifically for my sorority Delta Sigma Theta) and Laura Mercier lip pencil in the shade Ruby.
Fave mascara: Wander Beauty mascara— I first received this product in a Birch Beauty Box and have been obsessed ever since!
Fave skin care line: Bobbi Brown skin care
Product you can't live without: Red lipstick
Best budget buy product: Mary Kay perfecting concealer and the Elf expert liquid eyeliner in the shade Jet Black.
Biggest product splurge: La Mer moisturizing, soft cream. It's like a miracle in a jar!
STYLE:
Fave fashion designer: Ralph Lauren
Fave interior designer: The Decorating Den, in downtown Stone Mountain.
Fave jeans: I love GAP Jeans. They never let me down.
Fave tee: Any Georgia tee!
Fashion idol: My Mother, Eva Kinsey, was known as "Eva the Diva". She was a showstopper at every event, always beautifully dressed and truly the belle of the ball. She believed style is an attitude and that it is imperative that you always look your best.
Fave flower: Lilies are my absolute favorite flower as they remind me of my wedding day.
Fave accessory: My Tiffany box chain necklace, gifted to me by my wonderful sister. This necklace has become a staple in my daily wardrobe.
Fave stationery: Crane Stationery
INSPO:
Who inspires you? There is not one person, but many women, those who are older, my contemporaries, and those that are younger. I've learned not to set boundaries, to be open to new ideas and thoughts and to always trust my inner voice. My mom led the way, always being my biggest cheerleader and critic. Today my daughters inspire me with their resilience.
Fave blog or podcast: Mama's On The Move On Apple Podcasts
Fave instagram: @AllThingsAdriennehoughton
Fave magazine: Oprah Magazine and Real Simple
Fave book: Never Eat Alone by the author Keith Ferrazzi. It is a great read on how important it is to build real relationships and friendships. I have it in hard copy and Audible!
Fave song: Lovely Day by Bill Withers— this song just makes me feel good!
Latest Netflix binge: The Home Edit— truly an obsession especially now
Fave artist: Alicia Keys