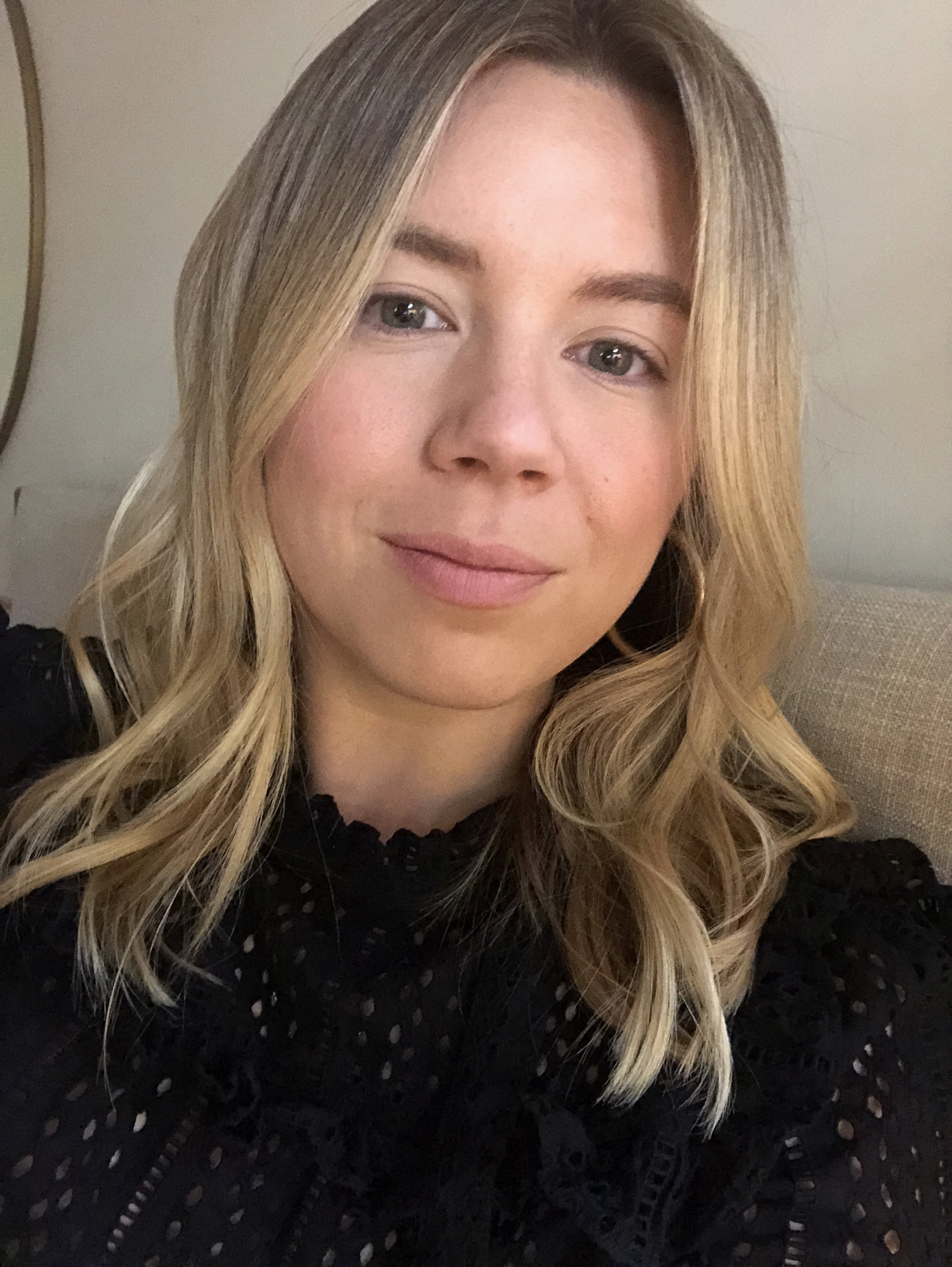 Name: Ashley Hanna
Family: Dave (father), Jodi (mother) and Jordan (younger sister)
Hometown: Newport News, VA
Current town: Los Angeles, CA
What years at UGA: 2008 – 2012
School/Degree: Grady School of Journalism, BA Mass Media Arts, Music Business Certificate
Could you please describe your career? I'm a television writer and producer.
What was your biggest take away from UGA? I think the biggest takeaway for me was that there was so much more out in the world to be discovered. UGA opened my eyes to a lot of experiences and opportunities I never imagined, and I discovered talents within myself I didn't even know I had. It was a wonderful journey of self discovery and stoked my curiosity about the world around me and my role in it.
What was your favorite class at UGA? My favorite class was anything in the music business department with DB, Tom and Ansley. There was never a dull moment and they gave us such great access to people that could talk about their real life experiences in the music industry. Those classes made me feel like anything was possible, and they were just plain fun.
What is your favorite part about your career? I think my favorite part is getting to tell all kinds of different stories that mean something to me and hopefully to other people. I've had so many incredible experiences, and I'm lucky enough to pick and choose the projects and shows I want to be a part of these days. On Chelsea Handler's Netflix series Chelsea, I got to live at the intersection of pop culture and politics and create content I felt could activate people and ignite real change. I was able to explore my love of food and my creativity developing culinary challenges on Top Chef. I traveled the country with Reese Witherspoon for her first-ever docuseries highlighting incredible women, their unique perspectives and their day-to-day life. When you're sitting in Dolly Parton's living room watching her play the guitar and sing a duet with Reese, you have to pinch yourself just a little. I never know what's going to come next and that's what makes things exciting.
What are some of your hobbies? I love to cook and explore the food scene in LA with my friends. I read a ton and I'm podcast-obsessed. I spin as much as possible and love to be outside, whether it's hiking or exploring the neighborhood.
What is your favorite restaurant in Athens and what do you like to eat there? Last Resort, always. The enchiladas were my lunch go-to and the rockville pasta was my all-time favorite. Also, caramel cake because of course. They've changed the menu a bit since I left, but they made the OG rockville for me the last time I was in town, and I was the happiest.
Were you involved in Greek Life at UGA? If so, what was your favorite part about it? I was a Chi O. Coming from out of state to a huge school, it was a great way to meet people. And it definitely made the transition to college a little bit easier because it gave me a built-in support system right away. Most importantly, it's how I met so many of my best friends, and we have so many great memories together because of it.
What did you do on a typical gameday in Athens? A typical gameday involved tailgating with friends before seeing how long we could stand the heat in the Sanford Stadium. If we couldn't beat it, we'd head downtown to finish the game and (hopefully) celebrate another win.
How has the transition from college life to the business world been? I started working in LA about 11 days after I graduated from Georgia, so it was a really quick transition, but it wasn't as hard as I would have thought. I felt ready for the next chapter of my life, and I dove in headfirst. I think the hardest part of it all was just saying goodbye to the little life I'd created and loved so much in Athens— the people, places and things that made my time there so special.
Who would you consider your hero? My parents because they're superhuman and women who are not afraid to speak their minds. The women who continue to stand up for what they believe in and those who are working to create a better future for the women who will come after them are true heroes.
To view the rest of my summer series, click the links below!
https://bulldawgillustrated.com/oh-the-places-theyll-go-former-intern-carrie-west/(opens in a new tab)
https://bulldawgillustrated.com/bulldawgs-in-business-chase-lawrence-of-college-town-properties/(opens in a new tab)
https://bulldawgillustrated.com/oh-the-places-theyll-go-former-intern-hannah-tosch/(opens in a new tab)
https://bulldawgillustrated.com/bulldawgs-in-business-connie-popwell-of-pure-barre/(opens in a new tab)
https://bulldawgillustrated.com/bulldawgs-in-business-chase-hopkins-of-plantation-dentist-associates/(opens in a new tab)