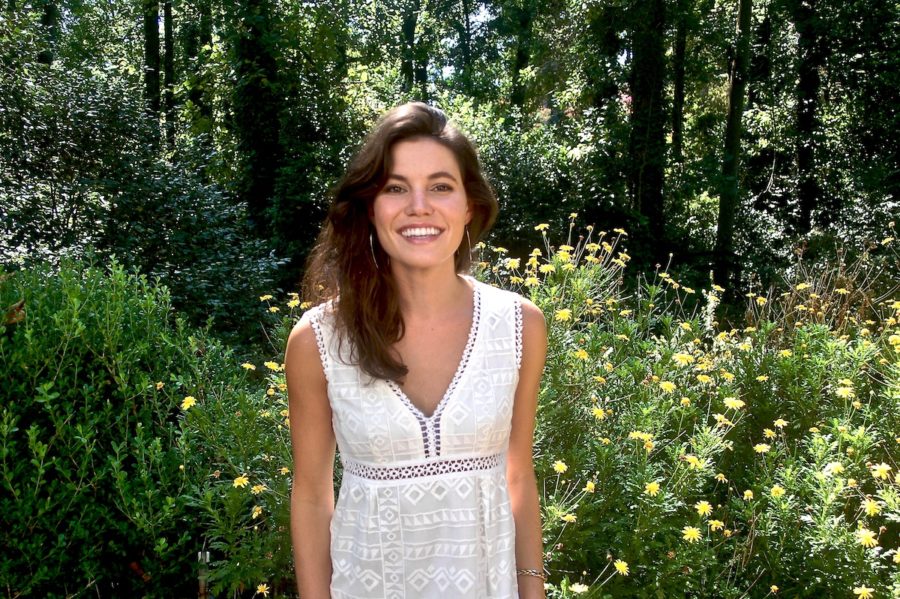 Name: Frances Plunkett
Family: Parents: Jim (BBA Finance '84, JD '87) and Mary Anne (BBA Real Estate '84); Sisters: Mary Rob and Anna (BBA Marketing '19; MSBA Business Analytics '20)
Hometown: Augusta, Georgia
Current City: soon to be Atlanta, Georgia
What years at UGA: 2012-2016 (Undergrad), 2017-2020 (Law School)
School/Degree: Grady College/BAJ Public Relations, Franklin College/BA History; UGA School of Law/JD.
Could you please describe your career? In a word, beginning. After finishing my undergraduate degrees in 2016, I moved from the Journalism Building to the Law School for three more years in Athens. I graduated from Georgia Law this past May and will begin practicing transactional law in Atlanta later this fall. I'll be joining Smith, Gambrell & Russell as an associate of the Bond & Public Finance Practice as well as the Corporate Practice.
What was your biggest take away from UGA? New experiences and new people are invaluable, but that doesn't mean home, family, and some traditions aren't just as important.
What was your favorite class at UGA? Dr. Smalley and Dr. Van Irsels' Horticulture 3900. As part of UGA's Art & Garden study abroad, the class spent three weeks or so making our way from Italy to Ireland with visits to ruins, gardens, and estates from the time of ancient Romans to modern Brits. The collective experience was eye-opening and left me with a true passion for travel.
What is your favorite part about your career? In law school, I spent my days reading, writing, and discussing complicated, often abstract issues. Practicing law encompasses much of the same. Unlike the study of law, however, its practice is not an academic exercise— it's meant to meet the needs of people who have real goals, problems, and concerns. So, while I already miss those North Campus views from the Law School Library, I can't wait to use my love for reading, writing and those complicated issues in actual service of my community and its members.
What are some of your hobbies? I'm a fair-weather runner and sports spectator, but almost always up for trying a new restaurant, reading a good book, or catching a last-minute concert!
What is your favorite restaurant in Athens and what do you like to eat
there? Tough. Currently, Maepole. I think of it as a build-your-own Power Lunch from the National. Any combo of mine at the moment would have to include their sweet potatoes, any end-of-summer veggies and shredded pork.
Were you involved in Greek Life at UGA? If so, what was your favorite
part about it? I was a Kappa Kappa Gamma. My favorite time in Kappa has to be the year my pledge class lived in the house. Madness but so much fun.
What did you do on a typical gameday in Athens? One of, if not the best part of, law school was three extra years of Saturdays in Athens! Even as gamedays transitioned from fraternity to law school tailgates, rushing to get out of my house in Five Points to see all the family and friends in town before kickoff (while also trying to squeeze in a drink at Rooftop) remained a constant.
How has the transition from college life to the business world been? Check back in 6–8 months or so!
Who would you consider your hero? Mary Anne Plunkett. Both of my parents have been incredible examples all my life, but the older I get the more I wonder at my mother's enduring–and simultaneous–commitment to her family, friends, community and career. I truly don't know how she did (and continues to do) it all.