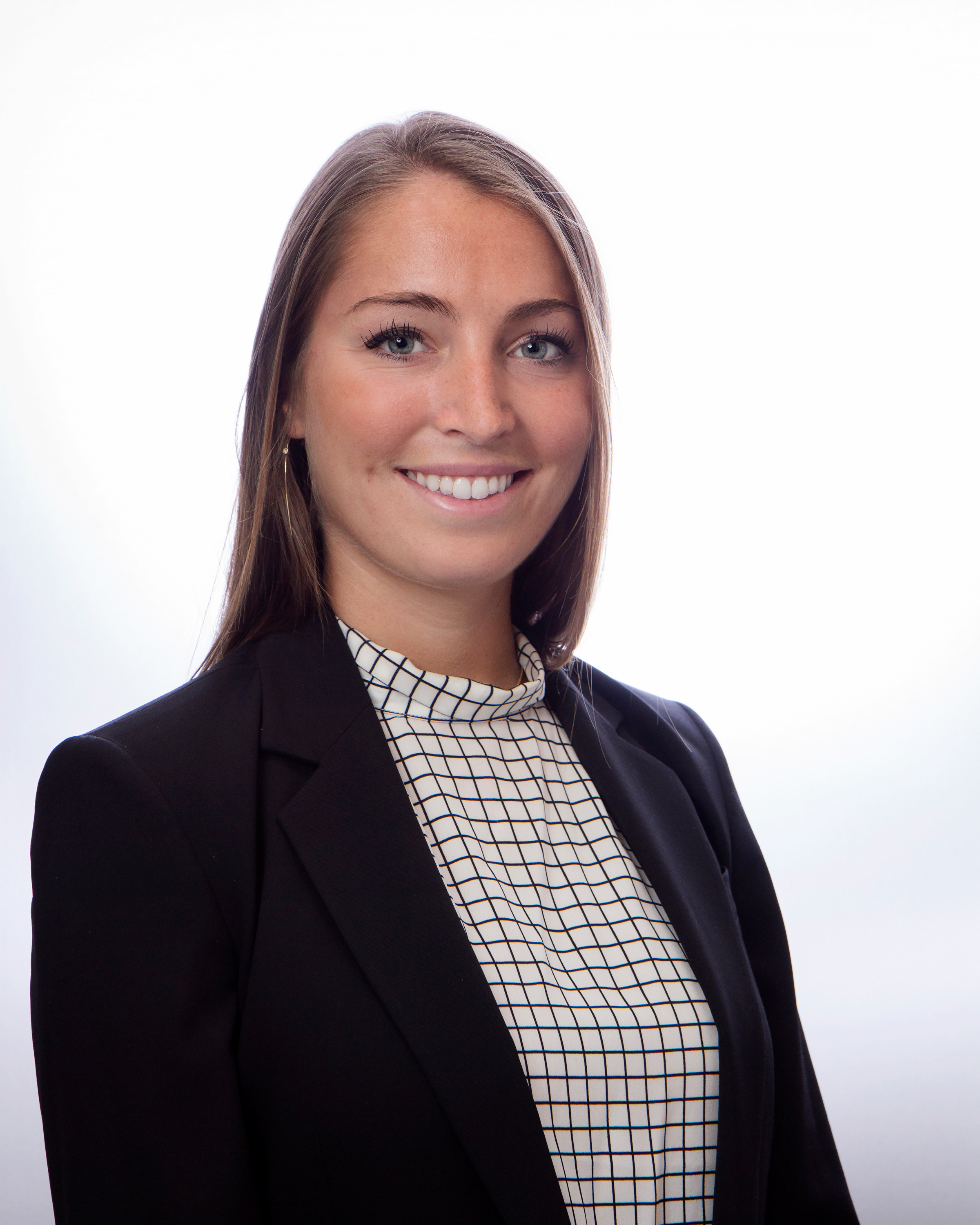 Name: Hannah Tosch
Family: Paula and Paschall Tosch, twin brother Will
Hometown: Houston, TX
Current town: Houston, TX
What years at UGA: 2012-2016
School/Degree: Grady College of Journalism and Mass Communication; Degree in Public Relations
Could you please describe your career? I began working in the Houston office of Colliers International, a commercial real estate firm, a week after graduating from University of Georgia. I remember being on a post-graduation beach trip with all my best friends when I got the call from Colliers that I got the job! I started in their marketing department (shout out to Grady for the help there!) and worked hard to learn the ropes of commercial real estate brokerage the following two years. In January 2019, I officially became a broker, focusing mainly on retail tenant representation, and I also do some buyer acquisition work and landlord representation as well. 
What was your biggest take away from UGA? I was very eager to get out of Texas and do something different upon graduating high school, and I am so glad I did. I fell in love with the town, the people and the school the moment I arrived. UGA was a huge school that still somehow felt small, and Athens has a charm like no other city I have ever visited. Now that I am back in Texas, I am so grateful for the experience I was lucky enough to have at UGA and will always cherish this special chapter in my life.  
What was your favorite class at UGA? My favorite class at UGA was probably landscape architecture, which is what initially drew me to this class. The class allowed me to explore my creative side, and I remember always looking forward to it. Being in real estate, I have seen how landscape plays an influential role for how the community receives a structure and its surroundings, and I love seeing what I learned in this class come into play at my daily job.  
What is your favorite part about your career? My favorite part about my career is the new outlook and appreciation I have for my city. After growing up in Houston, I thought I knew the city well.  However, moving back after college and entering the world of real estate has allowed me to see my beloved city in an entirely new light, and I am getting to know Houston beyond the bubble I grew up in. From attending a conference to learn about an upcoming, gentrifying part of town, to working with local chefs with 4th generation family recipes from various parts of the world, I am constantly being inspired by the people, the innovation and the authenticity of Houston. I have been privileged to meet people who have shared their past experiences, passions and professional aspirations with me, and I take incredible pride in plugging them in to opportunities that align with the dreams they have for their businesses. 
What are some of your hobbies? Trying new restaurants, cooking, running, traveling and spending time with friends and family.
What is your favorite restaurant in Athens and what do you like to eat there? Last Resort Grill is my all-time favorite – their southwestern grazer salad and black bean soup were always my go-to order. Closely followed by Taqueria del Sol where many Saturday mornings were spent over my 4 years! 
Were you involved in Greek Life at UGA? If so, what was your favorite part about it? Yes, I was a member of Kappa Kappa Gamma sorority. The friends I have made through KKG are some of the most special people in my life and are unlike any other group of girls I know.  Going to college and being from out-of-state, I was a little nervous about making friends and worried that everyone would somehow already be friends with each other. At bid day I found out that my pledge class actually had more out of state girls than in-state ones, something that I'm sure cannot be common at a big state school. Now that we have graduated, my friends and I are spread out all across the country. Even though we aren't all together in Athens anymore, we have a group text that is constantly buzzing and have made an effort to do at least one reunion a year where we laugh until we are in tears, and it's like nothing has changed. If it hadn't been for KKG, I would have never met my best friends, who are the reasons I had such an amazing experience at UGA. Joining KKG was easily one of the best decisions I made in college. 
What did you do on a typical gameday in Athens? Gameday started for our house around 9 am when one of my roommates, who tutored Sony Michel at the time, would blast his song "FlyGuy2Stackz" on the surround sound entirely too early for a Saturday morning. After this wake-up call, it was impossible not to be fired up for the day. After this, we usually started the day at Taqueria del Sol and then headed to a fraternity tailgate before the game. It is safe to say our game days usually started early and ended late…
How has the transition from college life to the business world been? The transition was definitely harder than I thought. I went to living with 9 of my best friends to moving in with my parents, talk about a lifestyle adjustment. The working world is the first time in our lives that we don't have our clear path laid out for us– we are no longer following a curriculum only to move on to the same thing but a new year. It is up to us to determine which way we want our path to go, both professionally and personally, and that can be hard at times. That being said, UGA left me about as prepared as I could be to take on this new phase of life. 
To view the rest of my summer series, click the links below!
https://bulldawgillustrated.com/oh-the-places-theyll-go-former-intern-carrie-west/(opens in a new tab)
https://bulldawgillustrated.com/bulldawgs-in-business-chase-lawrence-of-college-town-properties/(opens in a new tab)