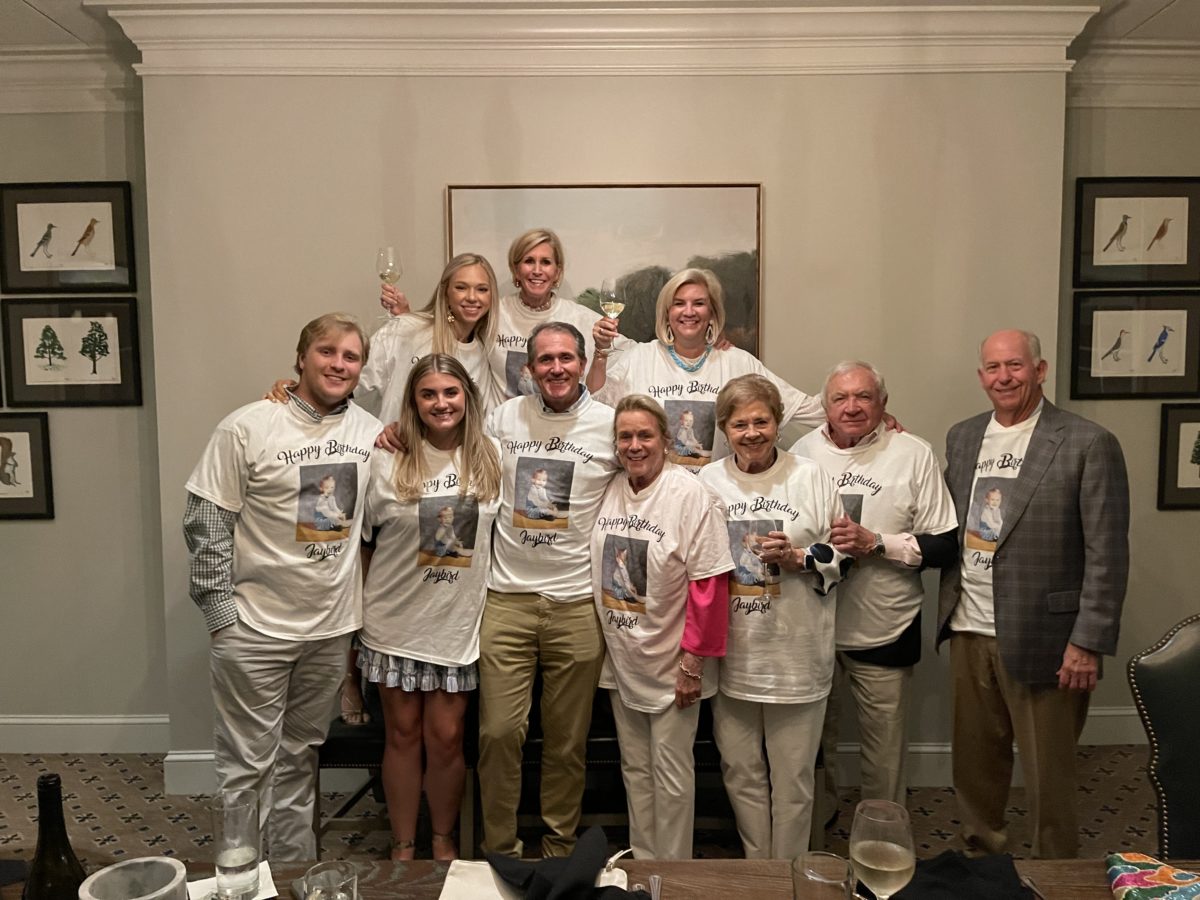 Family: Doree, my wife 1993 UGA grad Lamar Dodd School of Art; Taylor- son 22-years-old UGA; Liza- daughter 19-years- old Ole Miss; and my most favorite child, who is always glad to see me, doesn't ask for money, or talk back- Mollie-8 years old- Cavapoo
Hometown: Athens, Georgia
Current Town: Athens, Georgia
What Years at UGA: 1988-1993, enjoyed a fith fall
School/Degree: Terry College of Business BBA Risk Management
Profession: Commercial Real Estate- Boswell Group
Accolades: Father of two great children, married way above my head, little brother of infamous Beth Boswell.
What life lessons did you learn while at UGA?
Three most important lessons are: 1. Attending class is 90% of college success; 2. My SAE friendships were going to be for a lifetime; 3. "It's hard to 'soar with the eagles when you hoot with the owls."
What professor did you most admire?
Dr Carl Vipperman, my history professor, made a class of 300 enjoyable and entertaining and Dr Rob Hoyt, the head of Risk Management/Insurance, who was kind enough to let me graduate.
What do you consider your greatest achievement?
My family and living with Stage IV Colon Cancer for over a year, learning to live life to the fullest every day.
Which historical figure do you most identify with?
Jim Valvano. I still love to watch his acceptance speech at the Espy's and get emotional watching it. I love his idea of a full day, one that you can laugh in, one that you can think, and one that your emotions can bring you to tears.
Who are your heroes in real life?
My parents, Jamie and Tuter Boswell. They are my biggest supporters. I've gotten to work with my father for the last 20 years and have also played countless rounds of golf around the world with him. My mother is the sweetest and most caring person and would do anything for you. Also have to mention Dr Petros Nikolinakos, my Oncologist at UCBC in Athens, who continues to strive for the best outcome for me and all of his patients.
Quote to live by:
"This is the day the Lord has made, We will rejoice and be glad in it" Psalm 118:24
What is your idea of perfect happiness?
To me, PERFECT HAPPINESS equals a world without cancer but THE perfect DAY would be morning golf, followed by drinks with family and friends, and ending the day with a Georgia Football National Championship. Is that too much to ask!?
What is your most marked characteric?
This past year it has been making the BEST of each day. I feel I've always been approachable and a good friend to all.
What do you most value in your friends?
Hard work, loyalty, and a capacity to laugh at yourself
If you could change one thing about yourself, what would it be?
Looking at a cup 1/2 full, rather than 1/2 empty, and being more patient.
Who are your favorite writers?
Sir Thomas Carlyle who wrote Sartor Resartus which taught me the most important duty is the one that lies nearest.
Fave social media and who to follow?
Twitter. @clubproguy is hilarious and I love keeping up with all my PGA DAWG players. @k_kisner, @chris_kirk_, @hud_swofford, @k_m_mitchell