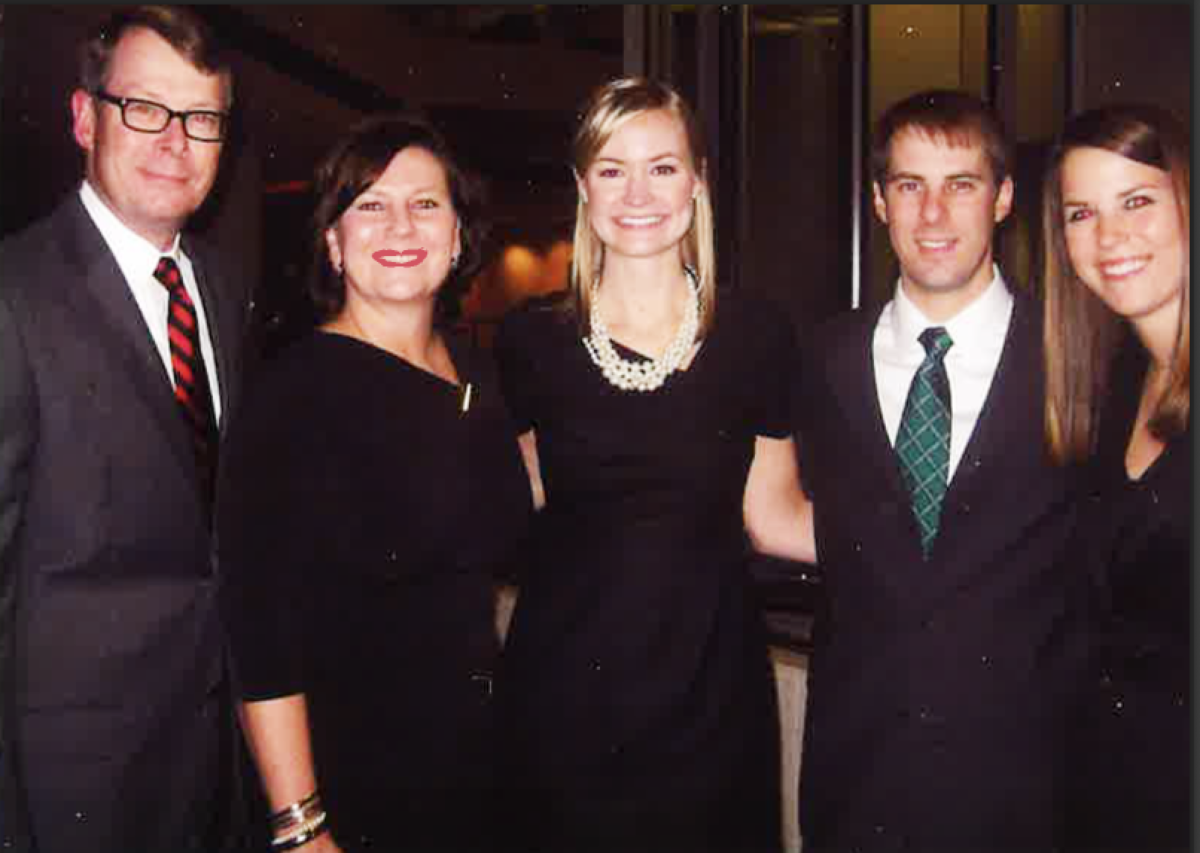 Name: Tommy Bryan
Family: Wife, Patsy (UGA BS Consumer Economics 1979); son, Thomas (BS UGA Biology 2008, DMD MCG 2015); daughter, Maggie (PharmD UGA 2012); Daughter-in-law, Claire Dilworth Bryan (BBA 2007 in Risk Management)
Hometown: St. Simons Island, Georgia
What Years at UGA: 1975-1980
School/Degree: graduated with a BS in Pharmacy.
Profession: St. Simons Drug Co.
Accolades: Shot a limit of ducks in five states last year and didn't have divorce proceedings!
What life lessons did you learn while at UGA?
Doing laundry, ironing and cooking- contributing factors to being married for 42 years!
What professor did you most admire?
George Francisco-he led our pharmacy externship program and showed hard work and professionalism could be fun!
What do you consider your greatest achievement?
Running a successful business while maintaining a successful marriage for 42 years while raising two busy children.
Which historical figure do you most identify with?
Bobby Jones, a true altruistic and southern gentleman, who could really golf his ball!
Who are your heroes in real life?
My parents, they managed to raise four children that all graduated from UGA and instilled in us values and hard work, nothing is given to you.
Quote to live by:
Do unto to others as you would have them do unto you …Matthew 7:12
What is your idea of perfect happiness?
Watch the sunrise out of a duck blind and shoot a limit of ducks, then, eat brunch and get in 18 holes before watching a 7:30 UGA game where we wear out another opponent.
What is your most marked characteristic?
A sense of humor.
What do you most value in your friends?
My good friends will bail me out of jail but my best friends will be sitting in jail next to me saying "damn, that was fun."
If you could change one thing about yourself, what would it be?
I would change my golf swing to look like DLIII and putt like Ben Crenshaw.
Who are your favorite writers?
Ferrol Sams offers a humorous look at life in rural Georgia back in the day. Thomas Carlyle, his works were life changing. Goethe – "There is nothing more frightful than ignorance in action."
Fave social media and who to follow?
I don't do social media, leave that for the wife and kids.