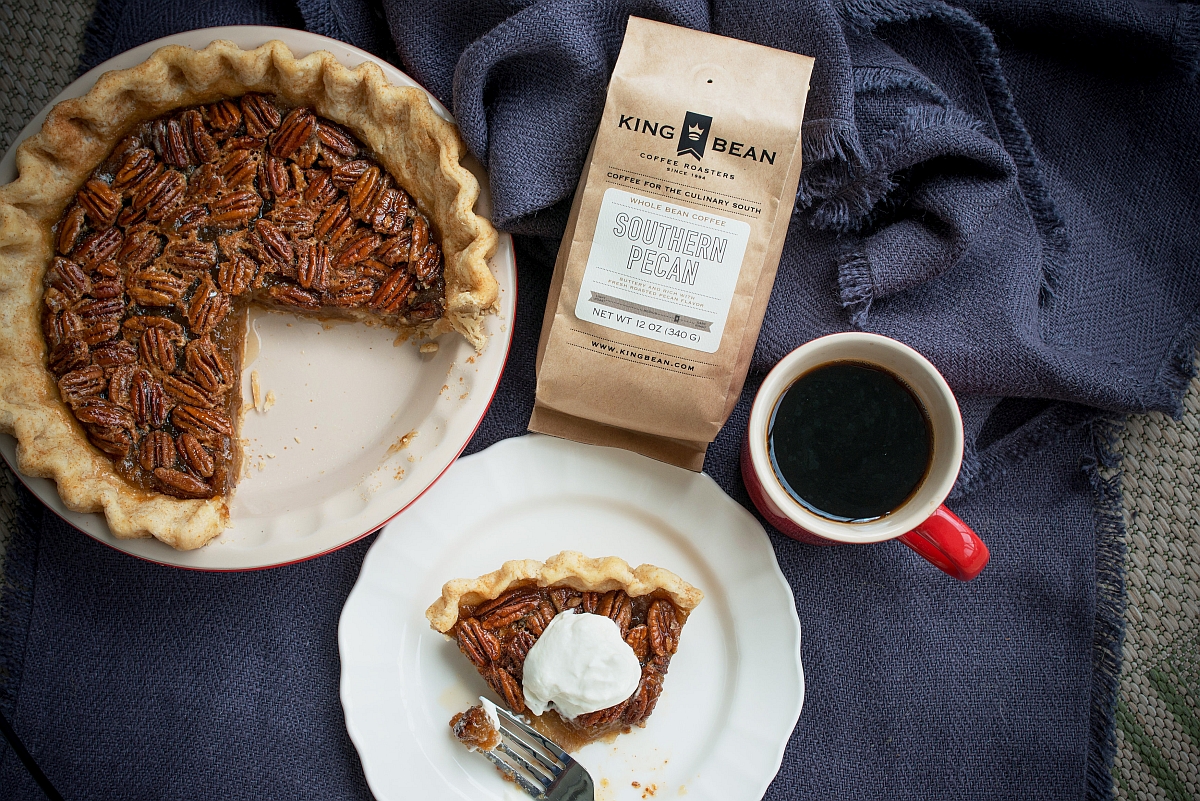 The folks at King Bean Coffee Roasters and Schermer Pecans would like to share a tasty treat with you for the Thanksgiving holiday, but this Coffee Pecan Pie is so good, we won't tell if you serve it year round!
INGREDIENTS:
One 9-inch pie crust
1 cup granulated sugar
1/2 cup brown sugar
1/2 cup light corn syrup
3 eggs, slightly beaten
1 tablespoon King Bean Coffee brewed coffee, cooled
1 teaspoon vanilla
2 cups Schermer pecan halves
PREPARATION:
1. Preheat oven to 350 degrees.
2. Roll out the dough, and gently lay into a 9-inch pie dish. Trim edges, and crimp as desired.
3. Whisk together the granulated sugar, brown sugar, corn syrup, eggs, coffee, and vanilla in a large bowl to combine.
4. Sprinkle pecan halves in bottom of pie dish, and carefully pour filling over pecans (they will rise to the top as the pie bakes).
5. Place pie in preheated oven, and bake for about 45¬50 minutes, until filling is set. Remove from oven and cool completely.
Makes one 9-inch pie