Every year The University of Georgia has thousands of graduates that move on and accomplish anything they put their minds to. Graduation season is typically filled with traditions and time spent celebrating with friends and family. Unfortunately, this year's graduation looks a little different but the graduates fell nowhere short of their accomplishments and goals. As they look back on their time spent in the Classic City, these outstanding seniors have and will do great things with their degrees from UGA. Lets celebrate all their hard work from the past four years!
Enjoy this spotlight on new alumni.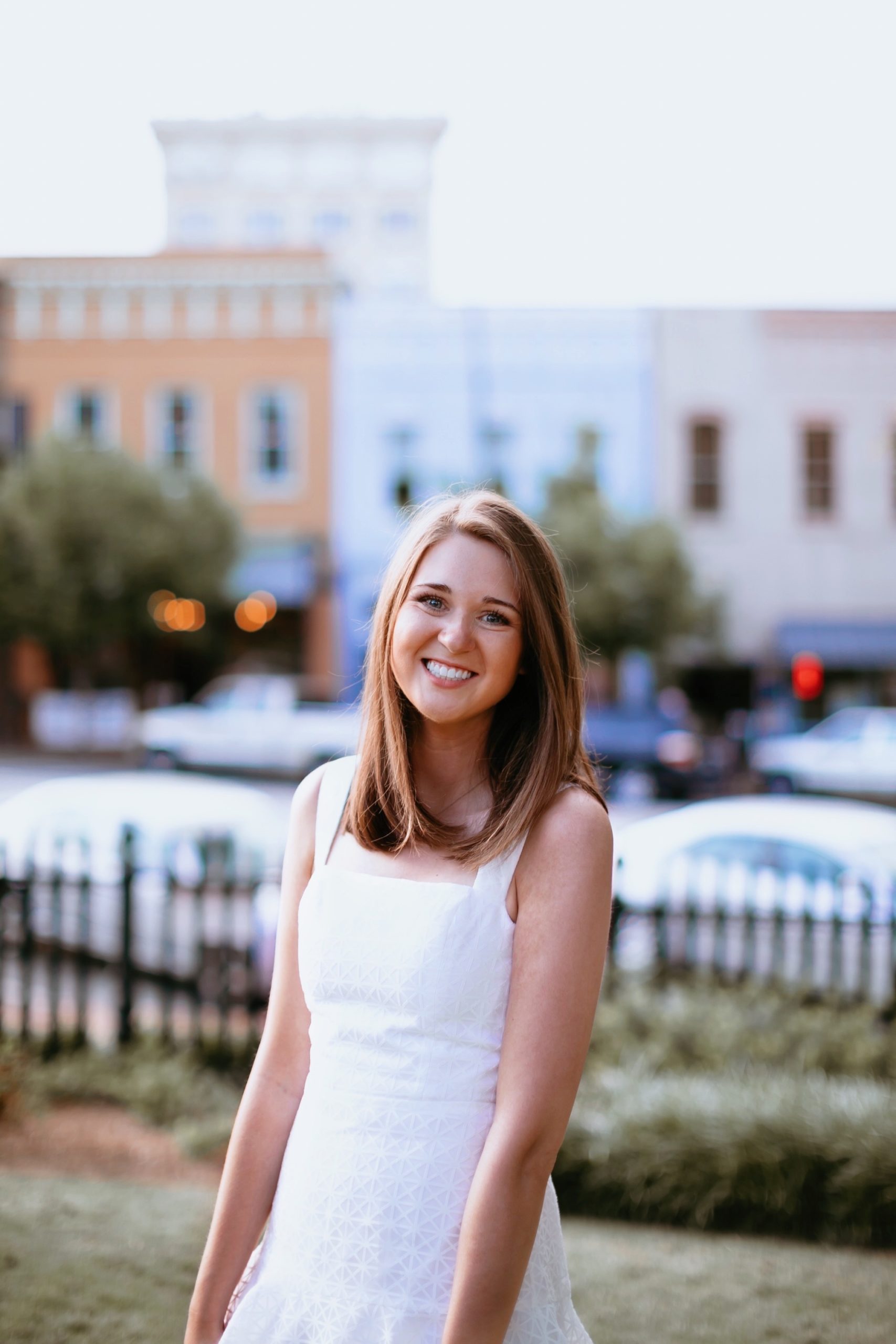 Rachel Byers
Home town: Loganville, Georgia
School: School of Public and International Affairs
Degree: Bachelors of Arts in Political Science
Next step: University of Georgia School of Law
Next town: Athens, Georgia
What was the most rewarding part of being the Student Government Association (SGA) President? Coming to college from a small town, I couldn't have felt more lost stepping foot onto this big campus. I didn't know how I could make an impact here, let alone make this place feel like home. To my surprise, within my first few months at UGA, my fears were put to rest, and this big campus began to feel a lot smaller. However, this is not the case for every student. Many students feel unequipped with the tools to succeed at UGA and lack a sense of community in Athens. My passion for advocacy led me to use the role of SGA president as a platform to listen to the stories of students, address their concerns, and see real change happen.
My reason for running for president was simple. I wanted to make UGA home for every student. I was blessed to quickly make this place my home, yet I recognized no matter how great this place may be, every student does not feel the same way. As a problem solver, nothing excites me more than finding a solution to a problem and seeing that solution to fruition. Therefore, making every student feel known and seen at UGA has become my personal goal in college. No matter how mundane an improvement may be – whether in regard to bus routes, safety improvements, or even meal plans – SGA gives members the opportunity to make students' voices heard. Seeing the fruits of our labor and the positive impact of our hard work in the lives of students is easily the most rewarding part of serving as SGA president. Advocating for others has provided such a sense of meaning and value to my time at UGA, which is why representing the over 38,000 students of the University of Georgia as their student body president has been the greatest honor of my life.
How did membership in the Gamma Pi Chapter of Zeta support your growth in college? My transition to college would not have been as smooth, and my freshman year certainly would not have been as joyful had it not been for Zeta. Joining a sorority provided community and the opportunity to find my place on such a large campus. One of the greatest blessings Zeta brought me was mentors in older girls who provided guidance, encouragement, and wisdom that I so greatly needed and cherished throughout college. From struggling to balance school, extracurriculars, and a social life to working to grow in my relationship with the Lord, I found the kindest and wisest group of girls for support.
Our chapter is full of passionate young women who are involved on campus and throughout the Athens community. I'm thankful for their guidance and example that allowed me to similarly invest my time on campus through a number of student organizations. One of my favorite Zeta memories was seeing the whole chapter rally behind me when I ran for student body president. That type of unwavering support was a constant blessing throughout my campaign. One day after an interview on WUOG, a student-run college radio station, another student walked up to me in Tate and asked, "Are you the Zeta Empower girl?" (Empower was the name of my ticket for the SGA executive office.) This student's question was a testament to the support I had within my chapter in that students began to know our ticket by the support it had from Zeta. I will forever be thankful for the encouragement from Zeta because it enabled me to have the confidence I needed to achieve this goal and truly believe that I was capable of leading our campus.
What is one of your favorite college memories? While there are too many great memories to count during college, the best ones all seem to involve Georgia football. My appreciation for Georgia football certainly grew during my year as SGA president. Representing the interests of 38,000 diverse student opinions can be a tall order at times. Therefore, a common denominator such as Georgia football that can unite the most different of people to rally behind one goal is a remarkable thing. Like many other Bulldog fans, the Notre Dame game was possibly one of the greatest days of my life. The game certainly lived up to the hype, and I still get chills thinking about the red lights and the 8 p.m. kick-off. Getting ready for game days with my roommates, watching the never-ending line of Georgia fans drive into town from the front porch of our Five Points home, and cheering on the Dawgs together will always be some of my most cherished memories during college. 
Another memorable game was the Georgia-Florida game this past season. Unbeknownst to me, one of the responsibilities of an SGA executive officer is to ensure the Okefenokee Oar is brought to Jacksonville, is kept safe during the game, and goes home with the winning team. Taking care of a 10-foot long oar during a huge SEC rivalry game made for quite a memorable game-day experience. I will never forget going backstage on SEC Nation with the Oar, lugging it all across Jacksonville with my UGA and UF SGA peers, and wrapping and unwrapping the Oar in bubble wrap as it traveled to and from Jacksonville. However, the most unforgettable part of the day was bringing the Oar onto the boat of former U.S. Olympic swim coach and longtime UGA swim coach, Jack Bauerle. Coach Bauerle graciously welcomed us onto his boat and took pictures with all of us students holding the Oar. Of course, the Dawgs took care of business, and the Oar was brought back to Athens once again!
What is the best piece of advice would you give an incoming freshman? One of the greatest lessons I've learned at UGA is the importance of stepping outside of your comfort zone. UGA has helped foster a habit within me of challenging myself to do hard things, even if the result ends in a "no." This lesson was one of the hardest to learn, yet has led to the greatest amount of growth in my life. Therefore, don't let the fear of failure prevent you from trying something new and challenging yourself! Even if the answer is "no," you'll be wiser and stronger because of it! Also, as equally important as it is to step out of your comfort zone, give yourself some grace! As wonderful and exciting college is, it certainly is a transition. For some, that transition happens quickly, but for others, it takes a bit more time. Adjusting to dorm life, the rigor of college classes, and a completely new town can be a lot to handle. Know that there are resources on campus, involvement opportunities, and students and staff members ready to help you through this adjustment and that there is a place for you at UGA!
What type of law do you plan on studying at UGA School of Law? I have no idea! I'm leaning towards business law, but I'm keeping my options open as I enter law school. I've always been interested in public policy, specifically higher education and rural economic development, so I hope to find a way to pursue those interests later in my career as well.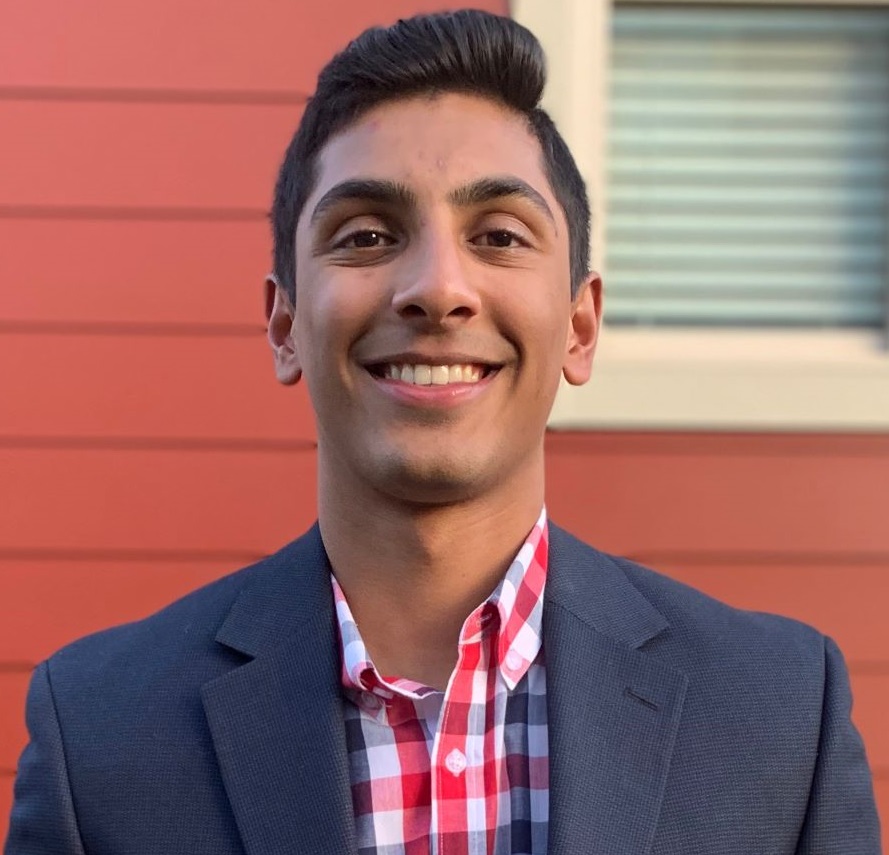 Nikhil Katti
Home town: Johns Creek, Georgia
School: Terry College of Business
Degree: Management Information Systems & Finance
Next step: Forensic & Integrity Services Consultant at Ernst & Young
Next town: Atlanta, Georgia
Now that you have graduated, what are your plans? Starting in August, I will be making a move to Midtown Atlanta where I will begin my career as a Forensic & Integrity Services Consultant for EY. At EY, I will be involved in work where I will use skills garnered through my time at UGA to provide forensic data analytic support as well as digital incident response. While living in Atlanta, I am excited to make the most out of my time as a young professional and will hope to pursue an MBA after gaining a few years of work experience.
What campus activities were you involved in? The single biggest contribution to my professional and academic growth while in school was my involvement in the Management Information Systems department. This included serving as a teaching assistant for the intro MIS course for two years as well as being a member of the Society for Management Information Systems.
Who are your heroes? Former President Barack Obama is a strong role model in my life. Aside from the politics, his strong moral character and unparalleled charisma are traits that I aspire to mirror in my everyday life.
What professor did you most admire? I have nothing but great things to say about every professor that I had the pleasure of being in class with. Dr. Lee Cohen, who no longer lectures here, is one that especially stands out, as he was kind, incredibly intelligent and made the material engaging.
Describe your most rewarding college experience? Living in Creswell Hall my freshman year is something I'm incredibly thankful for and provided many of my fondest memories. I went on to live with the people I met in my hall for the rest of my time in school.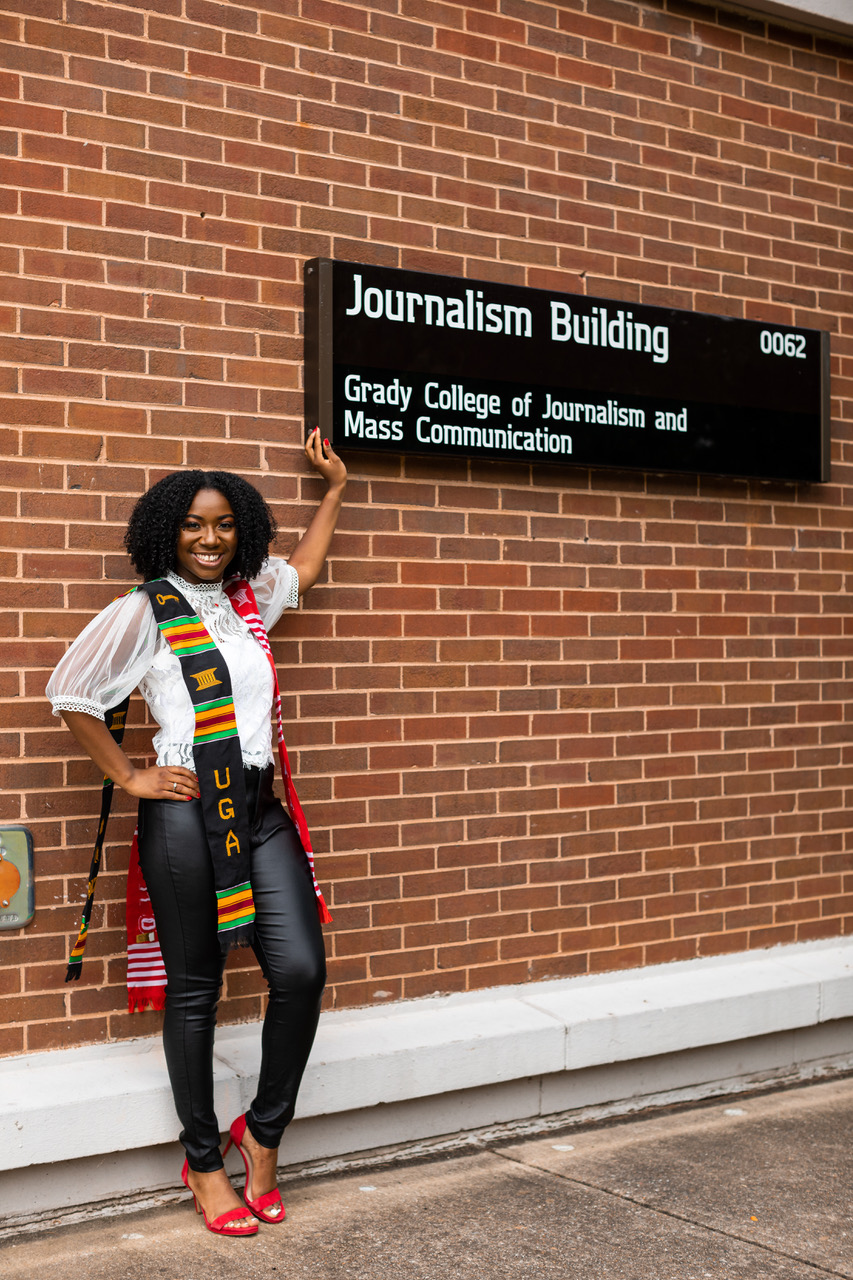 Jayda Hill
Home town: Ellenwood, GA
School: Grady School of Journalism and Mass Communication
Degree: BA in Advertising
Next step: Masters of Science in Marketing at Georgia State
Next town: Hopefully New York or Chicago Summer 2021
Now that you have graduated, what are your plans? I originally was planning to be a Multicultural Advertising Intern Program (MAIP) intern for Omnicom Media Group (OMD) as a Media Buying and Planning Intern in New York. However, COVID caused my internship to become canceled and a lot of advertising agencies are in major hiring freezes. I decided to change my plans and pursue my masters much earlier than I planned. I'll be attending Georgia State in the Fall to receive my Masters of Science in Marketing and continue to network with people within the advertising industry. I am planning to make my move out of the state of Georgia to either New York or Chicago once my program is over.
What campus activities were you involved in? I was involved in a lot but the majority of my activities were through Grady College of Journalism and Mass Communications. I founded an organization called Women in Media back at the end of my sophomore year. I was President for two years. I was a part of UGA's Ad Club and served as a Fetch Strategist for Talking Dog Agency. I am a Fall 19 initiate of the Zeta Psi Chapter of Delta Sigma Theta Sorority, Incorporated. I served as the Leadership Development Coordinator for AdPR Connection 2019. I also participated in the Wesley Foundation.
What professor did you most admire? I admire Dr. Karen King the most. She has been a true ally to "Black, Indigenous, People of Color" (BIPOC) students within Grady. She let us know about different opportunities and be that advocate for us. I had her twice as a teacher (study abroad and campaigns class). She has been a great resource when it comes to navigating the industry as well. I have sent her many emails while in quarantine about different things and helping me figure out my next steps. Sadly, she is retiring and cried giving her my thank you speech. How emotional I got shows how much I admire her.
What is the best piece of advice would you give an incoming freshman? Do not get so much into the idea of what is considered to be successful at UGA. When you are at UGA, you easily see people in the same leadership positions (Dawg Camp, Student Alumni Council, Orientation Leaders, and Arch Society). A lot of people think to be successful at UGA you need an invite to Jerry's Annual Taco Tuesday at the Presidential House. My challenge for incoming freshmen is to define what you consider successful and be proud of what you accomplish in your four years at UGA. 
Describe your most rewarding college experience? This one is a hard one because I have so many. I say my most rewarding college experience is my time with Road Dawgs. As a Black student, I always looked for ways to give back to the next generation of black students. Road Dawgs allowed me this opportunity. I participated in Road Dawgs for my freshman, sophomore, and junior year Spring Break. I have the opportunity to visit majority minority High Schools that UGA normally does not receive a lot of applications from. During these visits, I am able to have 1 on 1 or group conversations with students to talk about my college experience and answer any questions they have about college. Questions that they may not have anybody to ask about when to take the ACT, what's FAFSA, what should they major in. I left every school knowing that I planted seeds into the students I spoke with, even if I didn't realize it while I was speaking with them.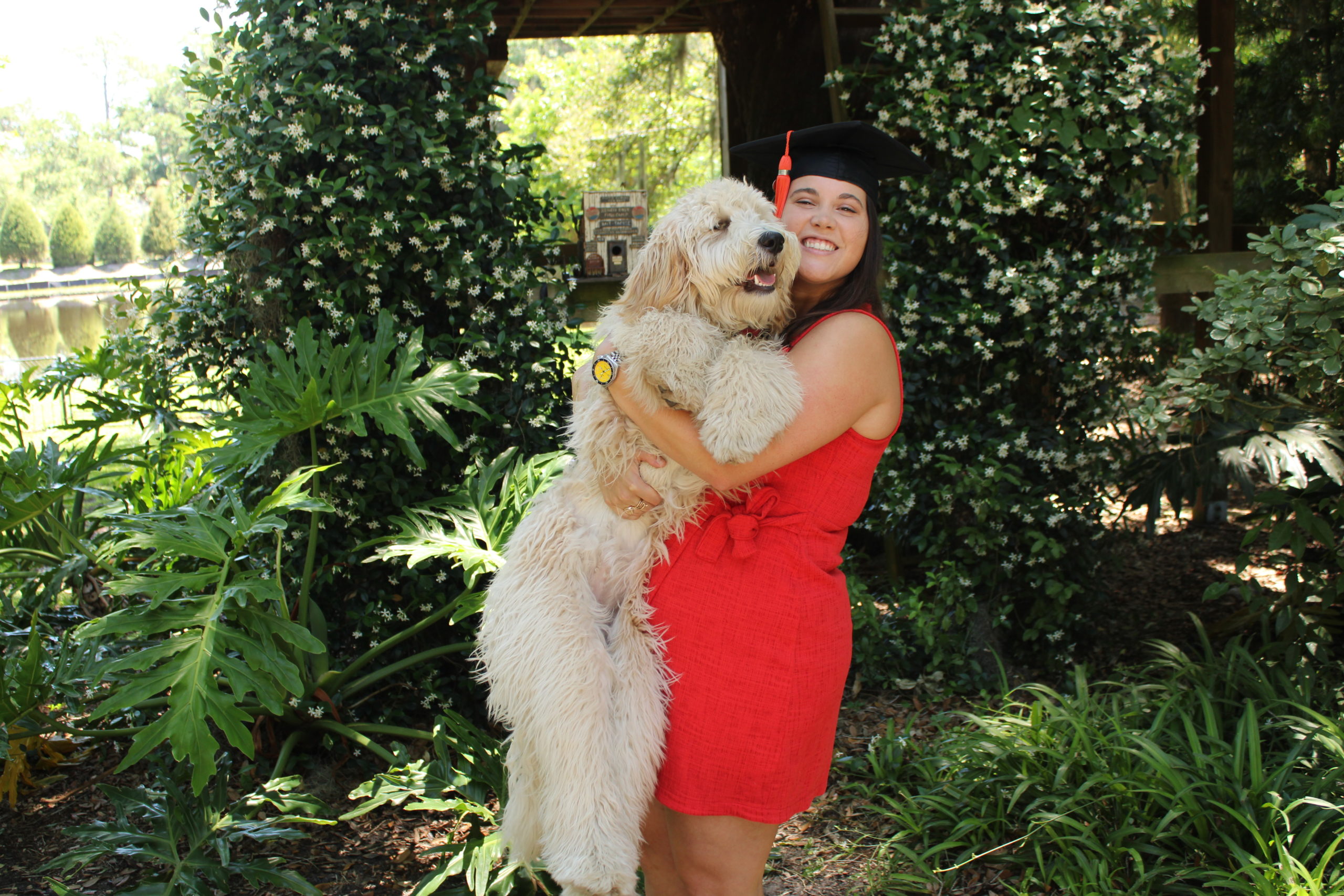 Caroline Worthy
Home town: St. Simons Island, Georgia
School: University of Georgia College of Engineering
Degree: Civil Engineering
Next step: Working with AECOM as a Structural Engineer
Next town: Savannah, Georgia
Now that you have graduated, what are your plans? Well, my sister and I just graduated at the same time (high school and college) and we had big plans to travel this summer, but then COVID came. We, like the rest of the world, are making the best of the situation spending time with the family at home. I picked up a job with Southeast Adventure for the summer as a kayak guide (come take a trip!) before I start my engineering job in August. So I'm just getting sunburnt and enjoying nature before I join the corporate world.
What type of Engineering did you study and why did you choose that? I studied Civil Engineering with a focus in sustainability. I've always liked math, science, and problem solving so engineering seemed to be the best route for me. I chose civil specifically because it made the most sense to me as it's more of the big picture aspect in engineering (bridges, roads, ports, etc). I took most of my electives in environmental and sustainability courses because I enjoy those subjects and want to eventually design environmentally sustainable projects.
Describe the most challenging engineering project you have been involved with at UGA? ANY project that Dr. Durham assigned. He was probably the toughest, but best teacher I had during my time in the College of Engineering. He would always assign semester-long group projects that required copious amounts of time to complete, but they definitely prepared me the most for my future. The toughest singular project I was involved with would have to be our Capstone Senior Design project. This was a year-long assignment where my team and I were partnered with a real company, the United States Forest Service, and we had to redesign one of their existing sites. It was challenging because we were essentially imitating being a real working engineer while trying to balance our other classes, projects, social life, and sleep. The last couple months of the project had to be conducted online (due to COVID), so it meant many many zoom calls with my team and plenty of conference calls with the Forest Service. At the end of the year, we presented our drawings and design and were happy to hear that they will be implementing our design in the near future at a site in Rabun County!
I also designed a concrete canoe (yes, it floats) for the American Society of Civil Engineers. We were supposed to take it to a conference and race against University of South Carolina, University of North Carolina, Georgia Tech, and more schools, but it was canceled due to COVID. That was probably the second most challenging, but also most fun project I was involved with while at UGA.
What are you most excited about moving to Savannah, Georgia? I'm just excited to be living downtown and walking distance from work. I can't wait to explore all of the good restaurants, stores, and coffee shops. I'm also really excited to be able to host everyone for St. Paddy's Day.
What is one of your favorite college memories? There are so many it's hard to choose. But I think the memories that make it to the top of my list are bringing all of my friends down to my house for Georgia-Florida Weekend (or Frat Beach as some may call it). It was really awesome to bring my college friends to my hometown and show them where I grew up. It was also fun to make the pilgrimage down to Jacksonville to beat Florida each year. I think Georgia- Florida Weekend memories might have a tie with living in the penthouse/attic of the Gamma Phi Beta sorority house sophomore year. We lived like royalty with former Mama's Boy Chef Evan and it was cool to live with 50+ people for a year.