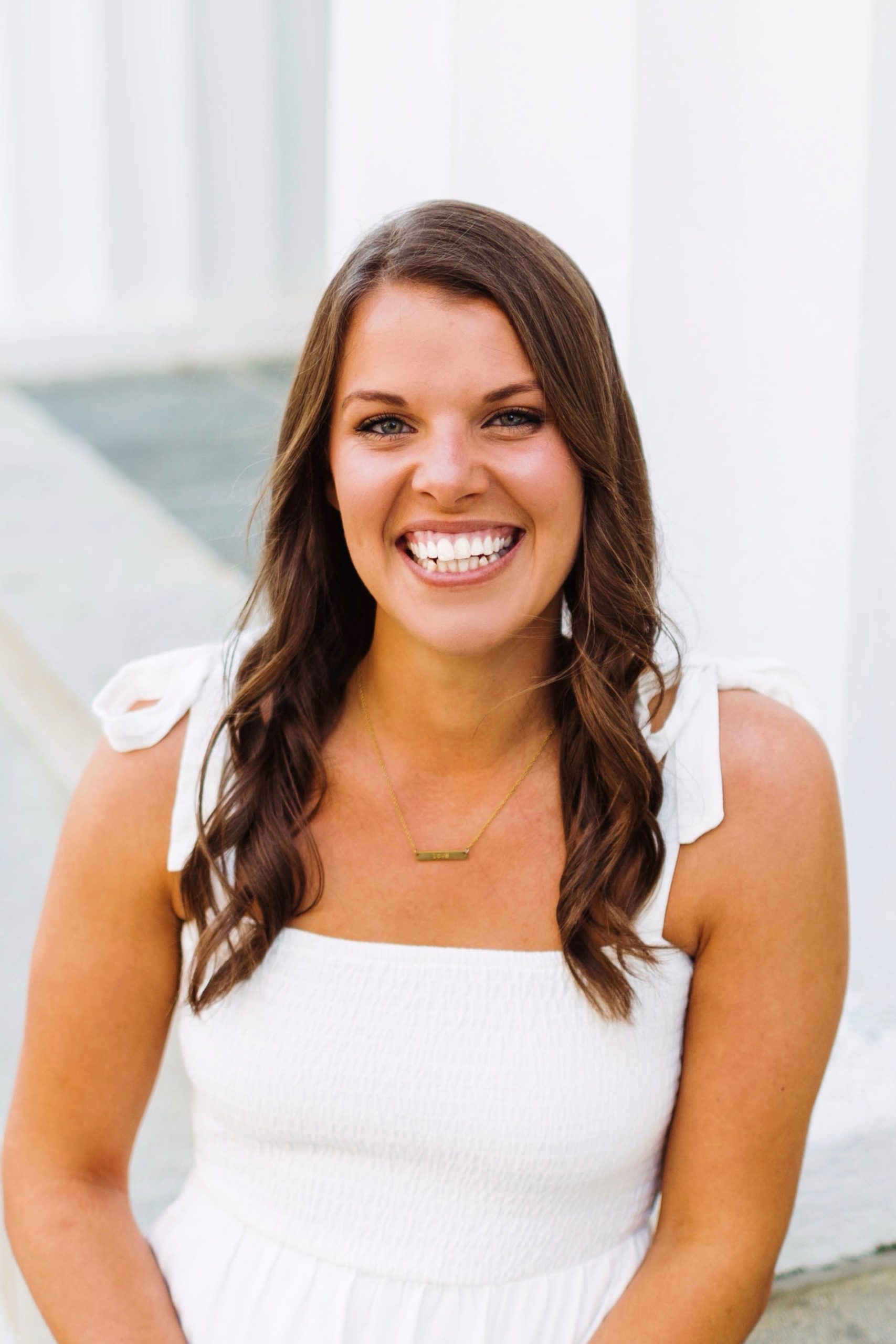 Name: Christen Leggett
Family: Daughter to Celia Waddell and Paul Leggett, and sister to Caroline, Matthew and Grace Leggett
Hometown: Houston, Texas
Current City: Atlanta, Georgia
What years at UGA: 2015-2019
School/Degree: I earned a degree in Advertising from the Grady College of Journalism and Mass Communication, as well as a certificate in Entrepreneurship from the Terry College of Business.
Could you please describe your career? After graduating from UGA, I took a job with Razorfish as a social media strategist. I'm currently working on the social team for Mercedes-Benz USA and previously worked on Michelin.
What was your biggest take away from UGA? Getting out of your comfort zone can bring some of the best rewards. I came to UGA from out of state and not knowing many people. I couldn't be more grateful that I made the decision to branch out!
Another big takeaway from my time at UGA is to invest in relationships of those around you and be present where you are because time flies, especially when you're living in Athens!
What was your favorite class at UGA? My favorite class was Advertising Message Strategy because all of our projects were very hands-on. We got to work with local small businesses to come up with advertising campaigns for them and even presented a complete rebranding proposal for a local restaurant. The hands-on projects I had throughout my advertising courses definitely helped prepare me well for future jobs.
What is your favorite part about your career? My favorite part about working in advertising is finding creative ways to bring stories to life. Working in social media specifically, things are constantly changing, so there's always a chance to participate in a cultural moment and create something that will spark conversation. My team also makes my job really fun! Having amazing coworkers makes all the difference.
What are some of your hobbies? I can usually be found exploring ATL through Beltline walks with friends or crossing another spot off my restaurant bucket list. I also love listening to podcasts (How I Built This is one of my favorites) and reading (I'm a big fan of Reese Witherspoon's book club)!
What is your favorite restaurant in Athens and what do you like to eat there? Athens has so many amazing restaurants so it's tough to choose just one. A few of my favorites are Heirloom Cafe (I love their brunch), Big City Bread (the grilled cheese and tomato soup from there is the best) and South Kitchen (big fan of their shrimp & grits. I always have to order their tater tots for the table, too).
Were you involved in Greek Life at UGA? If so, what was your favorite part about it? Yes, I was in KKG! My favorite part about Kappa is the amazing lifelong friends I made from all over. I truly found friends who support me and, most importantly, keep me laughing. I can't count the number of bellyaches we've gotten from laughing so hard together.
What did you do on a typical gameday in Athens? Most game days started with a Chick-fil-A run and ended with chicken chops at Pauley's! In between, I'd spend the day tailgate-hopping between fraternities and getting a sunburn while I cheered the dawgs on in Sanford Stadium.
How has the transition from college life to the business world been? Leaving the world's best college town was definitely not easy. Fortunately, the transition from college life to the business world hasn't been too bad, mostly because I enjoy what I do and love my new city. While it's definitely an adjustment from living down the hall or next door to dozens of friends, the real world has it's perks too (like no more late-night studying).
My top two pieces of advice for recent grads:
Be intentional about keeping up with college friends. While everyone will be on a new schedule and spread out across different cities, those friendships are so important, so make them a priority.
Live in a new city if you have the chance! There's no better time to explore somewhere new than when you're fresh out of college.
Who would you consider your hero? My grandmother. She's determined, driven, and caring. Growing up in a small town in Louisiana, she read every book in the local public library and went on to be one of three women in her medical school class, naturally finishing as number 1 in her class. Plus, she never missed a sports game of mine growing up and carries tootsie rolls on her at all times.