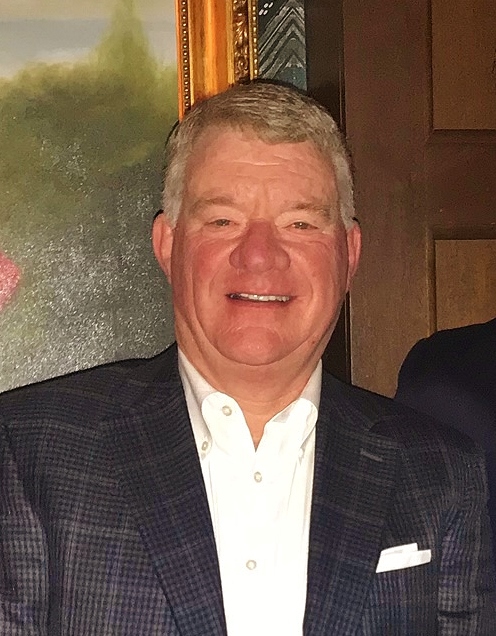 Name: Archie F. Lowe
Family: Robin Lowe (wife, UGA '79); Fortune, 30; Kate, 25
Hometown: Athens, Georgia
Current Town: Atlanta
What Years at UGA: 1974 – 1978
School/Degree: Terry College of Business BBA in General Business
Profession: President/CEO, Peachtree Benefit Group, an employee benefits firm
Accolades: Active member of Terry College Alumni Board, founding member of the Kirby Smart Family Foundation, the Magill Society
What life lessons did you learn while at UGA? Hard work, time management and balance.
What professor did you most admire? I had a number of great professors at UGA. Two that stand out to me were Dr. Albert Niemi, who was the Dean of the business school and Mrs. Barrow, who taught Contemporary Georgia. Mrs. Barrow was a wonderful person and knew everything about the state of Georgia.
What do you consider your greatest achievement? Still working on that! So far, it would be a great wife, Robin, of 41 years and two great children. Secondly, building a business from scratch has been incredibly rewarding.
Which historical figure do you most identify with? President Ronald Reagan and his love of country, integrity and unwavering core values.
Who are your heroes in real life? My father who taught me work ethic and to be your "own boss" and Cobern Kelley at the YMCA in Athens. Kelley was influential in thousands of young men's lives including mine. He was strong, kind, stern and fair and dedicated his entire life to God and his community. I am so blessed to have had him be a part of my life.
Quote to live by:
"I firmly believe that any man's finest hour, the greatest fulfillment of all that he holds dear, is that moment when he has worked his heart out in a good cause and lies exhausted on the field of battle– victorious."

Vince Lombardi
What is your idea of perfect happiness? Beautiful day, Pasadena, California, tailgating on a golf course with great friends, winning the Rose Bowl in overtime against a great Oklahoma team … enough said.
What is your most marked characteristic? Fun, loving, determination!
What do you most value in your friends? Someone told me at the end of the day you are lucky if you can count the number of true friends on two hands. A true friend is one that is always there when things get tough and they are needed. I am blessed to have great friends.
If you could change one thing about yourself, what would it be? I wish I didn't have skinny legs. Coach Sellers at Clarke Central named me Sticks! I guess I haven't ever gotten over it!
Who are your favorite writers? Actually, I prefer sleeping over reading, any day. I read over 10 hours a day at the office! When I do have time, I do enjoy reading Sir Thomas Carlyle. His works are very deep and thought provoking. His book Sartor Resartus, written in 1843, is a mind-blowing classic. While on vacation, I enjoy Stuart Woods and his Stone Barrington novels. These are a little trashy but lots of fun to read!
Fave social media and who to follow? Clearly, I do enjoy Bulldawg Illustrated (@wearebulldawgs), since I have been honored to be sharing my thoughts with you guys. I do spend some time on Facebook and Twitter. I do wonder why someone would post multiple times a day about trivial matters.