The Songwriters Hall of Fame has announced its class of 2018, and two Bulldogs are on the list. UGA alumni Bill Anderson ABJ '59 and Steve Dorff ABJ '71 are two of the 10 songwriters and musicians to be welcomed into the hall of fame this year, alongside household names like Alan Jackson and John Mellencamp.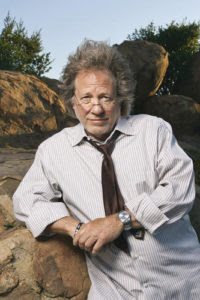 Steve Dorff
The inductees will be celebrated at the Hall of Fame's 49th annual induction and awards ceremony in New York. Anderson, who grew up outside of Atlanta, is not only an accomplished songwriter but also a world-renowned country singer, earning the famed nickname "Whisperin'Bill" for his soft vocal style. His songwriting credits include collaborations with artists like Conway Twitty, Kenny Chesney, and Brad Paisley. Dorff is a popular songwriter and composer who has written songs for artists like George Strait and Kenny Rogers. His career has included both country and popular music credits, alongside many compositions for film and television. He is a three-time Grammy and six-time Emmy nominee.
---
The post UGA alumni chosen for Songwriters Hall of Fame by Heather Skyler appeared first on UGA Today.