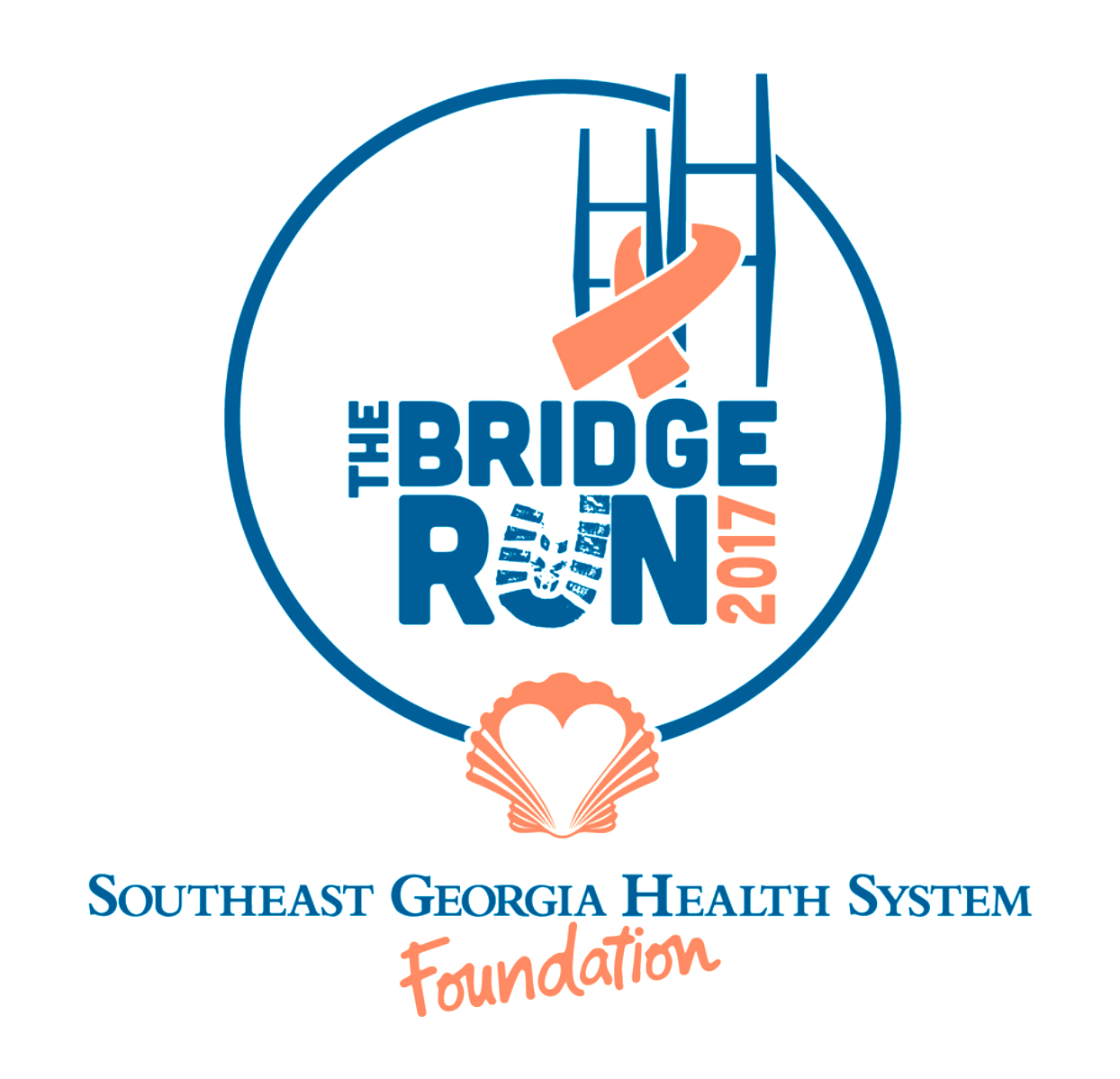 The annual U.S. Track and Field Association certified 5K Bridge Run for 2017 across the picturesque Sidney Lanier Bridge in Brunswick, GA is awaiting your legs and feet for Saturday, February 18th.
WHAT IS THE BRIDGE RUN?
"The Southeast Georgia Health System Foundation Bridge Run across the scenic Sidney Lanier Bridge in Brunswick, Georgia, has become a signature event for the Health System and the Golden Isles. Unique among bridge runs, the event takes place entirely on the 7,780-foot Sidney Lanier Bridge. At its center, the bridge measures 480 feet high above the Brunswick River, the tallest span in the state."
"Participants start on the southbound side of the bridge, go over, and return back, crossing the bridge twice. The event is not for the timid, and should only be attempted by those who have properly trained."
"The Bridge Run also includes a fun walk after the race is over, followed by a family-friendly festival featuring community vendors, food and drink, entertainment and children's activities. Proceeds benefit the Health System's cancer care programs."
REGISTRATION & ENTRY FEES
If you would like to participate in this one-of-a-kind run, you have till 11:59 p.m. ET on February 14th to register. If you register before the end of January, though, the cost of the entry fee is discounted by 25% from $40 to $30 for each individual. From Feb. 1st – 14th, the cost of the entry fee for each runner will be $40. Groups of 10 or more can register as teams and if teams register by the end of January, each team member's entry fee for the race is discounted from $38 to $28. The entry fee for team members for Teams registering from Feb. 1st – 14th is $38.
If you are a Fire Fighter, the race features a Fire Fighters Challenge which begins an hour before the rest of the field at 8:00 a.m., and there is no entry fee for Fire Fighter teams.
CLICK HERE to register for the Bridge Run.
PARKING
Designated volunteers will direct you to available parking in Liberty Harbor, located at the base of the Sidney Lanier Bridge.
RACE TIMES
8:00 a.m. – Fire Fighter Challenge
9:00 a.m. – Runners start
10:00 a.m. – Walkers start
For more information, please call 1-800-537-5142 extension 2786 or visit The-Bridge-Run.org
DIRECTIONS