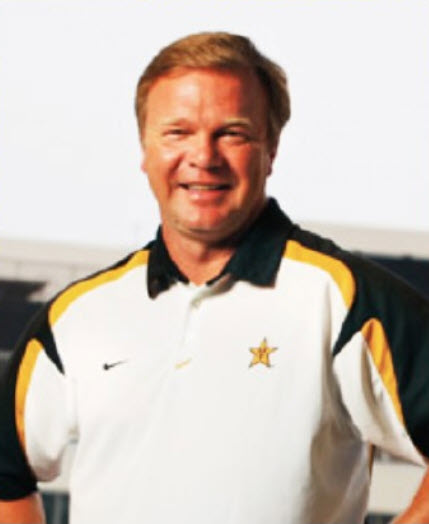 My good friend and longtime great voice of the Commodores gives us his insights into the season opener. Joe is one of the best guys in the business, an elite broadcaster who calls football, basketball and baseball. He is also a big fan of St. Simons Island for summer getaways.
Do you like playing a conference game in the season opener?
This is the third time we've done this in the past eight years. I know coaches and players tell you that openers are all similar and there's certainly great excitement with each of them. I don't think there's any question that opening with an SEC game, and a division opponent, and a top-five nationally ranked team, certainly puts an extra bit of juice in all the practice time leading up to it.

With the great respect that Kirby Smart and Derek Mason have for one another, their defensive minds, what kind of game do you expect?
My guess is Coach Mason is prepared for Georgia to line up and play to its strength and try to do what it does best, led by an outstanding veteran quarterback and surrounded by great talent. I would think Coach Smart is expecting some tricks up Coach Mason's sleeve, going deep in the playbook, especially in an opening game. I'm sure Coach Smart also realizes the Commodores have about as much offensive talent as they've had in quite some time.
Talk about Vanderbilt's strengths, running back and receiver sure look good.
It was great news for Commodore nation when running back Keyshawn Vaughn, wide receiver Kalija Lipscomb and tight end Jared Pinkney all decided to return for their senior season. Vaughn rushed for more than 1,200 yards last year. Lipscomb had 87 catches last year and is a big-play threat as well as an outstanding possession receiver. Pinkney is a big body tight end with wide receiver talent. There is depth and experience on this team in many areas, like wide receiver, linebacker and defensive back. As with many teams, finding replacements on the offensive line is going to be key to success.

What is your take on Georgia?
You start with a veteran returning quarterback in Jake Fromm, a talented running back in D'Andre Swift and you go from there. Clearly, they are set up again to be one of the best teams in the nation. It appears there are replacements that need to be found at some key positions, like wide receiver, but they have depth and experience at almost every position like offensive line and in the secondary. And don't count out the value of the veterans returning in the kicking and punting game.
Joe, you got to call another College World Series championship for Vanderbilt, what does this title mean for the Commodore faithful?
I think it's just validation that Tim Corbin has now built one of the top programs in college baseball. There is now a goal with this team every year for a deep run in post-season play, with Omaha as a reasonable expectation. With four CWS trips this decade and two national championships, Commodore Nation beams proudly when talking about the Vandy Boys.

What are some quick predictions for college football and the SEC, in general, this season?
It's a year that begins with the usual talent and expectations at the top. It will be exciting to see the Big Ten battle for supremacy with Michigan and Ohio State among others; the impact of Jalen Hurts at Oklahoma, and to see if the SEC can once again find a way to land one, or even a couple of teams in the playoff.

A lot of Bulldogs will be descending on the great city of Nashville, and you are a big fan of beautiful Saint Simons Island, what do you love best about our Georgia coast?
Diana and I have come to really love visits to Saint Simons Island. It's a marvelous beach, tremendous food (we hit Crabdaddy's for shrimp and grits twice a week on the trip), excellent golf options and really nice people. We only discovered it a few years ago, but it is now a favorite.