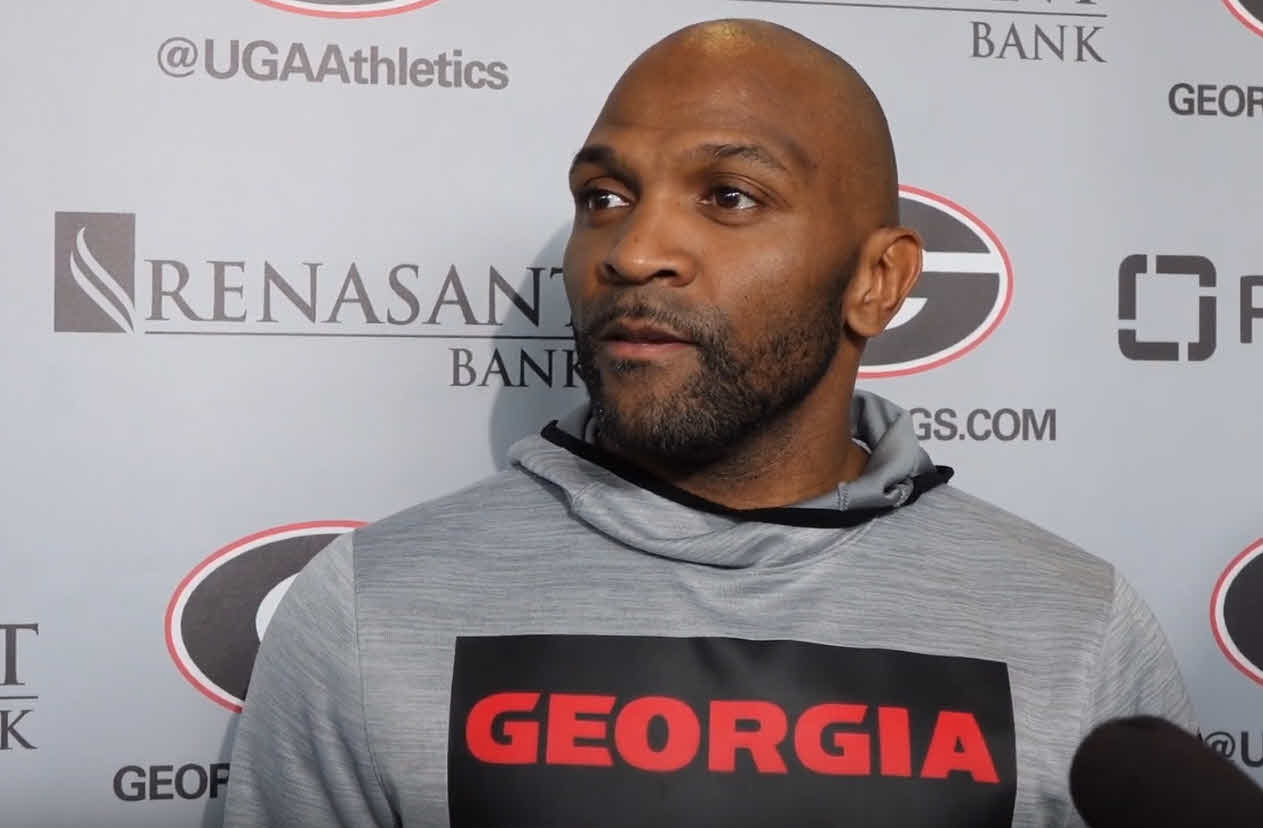 On Sunday, the news broke that former Los Angeles Laker Kobe Bryant was involved in a helicopter accident.

Bryant, along with his thirteen-year-old daughter Gianna, and seven others were aboard the helicopter when it crashed in Calabasas, CA.

None of the nine passengers survived the crash.

It seemed like the world stood still for a few moments when TMZ first broke the news early Sunday afternoon, and for Georgia men's basketball assistant coach John Linehan it came as shocking.

"It was devastating," said Linehan on Monday when he met with the media. "You know, we were in practice. We were in between sessions, and one of the managers came up and said 'Kobe Bryant has just died.' It hit me like a ton of bricks because I didn't understand what he said at first. Then I just walked off the court, went to my office, and just saw it. I was frozen."

Linehan, a Chester PA native, played basketball against Bryant in March of 1996 when the two faced off in the PIAA Class 4-A Semifinals at Philadelphia's Palestra Arena. Bryant played on Lower Merion, and his squad defeated Chester 77-69 in overtime. Bryant finished the game with 39 points, as Linehan scored 14.

"He actually ended my high school career," Linehan said. "They beat us in overtime, and he ended up having like, 39 points. 27 of them from the free-throw line."

Linehan played college basketball for the Providence Friars, and during his tenure there he led the Big East Conference in steals in three different seasons. He also earned the Big East Defensive Player of the Year and Second-Team All-Big East honors in his last two seasons.

As a senior in 2001-02, Linehan averaged 12.5 points, 3.8 rebounds, 4.4 assists, and 4.5 steals per game. That same year he finished second in the nation in steals. Linehan finished career at Providence with 385 steals, which is the Division I record, and known as one of college basketball's premier defenders.

In 2001, Bryant was asked by reporters who was the toughest defender he ever went up against, and his answer caught the media off guard.

"You guys may laugh, but it's a guy named John Linehan," Bryant was quoted saying.

Linehan took those words to heart.

"Any player as great as he was, saying something like that about you, makes you feel good. It's an extreme honor," Linehan said smiling on Monday. "It's followed me throughout my whole career, and it's helped me a lot. I can only thank him so much for what he's done to help me throughout my life."

Linehan said both of them competed against each other in summer ball, and that they were even roommates once during that time.

"He was just different. His approach to everything was different," Linehan said. "I remember a time when we were in AAU, he was my roommate on the road. I was a typical, 16 or 17-year old guy in a hotel, away from home, and I wanted to have fun. You want to play video games, you want to walk the streets, maybe go to the mall. It was around 8, 8:30 and it was lights out. We were in a hotel, we were young, and I asked Kobe, why we got to go to bed so early?
"We had a big matchup the next morning against Tim Thomas, who was one of the top high school players at the time, and that was our matchup. But Kobe wanted to be rested and energized, and he came out the next morning and put on a show. My point is, his approach to the game of basketball and game of life were just like that. It was about business early on, and that's something that always stuck out to me."

Linehan said that Bryant's passing was felt by members of the team as well.

"Kobe, to those guys, was like Michael Jordan was to us. He was their Michael," Linehan said. "When they found out, obviously I was in another space myself, but you could hear guys like Anthony (Edwards) say, 'I wanted to be like him,' when he was growing up. So, it affects us all, and more so those guys who looked up to him."

Bulldogs' head coach Tom Crean also offered up some words on Bryant.

"Well, I feel for everybody on that plane. It's unimaginable," Crean said. "As for Kobe Bryant, I didn't know him personally. But I mean, I have unreal respect. I've had some regrets in basketball, and one of them is never being able to see him practice or do his own workout. That's something I have always wanted to do. Friends of his, obviously Dwayne Wade and him are really close and he was a real part of Dwayne's life. He did great things in the NBA, but at the end of the day nine people have lost their lives and it's just sad all around."
Here is the video from John Linehan's press conference: