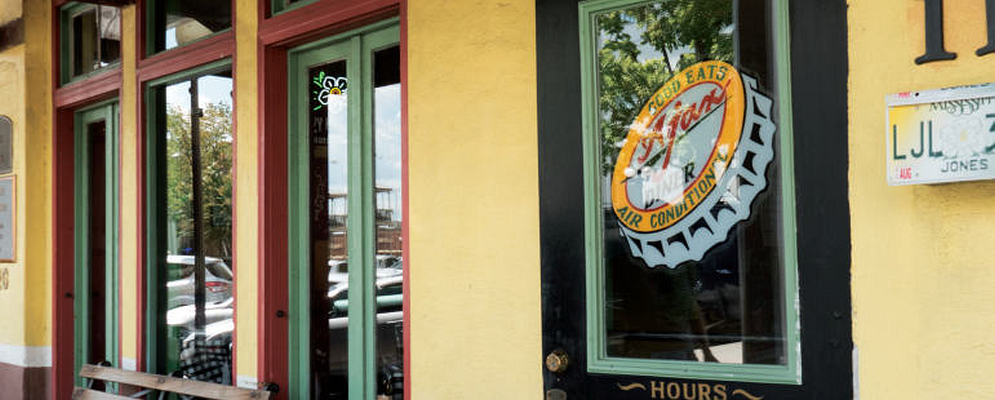 RICHARD CROSS, a good buddy and a young guy (young compared to me at least) who does a great job covering the Rebels and the SEC, gives us his insights into the Bulldogs and Rebels. Richard works with Ole Miss sports, has a daily talk show and also calls games on the SEC Network. Like everyone, he is looking forward to the scene and the game Saturday in Oxford.
It's nice for Georgia and Ole Miss to be playing again, is there, even though it's coming off the Bama game, big anticipation for this one in Oxford?
Since Ole Miss and Georgia only seem to play about once every 50 years these days, it's certainly nice to see these old rivals facing off again. Believe it or not, Georgia is actually a tougher ticket than Alabama. The anticipation for the Dawgs is a little different than that for Bama, but the recent history of the Ole Miss – Alabama series has fueled the intensity in that annual contest.
What are Ole Miss's strengths?
Quarterback and defensive line. Chad Kelly has the ability to make every play you need from a quarterback, and when he couples that playmaking ability with smart choices, he's as good as any QB in America. Ole Miss is legitimately two deep in the front 4, without any drop off between the 1s and 2s. I would put the foursome of DJ Jones, Breeland Speaks, Isaac Gross and Benito Jones against any defensive line group in the SEC. Marquis Haynes is lightning fast off the edge, and as Fadol Brown continues to recover from a foot injury, his snaps and production should go up.
What is your take on Georgia?
Feels like there is an energy among the fan base that has been missing for a while. If you can convince me there is an unwavering administrative commitment, then I think UGA is a Top 6 job in America (along with Bama, LSU, Texas, Florida and Ohio State). On the field, it seems to me like there is work still to do. The foundation is certainly there with Nick Chubb and a young star at QB in Eason, but I need to see more playmakers. The other thing I need to see from Georgia is a nasty streak. If you'll pardon the analogy, Georgia needs mean-as-hell junkyard dogs as opposed to lovable, pet-able house pet bulldogs.
With Athens and Oxford being legendary college towns, what do you like best when you come this way?
First, Athens is my favorite SEC destination, which causes the current schedule format the league has adopted to be even more frustrating. My best ever weekend in Athens was several years ago in the spring for a baseball series. As much fun as a football weekend is, you get to enjoy and soak in a place in a whole different way during the spring. The Twilight Criterium was going on that weekend, so downtown was hopping. Also love to sit outside for dinner on Broad Street and people watch. Oh, and The Foundry Park Inn (now The Graduate) has the best beds in the SEC.
Both Georgia and Ole Miss are famous for beautiful women … will the game be stepped up even more in The Grove to show out for the other side?
Don't know if "stepped up" is the right characterization, but it's hard for me to believe there will be a better place on the planet to spend September 24th than on the Ole Miss campus. Hello, ladies …
What does Ole Miss need to do to win?
Forgive the football cliches, but it's pretty simple. Ole Miss has to protect the ball. Turnovers against a team like Georgia, that has the ability to control the clock with its ground game, could be a killer. With that said, Ole Miss has got to play fast and have positive plays on first down. When the Ole Miss is offense is clicking with positive first down plays and a quick tempo, it's nearly impossible to stop.
Hugh Freeze has ramped things up, what has he meant to Ole Miss?
Hugh was the right guy at the right time. He understood the importance of recruiting over everything else and has been extremely effective. Ole Miss still does not have the depth of teams like Alabama or Georgia, but they've certainly closed the gap. The style of offense Hugh Freeze coaches was also important at the beginning. They played fast and put it in the air a lot, and that was a style Ole Miss fans welcomed after the disastrous end to the Houston Nutt experiment.
Last season, to win the Sugar Bowl, how important was that to the Ole Miss people?
1970 was a long time ago. The last time Ole Miss played in the Sugar Bowl, Archie Manning was the quarterback and gas was 36 cents a gallon. For Ole Miss fans, and I think older SEC fans, the Sugar Bowl is the Holy Grail of college football. To finally get back to NOLA for the Sugar Bowl, to paint the Superdome in red with about 50,000 and to win that game in dominating fashion was about as good as it gets outside and SEC or national championship.
Who do you think wins?
I still value elite quarterback play over just about everything else. Jacob Eason will likely become that, but right now Chad Kelly is that. So, I'll take Ole Miss in a fun game.