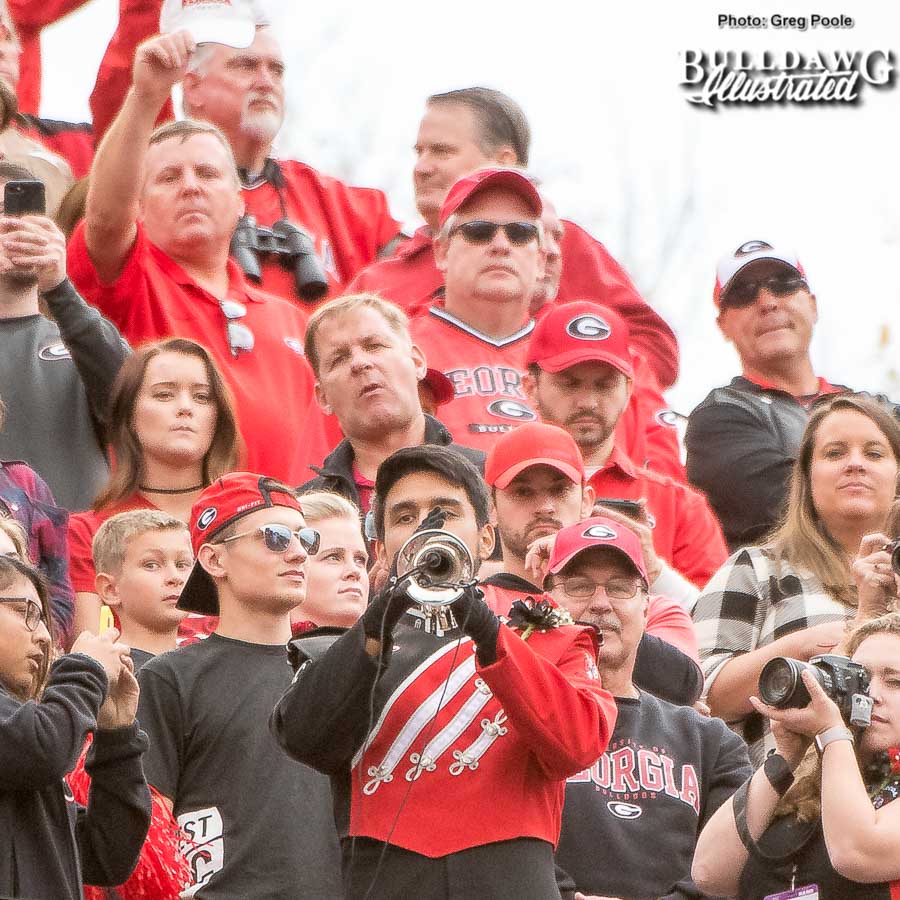 A year ago today I was thankful to be a Georgia Bulldog and a graduate of UGA.
We were going to lose one more game, with nothing to watch for five weeks after that. We could have beaten Tech – probably should have beaten Tech – and couldn't finish the drill in our own stadium. They would leave with pieces of our hallowed hedges. I wish we would turn the water hoses on any that tried that, by the way.
While I was writing an occasional full-length article for Bulldawg Illustrated, after having finished the initial manuscript for the Blawg version of my little book on Georgia football in the "Richt Era" (master version releasing this coming spring), my BIG HAIRY BLAWG was still an independent entity. I was as they say in the book writers' circuit, between books. And the football season had offered me little solace outside the home Auburn win, which I watched in Sanford with my alum brother. I thought perhaps our defense had arrived, then Tech shredded it to bits.
I had documented barely enduring our beatdown in Oxford, Mississippi, on my first trip to the pretty little city. Covered the relatively tragic events of the Hail Mary weekend in Athens, where our Athens Legacy party ended poorly. We'd gone scoreless in the second half in Jacksonville, while a fairly flat Florida was winning the SEC East again. My nuclear family and I sat through a loss to Vandy at Homecoming. Our best players struggled. The young guns (Eason, Nauta, Ridley) showed promise but were nowhere near mature enough to carry us to success. The play calling was notably bad.
Here we are 10-1 folks, with the Governor's Cup the only payback remaining from last year, as Ole Miss is ineligible and inferior. We have beaten all the rest, and dropping a road game to Auburn, while still holding a recent 9-3 advantage in the series is nothing to hang our heads about, either. They lose to Bama later Saturday and the Capital One Bowl, or similar, will come a calling. They win and we simply clean up our act and beat them in Atlanta, and the Peach Bowl, at best, will come a calling. They have no clear advantage over us because we had an off game. Clemson has had an off game. Oklahoma has had an off game. Auburn has two losses.
We can prove to the committee that we are CFP material by winning two football games played in our home state. Let's Run This State! Atlanta is in Georgia, y'all. The SEC Championship goes through Georgia!
10-1 and perfect in the downtrodden SEC East, which looks to be ours to hold onto for years. We are in a great position to win big this year. Taking the state first is paramount to fulfillment, though. Looking forward to being in my city, sitting and standing in the oldest on-campus college football stadium, again. Looking forward to a Georgia win.
Thankful.
---
Recent Articles by Han Vance
[pt_view id="9a9402f8n5″]