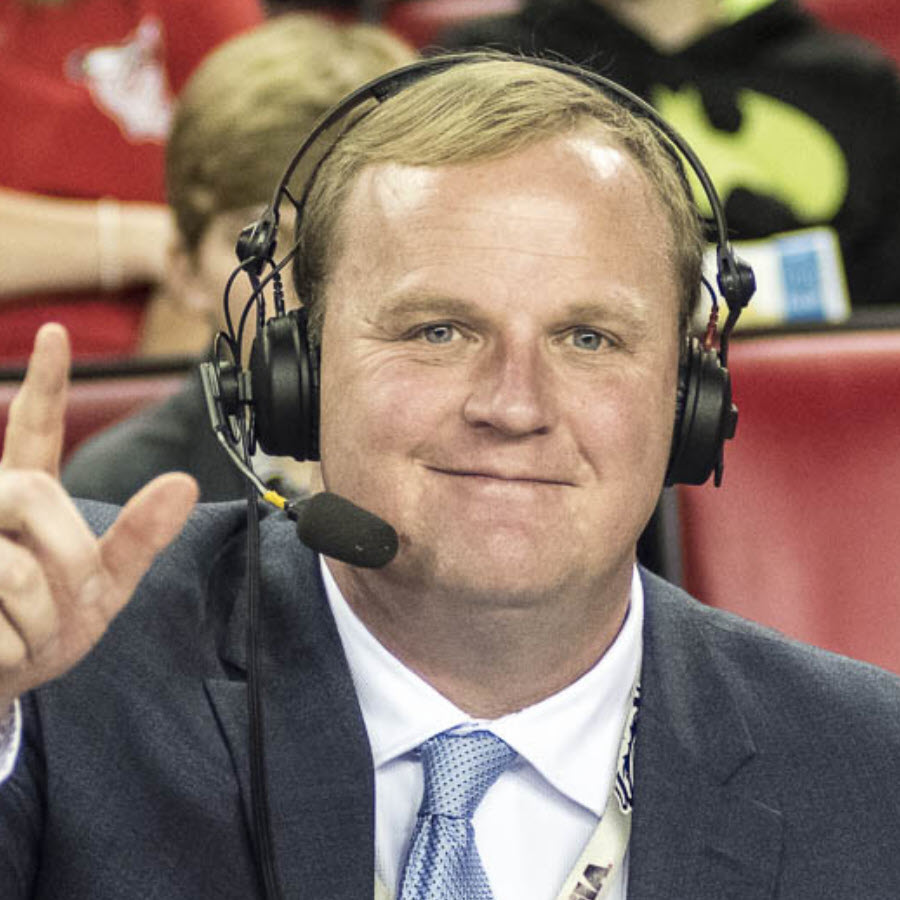 It was a huge weekend of college football, with two undefeated teams losing for the first time and a major injury to one of the country's most decorated players. There are some really big ones coming up Saturday, especially in Columbus, Athens, Waco, and Norman. Only two weeks remain in the regular season. The American Athletic Conference is very strong at the top, with two excellent division races.
1. LSU – The Fightin' Tigers offense is just humming at a record pace. LSU won a 58-37 shootout over Ole Miss in Oxford. Arkansas, which has made a coaching change, heads to Baton Rouge Saturday.
2. Ohio State – The Buckeyes, favored by anywhere from 51-55 points, cruised past Rutgers 56-21. Now the focus turns to Penn State in a game with enormous Big Ten and national implications.
3. Clemson – Since the escape against North Carolina, the defending champs have been pulverizing the opposition. The latest victim … Wake Forest. It was 52-3. The Tigers are simply living the dream. It's an open date, then the Gamecocks in Columbia.
4. Georgia – The Bulldogs are in the midst of a brutal November schedule grind. Georgia held off Auburn 21-14 on the Plains to clinch the SEC East. Now the hot Aggies head to town for a mega showdown.
5. Alabama – The big story in Starkville was the injury at quarterback. Alabama had a 38-7 bounce-back victory and now gets Western Carolina in Tuscaloosa before the Iron Bowl at Jordan Hare.
6. Oregon – The Ducks were once again very impressive, winning big 34-6 versus Arizona. Things might be a little tougher this weekend in Tempe, as Oregon takes on Arizona State, but the Ducks are clicking.
7. Utah – What a performance by the Utes! There was no letdown against struggling UCLA, as Utah pummelled the Bruins 49-3. That one will look good in the media guide. It's off to Arizona Saturday.
8. Oklahoma – The Sooners put together one of their greatest comebacks of all time. In a top ten showdown, Oklahoma came roaring back from a 28-3 deficit to topple Baylor 34-31. TCU heads to Norman Saturday.
9. Baylor – See above. Baylor just suffered what has to go down as its most heartbreaking loss of all-time. The Bears blew the big lead and are now 9-1. They get Texas, which has lost a couple of tight ones, Saturday in Waco.
10. Minnesota – The undefeated dream season came to an end Saturday at Iowa, where it's always tough to play. But at 9-1, with Northwestern coming to town this weekend, the Gophers are still in an excellent position for that Big Ten Championship Game.
11. Penn State – The sleeper team in the Big Ten is Indiana, and Penn State survived the scare against the Hoosiers to win 34-27 and move to 9-1. It's a mega showdown Saturday in Columbus against the Buckeyes.
12. Florida – It was a cold and early kickoff, but the Gators defense was outstanding and Florida finally got going in a 23-6 win at Missouri. The Orange and Blue are now 9-2 and off this week with the Seminoles on deck in Gainesville.
13. Wisconsin – The Badgers took down Nebraska 37-21 to make it 8-2 on the season. Purdue awaits Wisconsin in Madison. Then comes, if both can take care of business, one of the biggest games in the league all year with Minnesota in Minneapolis.
14. Michigan – Jim Harbaugh has the offense cooking in Ann Arbor. The huge win over Notre Dame really sparked the Wolverines. This past weekend, they routed Michigan State 44-10. Michigan had better be ready at Indiana with you know who looming.
15. Notre Dame – The Fighting Irish put together their most complete game of the year, taking down a very good team from Navy 52-20. The Irish are sniffing 10-2. Boston College comes to South Bend Saturday.
16. Auburn – It was a furious comeback for the Tigers, but they came up short against Georgia 21-14 at Jordan Hare. It's Samford this Saturday, and then a visit from the old nemesis in the Iron Bowl.
17. Texas A&M – The Aggies are rolling, winners of four in a row. Texas A&M ran past South Carolina this past weekend in College Station and now the attention turns to Georgia in Athens. This is their first meeting with the Dogs as a member of the SEC.
18. Iowa – The Hawkeyes are now 7-3 after a 23-19 win over an excellent Minnesota team. A couple of heartbreakers have Iowa asking what if? They'd better be ready for the hot Illini Saturday at Nile-Kinnick.
19. Appalachian State – There was no letdown for the Mountaineers, who crushed Georgia State 56-27 at Turner Field. App is 9-1 with wins over North Carolina and South Carolina. Texas State heads to Boone Saturday.
20. Memphis – It was a little shaky for the Tigers coming out of the gates at Houston, but the smoking hot Tigers put it together and rolled to a 45-27 win. Memphis hits the road to Tampa to battle USF Saturday.
21. SMU – The 9-1 Mustangs had this past week off, and it came at a good time. SMU heads to Annapolis to play Navy and the triple option Saturday. You know Navy will be steamed after the loss to the Irish.
22. Boise State – It was bombs away for the Broncos in a blowout of New Mexico. It's off to Utah State Saturday. Boise State, the original BCS buster, is in a crowded picture for the New Year's Six.
23. Cincinnati – We continue to say this week after week, but the Bearcats only loss so far this season came to Ohio State back on September 7. This team keeps finding a way. It was a tight 20-17 win over USF, and now Temple comes to town.
24. Indiana – The surprise team in the Big Ten gave Penn State all it wanted Saturday in State College. The Hoosiers catch Michigan in a great spot in Bloomington this weekend, in between the Spartans and Buckeyes.
25. Virginia Tech – It was another dominating performance for the Hokies, who blew away the other Tech from Atlanta 45-0. Virginia Tech has quietly put together a 7-3 record with a near-miss at Notre Dame.