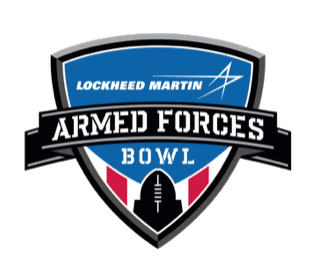 Lockheed Martin Armed forces Bowl
Missouri vs. Army
December 22 – 8 P.M.
Fort Worth, Texas
ESPN
Mizzou will have its hands full with Jeff Monken's triple option attack for the Black Knights of the Hudson. Army has less than two weeks off following the classic with Navy on December 11. That gives Missouri time to prepare for the triple option, but just how engaged will they be? There will be no opt-outs for Army, we know that. Mizzou lost its regular season finale to Arkansas, which has a very good team. The Tigers preceded that with nail-biting victories over South Carolina and Florida in Columbia. Under Monken's watch, Army has won at least eight games in five of the last six seasons.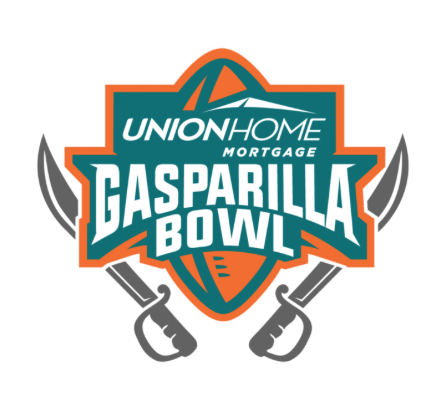 Union Home Mortgage Gasparilla Bowl
Florida vs. UCF
December 23 – 7 P.M.
Tampa, Florida
ESPN
There could be a book written on what has transpired for the Gators since they beat Georgia in 2020 and were bound for the SEC Championship Game. The demise of Dan Mullen was sudden and stunning. Now it's Billy Napier's turn at the Florida helm, the Gators fourth head coach (not counting interim HC's) since Urban Meyer quit in 2010. Florida beat arch-rival Florida State 24-21 to go 6-6 and become bowl eligible. UCF took care of South Florida, winning for the fifth time in its last six games to go 8-4. You know the Golden Knights will be motivated to take down the in-state blue blood mighty Gators.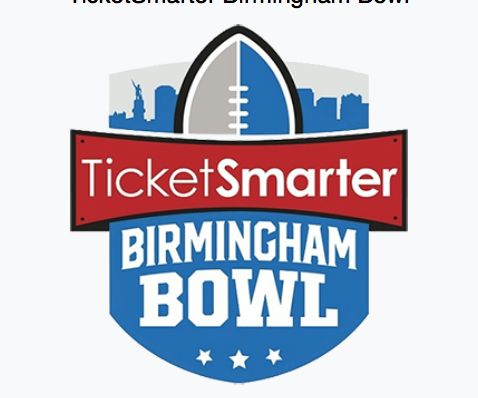 TicketSmarter Birmingham Bowl
Auburn vs. Houston
December 28 – NOON
Birmingham, Alabama
ESPN
Auburn is one of those "what if" power programs this season, and that goes double for the last time out against the Emperor and mighty Alabama. Head Coach Bryan Harsin has already made staff changes in his first season. Houston had an excellent year, going 11-2 with bookend losses to Texas Tech and then Cincinnati in the American Championship Game. This is one where motivation could certainly come into play. It would be impressive for Houston to knock off one of the top programs in the SEC. For the 6-6 Tigers, they need a good finish and a win to chalk up a winning season.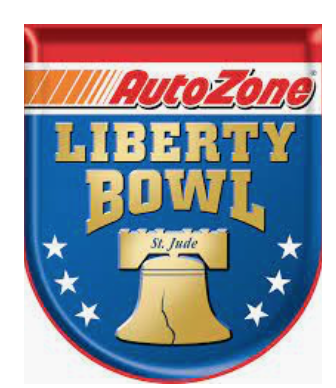 AutoZone Liberty Bowl
Mississippi State vs. Texas Tech
December 28 – 6:45 P.M.
Memphis, Tennessee
ESPN
The Starkville Maroons and Lubbock Red Raiders collide in the home of the Blues in the Mike Leach Bowl. His current team Mississippi State, which played a tough schedule, comes in at 7-5. The Bulldogs' signature win was a 43-34 come-from-behind win at Auburn. Mississippi State trialed 28-3 at Jordan-Hare Stadium. Sophomore Will Rogers is a tremendous quarterback. One of Leach's former teams, Texas Tech, is 6-6 on the season. The Red Raiders have lost four of their last five games. MSU will have a big edge with the crowd and the chance to close strong and build some momentum for 2022.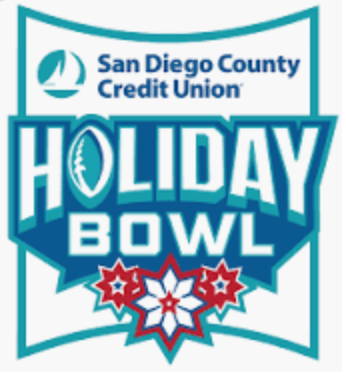 SDCCU Holiday Bowl
UCLA vs. N.C. State
December 28 – 8 P.M.
San Diego
FOX
This is usually one of the very best bowl games of the season. I'll always have memories of Jim McMahon and BYU's incredible comeback against SMU. UCLA has finally gotten moving in the right direction under Chip Kelly's watch, while the Wolfpack had an outstanding year, highlighted by an improbable rally against North Carolina to finish 9-3. Wins over Clemson and Florida State in the same season will always look nice in the media guide. The Bruins are 8-4. No doubt, their highlight was a 62-33 drubbing of Southern Cal at the Coliseum. Both teams are riding in with a lot of momentum.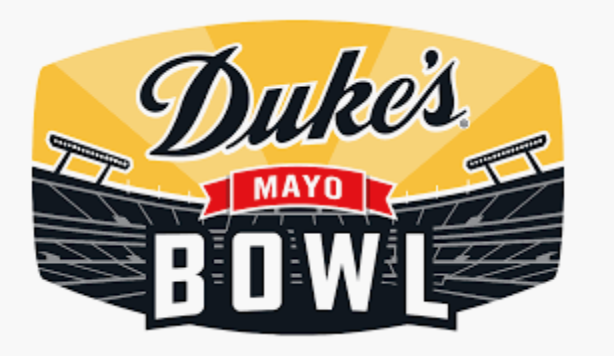 Duke's Mayo Bowl
South Carolina vs. North Carolina
December 30 – 11:30 A.M.
Charlotte, North Carolina
ESPN
Well, the Tar Heels had a catastrophic loss to N.C. State, and the Gamecocks got smoked by Clemson. Now they meet in Charlotte, where they have played before in regular season openers. South Carolina surprised a lot of fans with a 6-6 season that includes wins over Florida and Auburn. Again, that will look great in the media guide forever. The Tar Heels were a consensus top 15 preseason pick and flatlined. Their 6-6 is way worse than the Gamecocks 6-6. When it comes to the motivation factor, the smart money says it is with South Carolina. Shane Beamer is a first year head coach, while Mack Brown is likely nearing the end.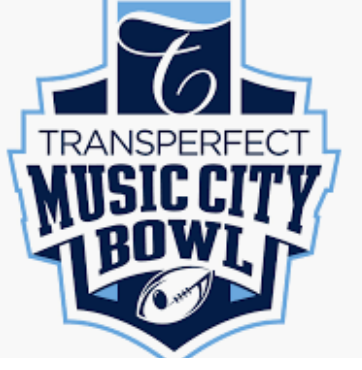 TransPerfect Music City Bowl
Tennessee vs. Purdue
December 30 – 3 P.M.
Nashville, Tennessee
ESPN
Speaking of surprise SEC teams, Tennessee's 7-5 campaign was a stunner around the league. With yet another coaching change and a portal-riddled roster, a losing record seemed a good bet. But Josh Heupel's Volunteers, with a fast paced offense, have had a fine campaign. Purdue also has a high powered offense. The Boilermakers took down both Iowa and Michigan State en route to an 8-4 record. Jeff Brohm has elevated Purdue into a contender in the Big Ten. Both teams have won two straight. This should be a really good one.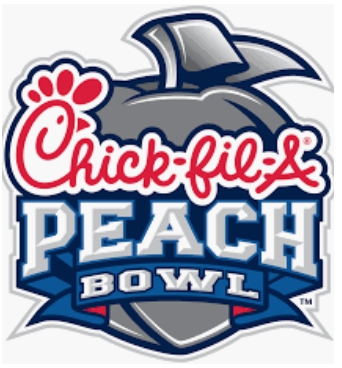 Chick-Fil-A Peach Bowl
Pittsburgh vs. Michigan State
December 30 – 7 P.M.
Atlanta
ESPN
This should be a good one in Atlanta. Pittsburgh won the ACC Championship, taking down Wake Forest 45-21 in the title game. Coached by Pat Narduzzi, a former Spartans defensive coordinator, the Panthers are 11-2 with a three-point loss to Western Michigan and four-point loss to Miami. Kenny Pickett is a fantastic quarterback. Michigan State, led by former Georgia defensive coordinator Mel Tucker, is 10-2. Michigan State lost to Purdue and Ohio State, but it was a memorable season, highlighted by a thrilling victory over Michigan. The win over Penn State in the snow was a fantastic way to wrap up the regular season.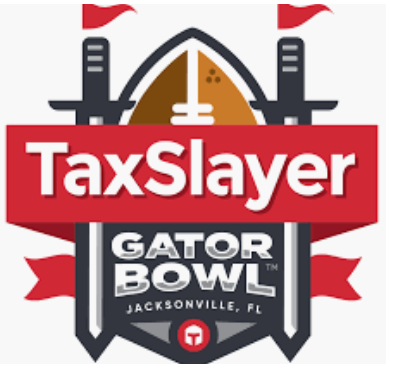 TaxSlayer Gator Bowl
Texas A&M vs. Wake Forest
December 31 – 11 A.M.
Jacksonville, Florida
ESPN
The Aggies come in at 8-4 with an unforgettable upset victory of Alabama highlighting the resume. Texas A&M is also putting together a tremendous recruiting class. Wake Forest had a surprisingly superb season, advancing to the ACC Championship Game. The Demon Deacons come in at 10-3. Sam Hartman has put up elite numbers at quarterback for Wake Forest. Texas A&M hasn't had the consistency Jimbo Fisher would like this year. The Aggies lost two of their last three games, going down to both Ole Miss and LSU on the road. Dave Clawson has the Demon Deacons faithful excited.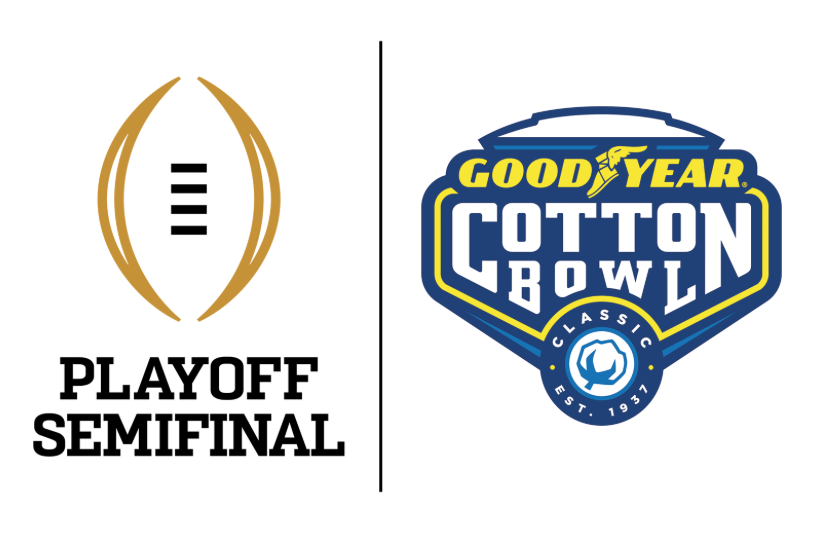 Playoff Semi-Final
Goodyear Cotton Bowl
Alabama vs. Cincinnati
December 31 – 3:30 P.M.
Arlington, Texas
ESPN
Defending national champion Alabama rolls in at 12-1, riding high on the heels of the SEC Championship Game victory over Georgia. Cincinnati is the nation's lone undefeated team at 13-0. Bryce Young cemented the 2021 Heisman Trophy by bringing Alabama back at Auburn and then against the Bulldogs in Atlanta. Desmond Ridder is a terrific quarterback as well for the Bearcats. Luke Fickell has Cincinnati in the biggest game in program history. There is nothing to lose. Nick Saban's body of work at Alabama is amazing. This is the eighth College Football Playoff, and Alabama's seventh appearance in the gridiron Final Four.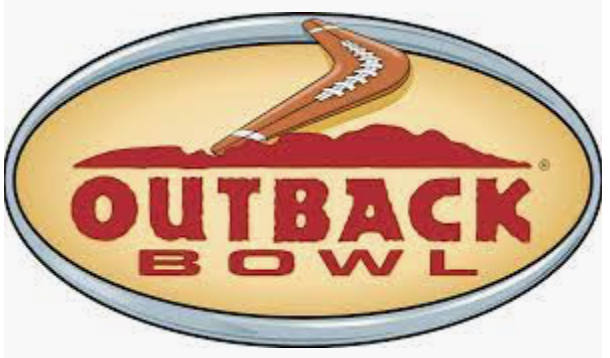 Outback Bowl
Arkansas vs. Penn State
January 1 – NOON
Tampa, Florida
ESPN 2
Sam Pittman has engineered a rapid and impressive turnaround for the Razorbacks. In just his second year, Pittman's Hogs are 8-4 with signature victories over Texas, Texas A&M and LSU. Just two years ago, Arkansas went 2-10, 0-8 in the SEC and lost to San Jose State and Western Kentucky. Penn State got off to a 5-0 start and were leading Iowa 20-6. But the Hawkeyes came back to win 23-20 and the Nittany Lions slid. Penn State lost five of its last seven games and heads to Tampa with a 7-5 record. James Franklin got a contract extension along the way. Opt outs could be a factor here.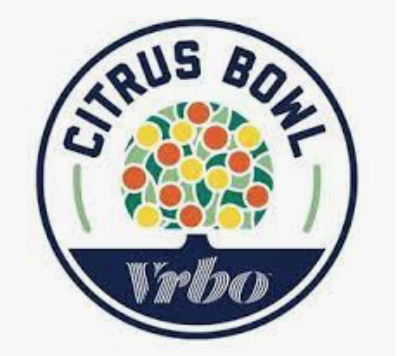 VRBO Citrus Bowl
Kentucky vs. Iowa
January 1 – 1 P.M.
Orlando, Florida
ABC
Mark Stoops has done an outstanding job at Kentucky, and his Wildcats are 9-3, searching for a second 10-3 record in the last four years. An instant classic 45-42 loss to Tennessee kept the Wildcats from 10-2 and a potential major bowl berth. The Wildcats are physical and have very good players at quarterback, running back and wide receiver. Iowa, 10-3 this season, is certainly still smarting from the 42-3 loss to Michigan in the Big Ten Championship Game. The Iowa defense will have to return to form. This should be a tough, old fashioned defensive game. There will be a lot of blue in Orlando.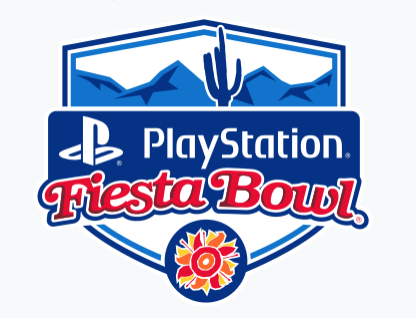 Fiesta Bowl
Notre Dame vs. Oklahoma State
January 1 – 1:00 P.M.
Tempe, Arizona
ESPN
Less than a year ago, Marcus Freeman was a sharp, young defensive coordinator for the Cincinnati Bearcats. Now he's the head coach at Notre Dame. What a meteoric rise. Brian Kelly hired him to run the defense. Then Kelly bolted for LSU. Enter Freeman. Notre Dame is ranked No. 5 at 11-1, having lost only to Cincinnati. How about that twist? Oklahoma State is asking "what if?" The Cowboys were inches away from a comeback win over Baylor in the Big XII Championship Game. But Mike Gundy's Cowboys came up short. The game kicks at 11 a.m. Mountain time, which could be tricky for OSU. The Irish figure to play hard for their new coach.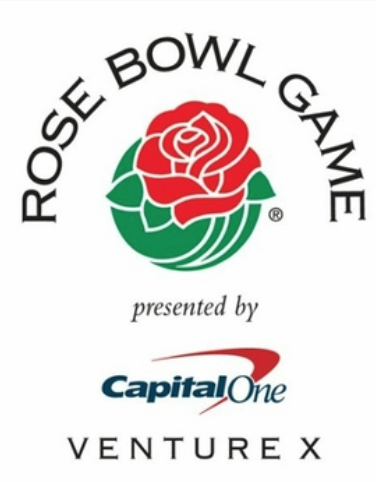 Rose Bowl
Ohio State vs. Utah
January 1 – 5 P.M.
Pasadena, California
ESPN
Following a Week Two loss to Oregon, the Buckeyes started rolling. It looked like Ohio State was well on its way to a fifth straight Big Ten championship. But on a snowy Saturday in Ann Arbor, the Buckeyes were knocked off by Michigan to miss out on the title game and shot at the playoffs. The Rose Bowl is not a bad consolation prize for 10-2 Ohio State. Utah beat Oregon twice in a three week period, including the PAC-12 Championship Game, to win the league title and earn the spot in Pasadena with a record of 10-3. Kyle Whittingham has done excellent work in Salt Lake, while Ryan Day has kept the Buckeyes rolling.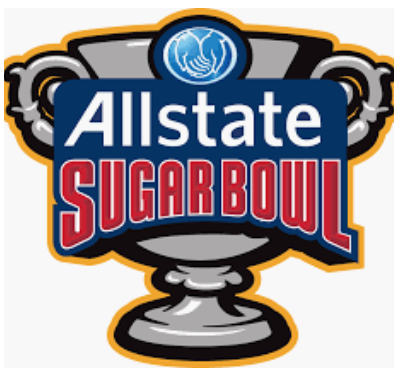 Allstate Sugar Bowl
Ole Miss vs. Baylor
January 1 – 8:45 P.M.
New Orleans
ESPN
You have to go back to their glory days of the 1960s to find such a successful regular season for Ole Miss. The 10-2 Rebels lost at Alabama and Auburn, but chalked up some memorable wins. Ole Miss beat Arkansas, Tennessee and LSU in consecutive weeks, and then in October beat both Texas A&M and Mississippi State. And as of now, Lane Kiffin is still the Rebels head coach. Baylor edged Oklahoma State in the Big XII Championship Game and heads to New Orleans with a record of 11-2. An upset loss to TCU hurt. But this is big for the Bears to be Sugar Bowl bound for the second time in three years.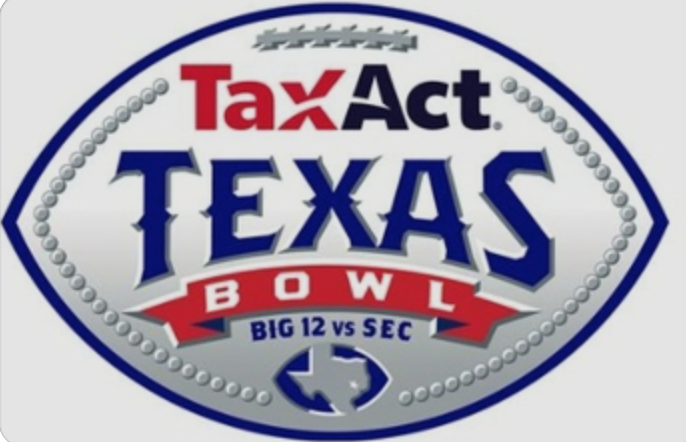 TaxAct Texas Bowl
LSU vs. Kansas State
January 4 – 9 P.M.
Houston
ESPN
It has been a whirlwind for LSU since winning the 2019 national championship. Brian Kelly is the new head coach of the Fighting Tigers and will try to become the program's fourth straight coach to lead LSU to a national title. The regular season finale was a thriller. The 27-24 last second victory over Texas A&M was a great Tiger Stadium finale for Ed Orgeron. Kansas State heads to Houston with a record of 7-5. The Wildcats lost their last two games of the season, falling to Baylor and then Texas in Austin. This will be a good look for Kelly to check out his returning players for 2022.