[su_spacer size="20″]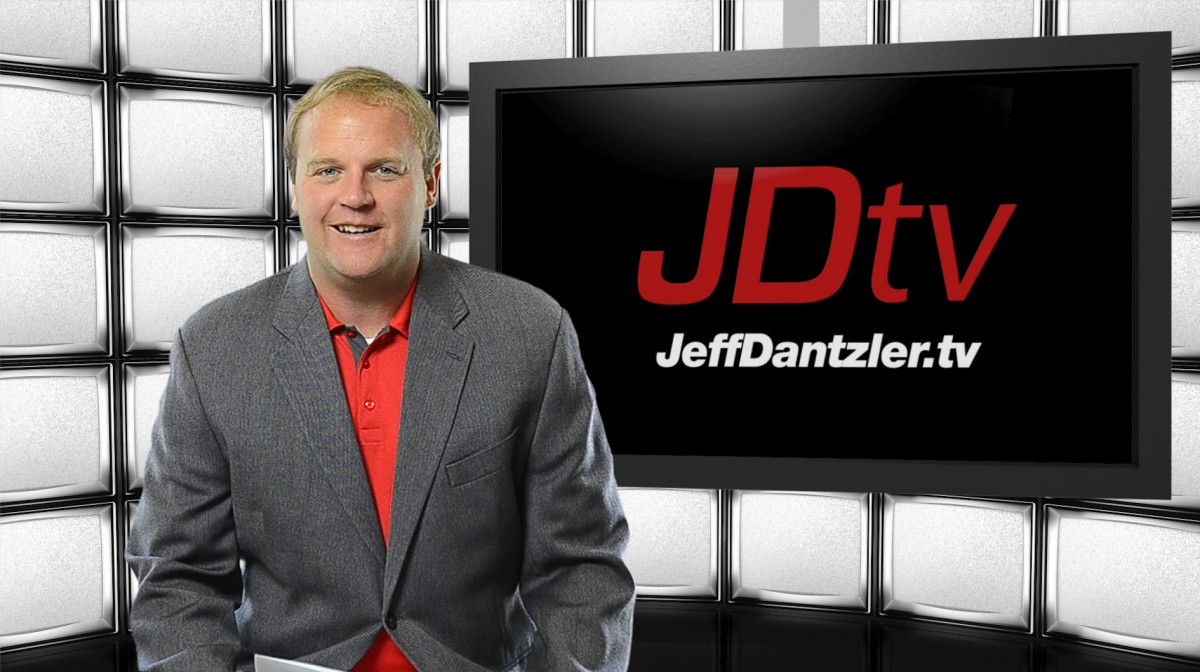 [su_spacer size="20″] It was a wild week in the Southeastern Conference, while the PAC-12 had a couple of major contenders emerge in the South. There are some big time showdowns in the Deep South this week. The biggest difference-maker in college football is LSU's superb tail-back Leonard Fournette. Tennessee has the most heartbroken fan base after a second devastating loss.
[su_spacer size="20″]
1. LSU
– Not surprisingly the Tigers had their hands full at Syracuse. The Orange have scalped or scared their share of SEC foes through the years, particularly in the Carrier Dome. The Tigers have all kinds of talent, with sophomore sensation Leonard Fournette the headliner.
[su_spacer size="40″]
2. Ole Miss
– The Rebels head to Florida Saturday. Not too many teams have won in Tuscaloosa and Gainesville in the same season, so Ole Miss is aiming to join some rarified company. It was too close for comfort in a sandwich game against Vanderbilt, but the Rebels prevailed. Jaylen Walton gives Ole Miss a weapon at running back.
[su_spacer size="40″]
3. UCLA
– The Bruins put together one of the best halves that any team has had this season, exploding for 42 at Arizona. Josh Rosen, the schoolboy phenom, is surrounded by a veteran, talented cast. This team looks like the best in the rugged PAC-12 South. Now comes a tough test at home with Arizona State.
[su_spacer size="40″]
4. Utah
– The Utes have two of the most impressive wins of any team this country, downing Michigan in the season opener and drilling Oregon this past weekend. Utah has this week off and then tangles with Cal in Salt Lake City. Kyle Whittingham has done a superb job at the Utah helm.
[su_spacer size="40″]
5. Michigan State
– the Spartans try and make it a perfect 5-0 and start Big Ten play off with a win over Purdue. Mark Dantonio has built something in East Lansing. Their hit list the last few years has included Georgia, Ohio State, Baylor and Oregon.
[su_spacer size="40″]
6. Oklahoma
– The Sooners host West Virginia in a match-up of unbeaten Saturday. Oklahoma had this past Saturday off, while West Virginia walloped Maryland. The Sooners are hungry to get back to their place atop the Big XII in the Bob Stoops era.
[su_spacer size="40″]
7. Notre Dame
–The Fighting Irish have certainly found their coach in Brian Kelly. In 2012, Notre Dame fell to Alabama in the national championship game. Now they are undefeated and on the rise. A huge showdown at Clemson Saturday will have major ramifications.
[su_spacer size="40″]
8. Ohio State
– The Buckeyes open Big Ten play with Indiana Saturday. It's not like times are tough for the Buckeyes, they are the undefeated defending national champions riding a 17-game winning streak. But against a more than manageable schedule, they haven't been dominating. A 38-12 win over Western Michigan was a second straight win over a MAC foe.
[su_spacer size="40″]
9. Alabama
– The Crimson Tide improved to 3-1 with a "revenge (from 2007)" win over Louisiana-Monroe. Alabama heads to Athens for a monster showdown this weekend, trying to avoid a 0-2 SEC start. On Bama's last visit to Sanford Stadium, the Tide drilled Georgia 41-30 in 2008.
[su_spacer size="40″]
10. Georgia
– The Bulldogs host Alabama Saturday afternoon in a highly-anticipated Sanford Stadium showdown. After a sluggish first half – and then one helluva halftime show – in which Georgia led Southern University only 20-6, the Dogs exploded in the third quarter to seal a 4-0 start. The Bulldogs had an easy September schedule, but the rest of the slate is brutally tough.
[su_spacer size="40″]
11. Texas A&M
– After spending all that money on stadium renovations, the Aggies played a pair of neutral site games in their state. Texas A&M won them both, though, and the Aggies sit at 4-0. It's a big battle with Mississippi State in College Station. A&M has speed to burn on the perimeter.
[su_spacer size="40″]
12. Clemson
– What a phenomenal home ticket for the Tigers this season. Clemson hosts Notre Dame Saturday will be shaking all week long. This will be an all-time tough ticket for Death Valley. The Tigers have the opportunity to play themselves into a very good spot.
[su_spacer size="40″]
13. Baylor
– The Bears smoked Rice to stay undefeated against a schedule that a legitimate contender should be embarrassed of. Baylor hosts Texas Tech Saturday. The Red Raiders are much improved, but licking their wounds after a devastating home loss to TCU.
[su_spacer size="40″]
14. FSU
–The Seminoles had this past weekend off after winning 14-0 at Boston College the previous Friday night. Florida State goes to Wake Forest this week, trying to avoid the potential upset. It is going to be a good race on both sides of the ACC, and the Seminoles have a talented squad.
[su_spacer size="40″]
15. Mississippi State
– The Starkville Maroons have one loss, and that was a two point heart-breaker at home to LSU. Going into Jordan Hare and picking up a win as always a big deal for Mississippi State. Next up is a mighty tough trip to undefeated Texas A&M.
[su_spacer size="40″]
16. Florida
– The Gators showed a lot of toughness and big play ability in a thrilling 28-27 comeback victory over Tennessee in the swamp. It's a big battle Saturday, as the Gators host Ole Miss. Things looked bleak vs. the Vols, but that fourth quarter was just what Jim McElwain needed.
[su_spacer size="40″]
17. TCU
– As close as the Horned Frogs were to making the playoff a year ago, TCU was 4-8 the year prior. Their defense was 4-8 caliber, but the offense was great and TCU had a prayer answered to edge Texas Tech in Lubbock 55-52. TCU hosts 1-3 Texas Saturday, trying to find a way again.
[su_spacer size="40″]
18. Northwestern
– It was a tester for the Wildcats, but Northwestern survived a scare from Ball State and edged David Letterman's alma mater 24-19. This is a big, big test in Evanston this week, as Northwestern hosts tough Minnesota.
[su_spacer size="40″]
19. Arizona
– The Wildcats had ESPN College GameDay in town and a nationally televised audience, but got ambushed by UCLA. The Bruins have Arizona's number. There is a long way to go in the PAC-12 South. Arizona will attempt to bounce back Saturday at Stanford.
[su_spacer size="40″]
20. Stanford
– The Cardinal avoided an upset special with an impressive 18-point win at Oregon State. Stanford appears to be Oregon's top challenger in the PAC-12 North. It should be another great PAC-12 affair with Arizona visiting The Farm Saturday.
[su_spacer size="40″]
21. Southern Cal
– The Trojans had a bounce-back win and how! USC led Arizona State 35-0 at the half and cruised to victory. The Men of Troy have a high-powered passing attack and did a great job of cashing in on the Sun Devils various blunders.
[su_spacer size="40″]
22. Miami
– Quietly, Miami is a perfect 3-0 on the campaign. The Hurricanes had this past Saturday off to get ready for the Thursday night showdown at Cincinnati. Their side of the ACC is there for the taking, with Duke and the two Techs the top challengers.
[su_spacer size="40″]
23. Duke
– David Cutcliffe has done some kind of great job at the helm in Durham. The Blue Devils lost a tough one to Northwestern, but have come back strong and posted an impressive win over Tech. The Blue Devils will have their hands full against tough Boston College Saturday afternoon.
[su_spacer size="40″]
24. Tennessee
– This is the most depressed fan base in college football right now. The Volunteers seemed to have the Oklahoma and Florida games both in hand, but dropped both. That's now 11 in a row to Florida, the last two by one point. Butch Jones is kicking himself not going for two. Tennessee hosts Arkansas Saturday.
[su_spacer size="40″]
25. Wisconsin
– The Badgers handled improved Hawaii to make it 3-1 on the season. Now comes the Big Ten opener with Iowa in Madison. This game should have serious ramifications for the Big Ten Championship Game.
[su_spacer size="40″]
---
[su_spacer size="40″] Make sure to check out
Bulldawg Illustrated's
latest print edition:
Saban vs Richt – Only one man will be smiling after this one
, digital issue available for free online click
HERE
.
[su_spacer size="80″]