[su_spacer size="20″]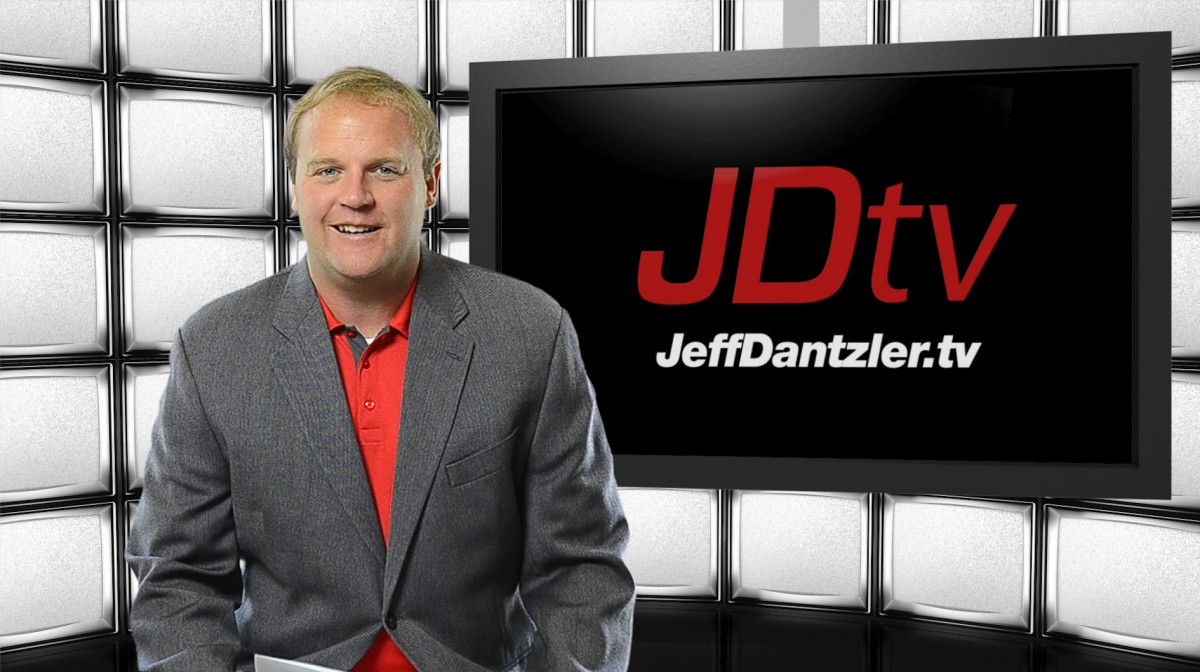 [su_spacer size="20″] A trio of Southeastern Conference teams put up major victories, as Texas A&M, Alabama and Florida all rolled victories, the latter two by identical scores. Ohio State and Michigan State continue to struggle in the Big Ten. Meanwhile, the top three contenders in the Big XII all flexed their muscles. October is the heart of the college football season. This is the month where the true contenders are identified.
[su_spacer size="20″]
1. LSU
– It wasn't nearly as easy for LSU against Eastern Michigan as everyone thought. Leonard Fournette had another monster 200-yard performance and is the Heisman front-runner. LSU now sets its sights on South Carolina in Columbia, as the Tigers aim to make it a perfect 3-0 in SEC play.
[su_spacer size="40″]
2. Utah
– The Running Utes are smoking hot, and their wins over Michigan and at Oregon represent as good a one-two punch as any team has registered this season. Kyle Whittingham has done a fabulous job at the helm in Salt Lake City.
[su_spacer size="40″]
3. Florida
– Ladies and gentlemen, the Jim McElwain era is officially underway in grand style. The Gators looked to be a middling team, but the comeback win over Tennessee ignited Gainesville. The follow-up crushing of Ole Miss, combined with what happened in Athens and Knoxville, has Florida in the SEC East driver's seat.
[su_spacer size="40″]
4. Texas A&M
– The Aggies were very impressive in a 30-17 win over Mississippi State. Kevin Sumlin's offense is humming and the defense is improved under John Chavis's watch. The Aggies have an open date to get ready for an October 17th visit from SEC Kingpin Alabama.
[su_spacer size="40″]
5. Oklahoma
– Boomer Sooner put up an impressive 44-24 win over West Virginia in Norman. It's time for the Red River Shootout and Oklahoma is flying high, while Texas is in major turmoil coming off a humiliating loss to TCU. The Sooners smell blood in the water.
[su_spacer size="40″]
6. Clemson
– In one of the biggest wins in Death Valley history, Clemson held off Notre Dame and withstood the raid to edge Notre Dame 24-22. Clemson hosts Ga. Tech this week. These two have played a slew of great games through the years and this one could be a shootout.
[su_spacer size="40″]
7. Ole Miss
– Big picture, Ole Miss is 4-1 and 2-1 in the SEC, splitting games in Tuscaloosa and Gainesville. When looking at the program's history the past 45 years, any Rebel fan would take that. But the win at Bama raised expectations, and Florida dropped the hammer on the Rebs 38-10. Ole Miss should easily handle New Mexico State and then comes the trip to Memphis.
[su_spacer size="40″]
8. Alabama
–The Crimson Tide had one of the most impressive performances of any team this season, blasting Georgia 38-10 in Athens. It is one of the most lopsided losses ever suffered by Georgia between the hedges. Next up is Arkansas, then a trip to A&M.
[su_spacer size="40″]
9. Baylo
r – A week after Texas Tech nearly pulled off the upset of TCU, there was no sneaking up on the Bears. Baylor's offense was in super-drive with a 63-35 drubbing of Texas Tech. The Bears, Sooners and Horned Frogs all looked good Saturday.
[su_spacer size="40″]
10. TCU
– It was a red letter day for the Horned Frogs, as they annihilated royal Texas 50-7. While the Longhorns are searching, TCU is surging. The incredible win over Texas Tech was perhaps the type of victory that indicates a charmed team.
[su_spacer size="40″]
11. Northwestern
– Without a doubt, the Wildcats have put together the most impressive resume of any team in the Big Ten this season. Shutting out Minnesota 27-0 in Evanston was a red-letter day for the Purple. Now comes a huge test at Michigan.
[su_spacer size="40″]
12. Ohio State
– Everyone knows what Ohio State did in its last three games last season. Yes the Buckeyes are undefeated now. But they have been far from impressive against a less than challenging schedule. Indiana scared the daylights out of them.
[su_spacer size="40″]
13. Michigan State
– It was the same playbook for the Spartans as Ohio State. After sweeping through the directional Michigan schools, they survived a scare against Purdue. This is a team that looks ripe to be upset.
[su_spacer size="40″]
14. FSU
– The Seminoles were able to survive against Wake Forest. Dalvin Cook's 94-yard touchdown run was the biggest play of the game. Florida State tries to make it a perfect 5-0 and 3-0 in the ACC as rival Miami comes to call at Doak Campbell.
[su_spacer size="40″]
15. Notre Dame
– The Fighting Irish got off to a slow and sluggish start in rainy Clemson and couldn't quite recover. A two-point attempt to tie it late came up short. Brian Kelly is doing good things in South Bend. They have been drilled by injuries this year.
[su_spacer size="40″]
16. Stanford
– You just don't always know in college football. The Cardinal fell to Northwestern, a loss that certainly now doesn't look bad at all. They have since posted a couple of wins over Southern Cal and Arizona. UCLA comes in for a Thursday night showdown next week.
[su_spacer size="40″]
17. UCLA
– The Bruins couldn't backup their win at Arizona, as Arizona State rolled into the Rose Bowl and took the Bruins down 38-23. Next up is a major showdown with surging Stanford on Thursday Oct. 15 on The Farm. Josh Rosen, the freshman QB, will be in for a big test.
[su_spacer size="40″]
18. Southern Cal
– The Trojans bounced back from a loss in the coliseum to Stanford with a blowout of Arizona State in Tempe. Southern Cal was off this past week and hosts Washington on Thursday night. Then comes the October trip to South Bend.
[su_spacer size="40″]
19. Iowa
– Kirk Ferentz has the Hawkeyes at 5-0, as Iowa won the Big Ten opener 10-6 over Wisconsin. Not that they can take anything for granted, but the Hawkeyes should handle Illinois to make it 6-0.
[su_spacer size="40″]
20. Oklahoma State
– The Cowboys avoided a big trap, edging Kansas State and Bill Snyder off an open date. Every two to three years, Oklahoma State is a contender in the Big XII. It's a mighty tough task Saturday night in Morgantown, with the Mountaineers awaiting the Cowboys.
[su_spacer size="40″]
21. Michigan
– Jim Harbaugh is one of the best football coaches anywhere and he quickly has the Wolverines back on the map. Now they may be a year or two away from championship contention, but then again maybe not. We'll know a lot more after Northwestern visits the Big House Saturday.
[su_spacer size="40″]
22. Georgia
– The Bulldogs got drilled by Alabama 38-10 in Athens, an embarrassing rainy day for Georgia. The question now is whether the Dogs can bounce back and win in Knoxville. Georgia has won five straight in the series, and if it isn't six, this campaign gets severely sidetracked.
[su_spacer size="40″]
23. Cal
– 21 third quarter points were the key to a 34-28 win over Washington State in Berkley. The Golden Bears have a trip to Utah coming, and the Utes have been one of the most impressive teams in the country. A win here and Cal is the team to beat in the PAC-12 North.
[su_spacer size="40″]
24. Memphis
– The Tigers are rolling with a perfect 5-0 record. Memphis is that mid major that is seeking a major bowl berth. The Tigers have this Saturday off and then clash with Ole Miss in what could be the biggest game in school history.
[su_spacer size="40″]
25. Duke
– David Cutcliffe is an excellent coach, and he has certainly shown it at Duke. A 9-7 win over Boston College pushed Duke to 4-1 and 2-0 in the ACC. Next up is a trip to the Hudson to battle Army.
[su_spacer size="40″]
---
[su_spacer size="40″] Make sure to check out
Bulldawg Illustrated's
latest print edition:
Don't Jump Ship
, digital issue available for free online click
HERE
.
[su_spacer size="80″]