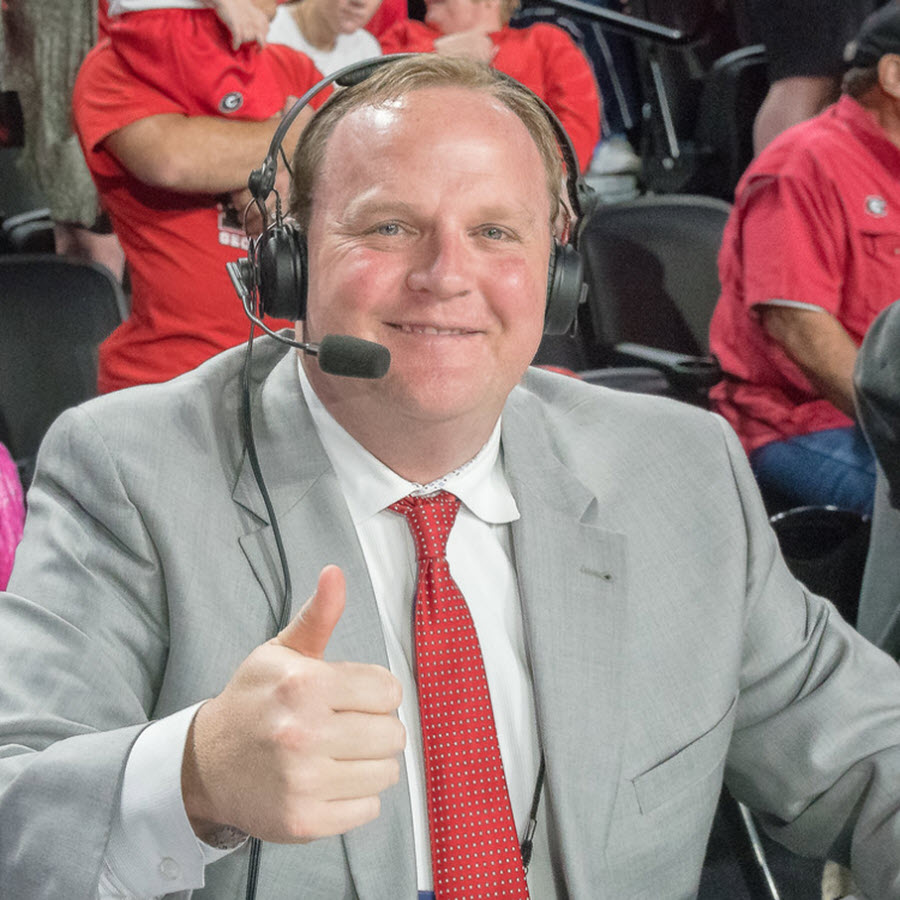 This weekend offers some stellar battles as the season gets off and rolling. Texas hosts LSU and Texas A&M goes to Clemson. The big shockers in the first week came out of the SEC East, as Tennessee, South Carolina and Missouri were all upset. The number of transfer quarterbacks starting at major programs is an attention-grabber.

1. Clemson – The Tigers opened the season with an impressive rout of Tech in the first game ever on the ACC Network. Travis Etienne is an outstanding running back. Texas A&M comes to town Saturday for what should be a dandy.
2. Alabama – The Crimson Tide blew away Duke 42-3. It was a slow offensive start, but Alabama turned it on. The Tide receivers are extremely talented. New Mexico State heads to the capstone Saturday.
3. Oklahoma – It was a smashing debut Sunday night for Jalen Hurts, as he accounted for six touchdowns in Oklahoma's 49-31 win over Houston. Trey Sermon is a terrific back. South Dakota comes in for a tune-up before the Sooners head to UCLA.
4. Georgia – The Bulldogs started fast and took care of Vanderbilt 30-6 in Nashville behind a powerful ground attack. Georgia gets Murray State and Arkansas State the next two weeks before a gauntlet begins against Notre Dame.
5. Ohio State – The Buckeyes got off to a hot start and put away Florida Atlantic 45-21. Ohio State hosts Cincinnati Saturday. The Bearcats had a couple of extra days with a Thursday win over UCLA.
6. LSU – The Fightin' Tigers put a hurting on Georgia Southern, and now comes the game everyone has been eyeing, as the Fighting Tigers head to Texas to play the Longhorns. The winner of this one, really climbs the ladder.
7. Auburn – It was a magical win for Auburn, as freshman Bo Nix, quite a Tiger legacy, threw the game winner in the closing seconds as the Tigers beat Oregon in Dallas. Tulane heads to Jordan-Hare Saturday.
8. UCF – It was a hot start to the season for the Golden Knights, who buried Florida A&M 62-0. UCF hits the road to play Florida Atlantic Saturday, then comes the big one with Stanford in Orlando.
9. Texas A&M – No problem for the Aggies, who dusted Texas State last Thursday. The stage is set for the big battle at Clemson Saturday. Last season, it was a near miss for the Aggies against the Tigers.
10. Washington – The Huskies took care of business against Eastern Washington 47-14 in Jacob Eason's debut at quarterback. Washington gets Cal in Seattle Saturday to start PAC-12 play. The Golden Bears handed them a heartbreaking loss last season.
11. Michigan – It was a little shaky at the beginning for the Wolverines against Middle Tennessee in a 40-21 win. Everyone will be on upset alert this weekend, as Army heads to Ann Arbor.
12. Texas – It was an impressive opener for the Longhorns in a 45-14 win over Louisiana Tech. Now the Fightin' Tigers from the southern part of Louisiana invade Austin. LSU and Texas is one of the marquee matchups of the College Football season.
13. Notre Dame – The Fighting Irish were playing Louisville Monday night at the time of Bulldawg Illustrated going to press. The Fighting Irish are off Saturday and then host New Mexico before heading to Athens.
14. Utah – It was an impressive win over old rival Brigham Young in the season-opener, and now the Running Utes get Northern Illinois in Salt Lake City. Utah has a tough defensive line. This is the favorite in the PAC-12 South.
15. Boise State – What a win for the Broncos, who came back from a 24-6 deficit and topped Florida State 36-31 in Tallahassee. The Hurricane forced the game to be moved from Jacksonville. Marshall heads to Boise Friday.
16. Oregon – It was a crushing loss for the Ducks against Auburn in Dallas, as missed opportunities proved costly. This will be tough to get over. Nevada and Montana head to Eugene the next two weeks, and then comes the big battle with Stanford.
17. Florida – The Gators had this week off after the season-opening Week Zero 24-20 win over Miami in Orlando. Florida gets a breather with UT-Martin and then heads to Lexington to try and start a new streak against Kentucky.
18. Michigan State – The Spartans pushed Tulsa back to negative-73 rushing yards in a 28-7 season-opening win. Now they get an in-state MAC foe, as Western Michigan heads to East Lansing.
19. Oklahoma State – In a battle of OSU's, the Cowboys rolled past Oregon State 52-36 in Corvallis last Friday. The 'Pokes get McNeese State Saturday in Stillwater. The Big XII Opener is at Texas on September 21.
20. Wisconsin – The Badgers had a disappointing season in 2018 and are looking to bounce back. It was an impressive start to the season, as they pounded South Florida 49-0. Central Michigan comes to town Saturday.
21. Army – The Black Knights staved off an upset scare from Rice, but pulled it out 14-7. Now comes the big trip to Michigan. Last season, Army stretched Oklahoma to overtime. You can bet that triple option has Jim Harbaugh's attention.
22. Stanford – A late fumble return for a touchdown pushed the Cardinal past Northwestern 17-7. It's the showdown of the PAC-12's California private schools this week, with Stanford venturing to USC. This schedule is brutal for Stanford.
23. Miami – Mack Brown will face another of his former assistant coaches Saturday, as Manny Diaz leads the Hurricanes to Chapel Hill. Miami was off this past weekend following that tough opening loss against the Gators.
24. Mississippi State – Things were a little scary for the Maroons down in New Orleans, as the Ragin' Cajuns gave MSU quite a battle in a 38-28 contest. Southern Miss ventures to Starkville Saturday.
25. Minnesota – The Golden Gophers got a scare from South Dakota State in the season-opener, but were able to survive. Now comes a trip out west to play Fresno State. This will be a good test to see if the Gophers are a legit Big Ten West contender.