[su_spacer size="20″]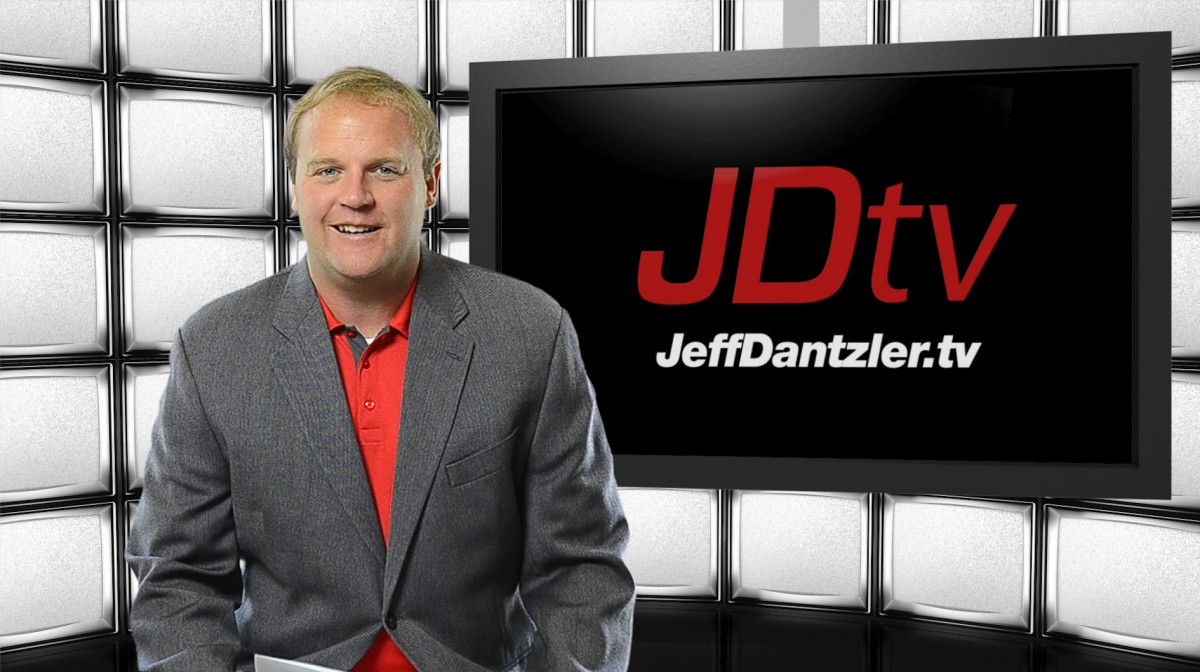 [su_spacer size="40″] It just flies by. Wasn't it just last week that everyone was enjoying the Labor Day opening weekend? Now here we are at Thanksgiving with all the great, traditional rivalry games. Michigan State, Oklahoma and Baylor had the biggest wins in the country and Florida survived. The SEC East was the big story with South Carolina falling to The Citadel, Georgia beating a very good Georgia Southern team in overtime and that Gator victory in the swamp over a not very good Florida Atlantic.
[su_spacer size="20″]
1. Clemson
– The Tigers pushed away Wake Forest to make it 11-0 for the first time since 1981. Clemson will try and keep the dream alive against South Carolina, which lost to The Citadel. Deshaun Watson is a dynamite quarterback.
[su_spacer size="40″]
2. Alabama
– The Crimson Tide took down a strong Division 1-AA Charleston Southern, following another typical media lecture from Nick Saban. Now comes the Iron Bowl, as Bama tries for a fifth straight 11-1 regular season. It is hard to imagine Auburn's offense mustering more than a touchdown against the Tide's nasty defense.
[su_spacer size="40″]
3. Iowa
– The Hawkeyes are now 11-0 on the heels of a 40-20 victory over 2-9 Purdue. Iowa is on the verge. They'll have their hands full with Nebraska in Lincoln this Friday before Ohio State, Michigan State or Michigan in the Big Ten Championship Game.
[su_spacer size="40″]
4. Notre Dame
– Boston College has had its history in upsetting Notre Dame – see 1993 – and they had the Irish sweating again. But Notre Dame prevailed 19-16 to make it 10-1. If Notre Dame wins at Stanford to go 11-1, there's a great chance a playoff berth will be in the cards.
[su_spacer size="40″]
5. Oklahoma
– Boomer Sooner tries to make it 11-1 against Oklahoma State in one of the biggest "Bedlam" games ever. The October loss to Texas was a bad one, but since then, Oklahoma has found its footing. The 30-29 win over TCU was a thriller.
[su_spacer size="40″]
6. Baylor
– It was a huge win for the Bears, as they took care of Oklahoma State to improve to 10-1 on the year. If Baylor can beat TCU, with everything that has shaken out, who knows? Baylor would need for the Cowboys to beat the Sooners.
[su_spacer size="40″]
7. Oklahoma State
– Mike Gundy has another outstanding team in Stillwater. The Cowboys suffered their first loss of the season to Baylor. The playoff is probably out of reach, but Okie State can claim a share of the Big XII.
[su_spacer size="40″]
8. Michigan State
– The Spartans chalked up one of the biggest wins in school history, edging the Buckeyes in Columbus. Michigan State is on the verge of the Big Ten Championship Game and something really special. Sparty has to keep their focus with Penn State this week.
[su_spacer size="40″]
9. Ohio State
– An underwhelming season caught up to the Buckeyes as they were undone at home by Mark Dantonio's Michigan State Spartans. Ohio State will have to try and get back up for Michigan Saturday in the Big House.
[su_spacer size="40″]
10. North Carolina
– On an emotional day in Blacksburg, the Tar Heels pulled out a 30-27 overtime thriller to improve to 10-1. The high powered Heels head to Carter-Finley Stadium to battle N.C. State before turning their attention to Clemson in the ACC Championship Game.
[su_spacer size="40″]
11. Florida
– It was beyond scary for Florida, but the Gators avoided what would have been arguably the most horrific loss in school history to escape 20-14 in overtime against Florida Atlantic. The Seminoles are next in a mega-showdown that is a de facto national quarterfinal for the Gators.
[su_spacer size="40″]
12. Navy
– Is this the best team in Annapolis since Roger Staubauch shined for the Midshipmen? Navy tries to make It 10-1 and so do the Cougars Saturday in Houston. It should be a great game. With their only loss to Notre Dame, Navy is undoubtedly one of the top one loss teams in the land.
[su_spacer size="40″]
13. TCU
– It was a heartbreaker for the Horned Frogs, who came flying back but came up short on the two-point play to lose 30-29. Now comes the big showdown with Baylor. It doesn't have quite the circumstances of last season, but there is a lot on the line.
[su_spacer size="40″]
14. Florida State
– It was no problem for the Seminoles as they cruised past Chattanooga 52-13. Florida State is still stinging over that loss to Tech on the flats. They'll try and knock off Florida and spoil any Gator playoff dreams.
[su_spacer size="40″]
15. Michigan
– The Wolverines will try and make their mark against the Buckeyes Saturday in Ann Arbor. It was a dangerous game in State College, but the Wolverines held off Penn State to win 28-16. What an impact Jim Harbaugh has had with his alma mater.
[su_spacer size="40″]
16. Northwestern
– Pat Fitzgerald led the Wildcats to one of their biggest wins since was an All-American on their Big Ten championship teams of the mid 1990's. Winning in Madison is no easy task – especially in the snow. Now Northwestern guns for a 10-2 record and back-to-back road wins at Illinois.
[su_spacer size="40″]
17. Stanford
– Coming off a crushing loss to Oregon, the Cardinal pulled it together to win The Big Game, defeating California 35-22 to make it 9-2 and wrap up PAC-12 play at 8-1. Stanford hosts Notre Dame Saturday in a showdown with major ramifications.
[su_spacer size="40″]
18. Houston
– The Cougars suffered a devastating loss to Connecticut for their first loss of the season. There are big ramifications with Navy on Saturday. Tom Herman is a hot name in coaching circles. Houston just got him more money, but some traditional powers are going to come calling.
[su_spacer size="40″]
19. Mississippi State
– Holy smokes, what a shootout it was with Arkansas, but the Maroon Bulldogs escaped with a thrilling 51-50 victory over the Razorbacks, who had the field goal blocked.
[su_spacer size="40″]
20. Ole Miss
– The Rebels had to stew over a devastating loss to Arkansas for a week. But they cashed in and took down LSU 38-17. The Fightin' Tigers are their biggest rival and the recent success by the Rebels against LSU is sweet for the Oxford faithful. Now comes a slobber-knocking Egg Bowl with Mississippi State.
[su_spacer size="40″]
21. LSU
– The natives are restless down on the bayou after a third straight loss by 14 or more points. Ole Miss really had it clicking against the Bayou Bengals. LSU will try and avoid losing out in the final month against Texas A&M. Les Miles is feeling the heat.
[su_spacer size="40″]
22. UCLA
– The PAC-12 South is a tough division, with just about everyone being on the same level. UCLA got a big win over Utah in Salt Lake City t move to 8-3 on the year. Next up is the cross town showdown with Southern Cal.
[su_spacer size="40″]
23. Utah
– The running Utes have had a tough go over the last four weeks, and a 17-9 loss to UCLA knocked them to 8-3, 5-3 in the PAC-12. Kyle Whittingham has done an excellent job at the helm in Salt Lake City. The Utah offense has fallen on hard times this season though.
[su_spacer size="40″]
24. Oregon
– Vernon Adams was magnificent in the Ducks victory over Southern Cal. The Ducks have come flying back in November. A win over Oregon State in the Civil War would put Oregon in a good spot after things were looking bleak.
[su_spacer size="40″]
25. Pittsburgh
– Somewhat quietly, Pittsburgh has put together an outstanding season. The Panthers losses are to Iowa, Notre Dame and North Carolina. For years, Pat Narduzzi was one of the top defensive coordinators in the country at Michigan State. He got his shot at a top job and is delivering.
[su_spacer size="40″]
---
[su_spacer size="40″] Make sure to check out
Bulldawg Illustrated's
latest print edition:
Get the Cup Back
, digital issue available for free online. CLICK
HERE
.
[su_spacer size="80″]