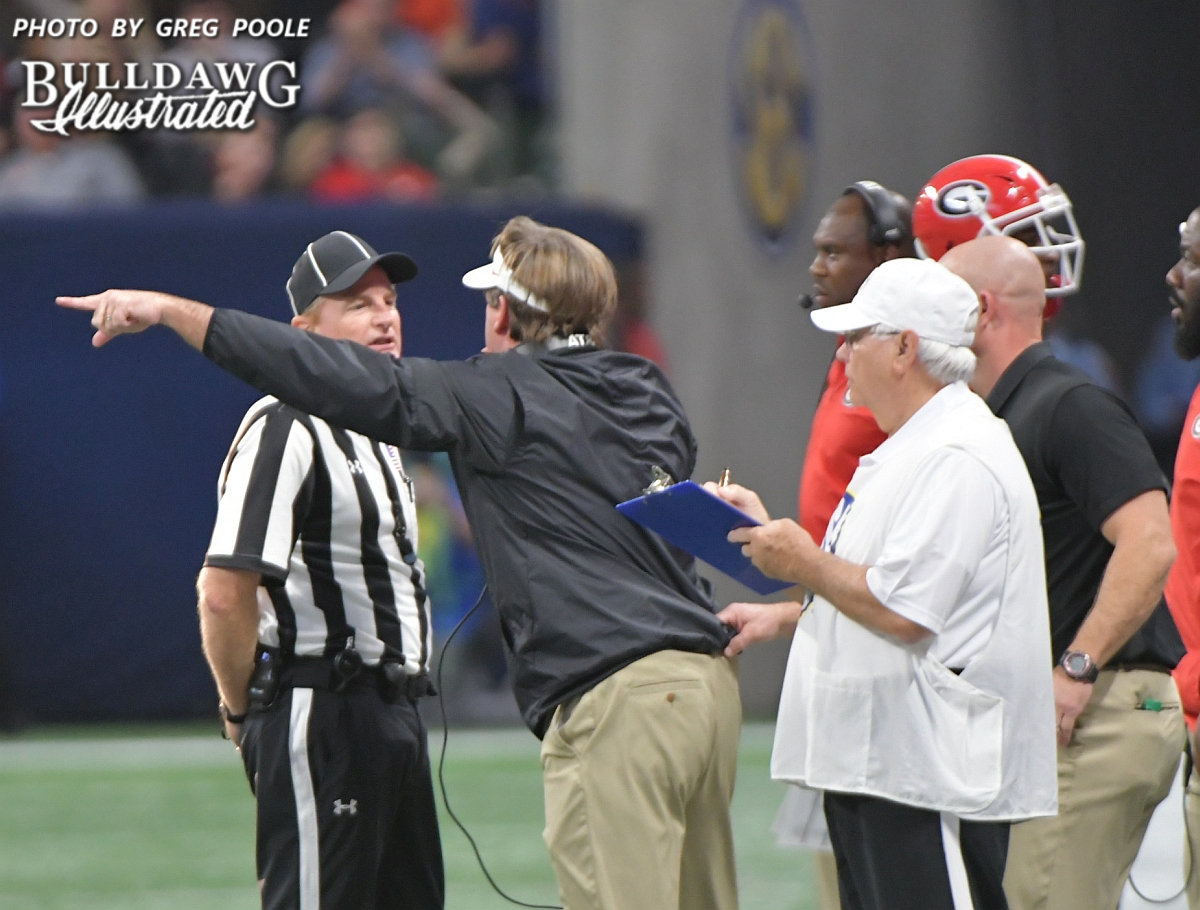 Perhaps the biggest oon-field change to take place in recent history is the targeting call. The usually controversial (for one side) calls have been in place for a few years now, and there is no doubt that the rule has changed the way the game is taught and played.
NCAA is proposing to make two revisions to the rule. One will make the penalty progressive and the other (hopefully) will add context to the call expanding the review;
The committee, chaired by Stanford coach David Shaw, proposed a progressive penalty for those student-athletes who receive a second targeting foul in the same season. In addition to being disqualified from that game, the player would be suspended for the team's next contest.

The second adjustment to the targeting rule deals with the instant replay review. Instant replay officials will be directed to examine all aspects of the play and confirm the foul when all elements of targeting are present. If any element of targeting cannot be confirmed, then the replay official will overturn the targeting foul. There will not be an option for letting the call on the field stand during a targeting review.

"The targeting rule has been effective in changing player behavior," said Steve Shaw, NCAA secretary-rules editor. "The progressive penalty is to ensure that a player re-evaluates his technique, with coaching staff support, after he receives a targeting foul. Additionally, the instant replay review changes will ensure that when a player is disqualified, it is clearly warranted."

NCAA.org
What, then, are the elements of targeting?
Targeting does not solely occur when players initiate helmet-to-helmet contact. It's defined as occurring when a player "takes aim at an opponent for purposes of attacking with forcible contact that goes beyond making a legal tackle or a legal block or playing the ball." Instances include, but are not limited to:

Launch–a player leaving his feet to attack an opponent by an upward and forward thrust of the body to make forcible contact in the head or neck area.

A crouch followed by an upward and forward thrust to attack with forcible contact at the head or neck area, even though one or both feet are still on the ground.

Leading with helmet, shoulder forearm, fist, hand or elbow to attack with forcible contact at the head or neck area.Lowering the head before attacking by initiating forcible contact with the crown of his helmet.

Since 2008, the committee has implemented rules to prohibit forcible contact using the helmet and target defenseless opponents. In 2013, it became an ejectionable offense, in addition to incurring a 15-yard penalty.

Defenseless players can be defined as any of the following, but not limited to:

a player in the act of or just after throwing a pass.
a receiver attempting to catch a forward pass or in position to receive a backward pass, or one who has completed a catch and has not had time to protect himself or has not clearly become a ball carrier.
a kicker in the act of or just after kicking a ball, or during the kick or the return.
a kick returner attempting to catch or recover a kick, or one who has completed a catch or recovery and has not had time to protect himself or has not clearly become a ball carrier.
a player on the ground.
a player obviously out of the play.
a player who receives a blind-side block.
a ball carrier already in the grasp of an opponent and whose forward progress has been stopped.
a quarterback any time after a change of possession.
a ball carrier who has obviously given himself up and is sliding feet-first.

Sports Illustrated