[su_spacer size="20″]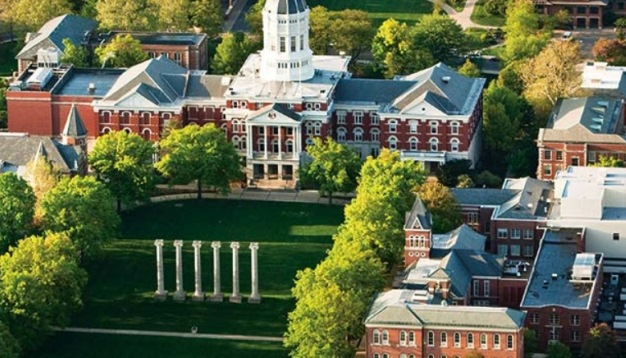 [su_spacer size="40″] Gabe DeArmond of PowerMizzou.com once again gives us his thoughts on Saturday night's showdown between the Bulldogs and Tigers.
[su_spacer size="20″]
What does it mean for the program to have made the last two SEC Championship Games?
[su_spacer size="40″]
It's been big for Missouri, no doubt. But what the Tigers are finding out is pretty simple: Every year, you have to earn respect all over again. This program doesn't get the respect its fans–or really those involved with it- -think it should, but at some point, that doesn't matter. You go out and earn it every year. That said, the move to the SEC has been vindicated and is a clear success for Missouri.
[su_spacer size="40″]
What have your favorite spots in the SEC to visit?
[su_spacer size="40″]
I really liked South Carolina when I went there and Athens was fun too. Vanderbilt is good because Nashville is a great city. I haven't been to Fayetteville for a football game yet, but it is a good town. Mizzou goes to Baton Rouge next year and that is something I'm looking forward to seeing.
[su_spacer size="40″]
For Mizzou to win, what players need to perform well?
[su_spacer size="40″]
Drew Lock for one. The difference in Missouri against South Carolina and the other games was that the Tigers ran the ball well. The offensive line played well. Evan Boehm and Russell Hansbrough are getting healthy, which is a great sign. The defense simply needs to do what it's been doing. The Tigers aren't going to win any games 38-31. They need to win 21-17 more often.
[su_spacer size="40″]
What is your take on Georgia?
[su_spacer size="40″]
Well, I picked them to beat Bama so maybe I'm not the right person to ask. UGA has a great running game and an improved defense. I think it's clearly the best team in the SEC East. The question though, like it's been the last couple of years, is does that mean they're an elite level team or a pretty good team in a division full of mediocre ones?
[su_spacer size="40″]
Who are your four playoff teams this season?
[su_spacer size="40″]
I think I picked Clemson, UCLA, Ohio State before the season. I can't remember if I picked Georgia or Alabama from the SEC. As of today, I'd stick by Clemson, go with Alabama, Michigan State and, I don't know on the fourth. The best between Stanford, Ohio State and LSU, I guess, none of which may win their own conference.
[su_spacer size="40″]
How difficult has it been not playing your old Big 8/Big 12 rivals?
[su_spacer size="40″]
Not bad. The new teams and new towns have been fun. The only games I really miss are Kansas in basketball and Nebraska in football. I've said for two years I wish Mizzou and Nebraska would set up a three-game series with one in Lincoln, one in Columbia and one in Kansas City, but neither administration has contacted me to indicate they care what I think.
[su_spacer size="40″]
What SEC team is emerging as the team you most want to beat?
[su_spacer size="40″]
I'm going to answer this for fans because person-ally I don't really care. But I think the fans would say Tennessee. The Vols get a ton of hype and talk before the season and they've yet to live up to it. Fortunately for Missouri, they haven't lost to UT yet.
[su_spacer size="40″]
What changes would you like to see for college football?
[su_spacer size="40″]
I'd like to see an eight team playoff. I'd like to get rid of the rule where you're down when your knee hits the ground and you have to actually touch the guy down. I'd also like to avoid the clock stopping on every first down. It makes the game more exciting because it makes it much easier to come back, but I think it would force coaches to manage the clock and timeouts better.
[su_spacer size="40″]
---
[su_spacer size="40″] Make sure to check out
Bulldawg Illustrated's
latest print edition:
Don't Jump Ship
, digital issue available for free online click
HERE
.
[su_spacer size="80″]