Gabriel DeArmond once again gives us his insights into Saturday night's Georgia-Mizzou battle between the hedges. Gabe does a tremendous job covering Missouri Tigers athletics, and with St. Louis and Kansas City sports. He has done a great job for us at Bulldawg Illustrated for several years, and we always appreciate his insight. You can follow him on Twitter @GabeDeArmond
Can you take us through Missouri's season thus far, and how you feel with Georgia coming up?
"It's been absolutely bizarre. We started out thinking Mizzou could be a nine-win team, maybe if everything went well a 10 win team. Then they lost the opener at Wyoming and everybody backed off that immediately. Then they reel off five in a row at home, four of them by 20 points or more that were over at the start of the fourth quarter and a 38-27 win over Ole Miss. They're 5-1, in the top 25 and everybody knows they'll beat Vandy and go to Kentucky just needing a win to get to Athens at 7-1 and set up a matchup of top 10 or 15 teams for the lead in the SEC East. Of course, Missouri crashed and burned in Nashville. And did it again in Lexington. And now people are wondering if Mizzou can salvage the season, not if they can beat Georgia or Florida."
Kellen Winslow is an all-time great tight end and Mizzou legend, how does Albert O compare and what does he mean to this team?
"Albert turns in some highlight-reel plays and he's tough to match up with. But he's not a complete tight end. He isn't really a very good blocker and he has ball security issues (as Georgia fans probably remember from last year). He has only been targeted 28 times in eight games and nobody really understands why. He's got six touchdowns, but he's on pace for a career-low in catches and yards … and that's with him only playing eight games last year. Don't get me wrong, he's a good player and he'll be drafted in the NFL, but he's not having the year a lot of people thought."
What did it mean for Mizzou to make the SEC Championship Game in the program's second and third years in the league?
"At the time obviously it was huge. But that seems like a long time ago now. It's been five years since Mizzou was there and they haven't been close since. It almost set a standard that Mizzou fans thought they were going to be able to do it more easily than they thought and now the program's been down and people are starting to realize how hard it is to get there. It definitely didn't buy the Tigers the capital that you'd think it might in the league. There's still the "they don't belong in the SEC" rallying cry from the good old boys who have been in the league a lot longer than seven years that irritates Missouri fans."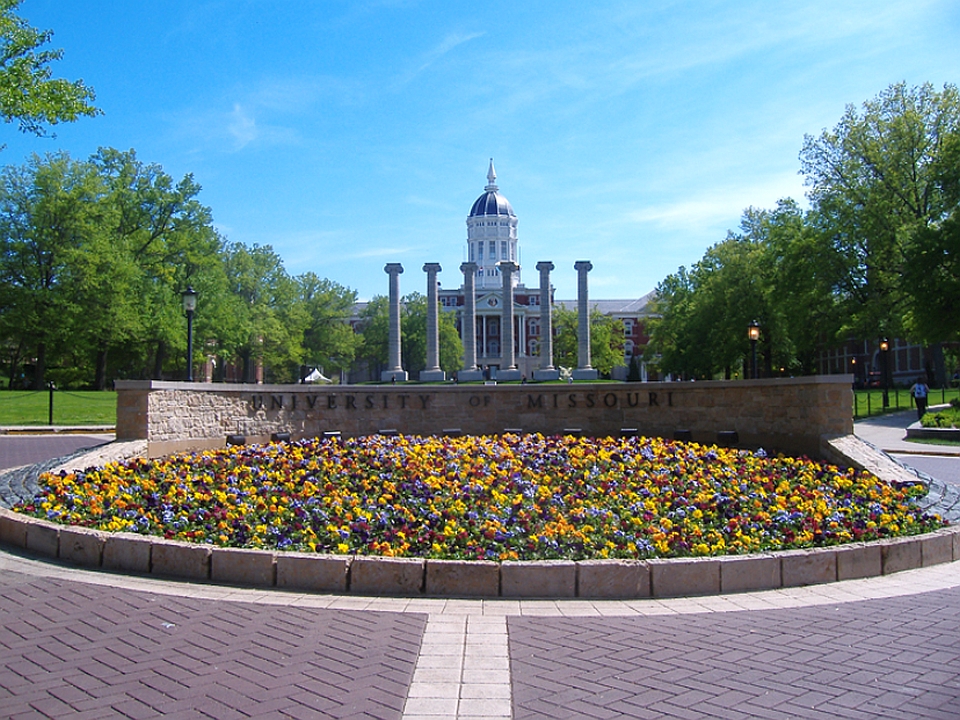 What does Missouri need to do to win?
"Play its best game of the year and get help from Georgia. I mean, Mizzou beat South Carolina by 20 and the Gamecocks won in Athens, so it's possible, but the Tigers are coming off two games where they've been outscored 50-21 by sub 500 teams. To be honest, most Missouri fans aren't thinking about what it will take to win. They're hoping to see a decent effort where their team is competitive for the first time in three games."
There have been some memorable games with these two, what are some things that have stood out to you in the previous meetings between the Bulldogs and Tigers?
"From a Missouri perspective, the 2013 win in Athens stands out when Maty Mauk came in for James Franklin and the Tigers scored on a 49-yard double pass. That's probably Missouri's biggest win in the SEC and launched them to the division title in their second season. The 2012 game in Columbia was the Tigers' first SEC game and it wasn't a great game (Jarvis Jones kind of wrecked everything Missouri tried to do) but it was definitely an event. The other game that stands out is 2016 when Jacob Eason and Drew Lock just lit up the field with passing yards and the Bulldogs won in the final minute or two. It was a great game, but I remember thinking that night "This is the future of the SEC East. These kids are going to be stars." Lock set some records and was good, but never had Missouri contending for anything. And I figure your readers know what happened with Eason."
What is your take on Georgia?
"They're good. But I'm not sure they're great. They haven't played great. You keep thinking there's more there, but we haven't seen that light bulb moment yet where we go, "Yep, there's the team we expected." I'm writing this before they play Florida, so maybe we see it in Jacksonville, but I think I'm like everybody. I keep waiting for more out of them."
What are some changes you would like to see in college football/SEC?
"One time free transfers. I'm tired of hearing millionaire coaches whine about how kids are leaving when they aren't playing while at the same time the coach won't hesitate to drop a kid if he can get a better one. In the SEC, I'm with the crowd that wants to see the schedule tweaked so I can go to Baton Rouge or Auburn more than once every 12 years. Some of the towns in the East are pretty fun, but this is Missouri's fourth trip to Athens in seven years while there are teams they've only played once since joining the league. Not to mention the fact that somebody needs a geography lesson after putting Mizzou in the East (not that the Tigers are complaining). I get that the SEC has a lot of history, but if the most important thing was to make sure Florida and LSU or Alabama and Tennessee played every year, then maybe they shouldn't have chased the TV dollars in realignment. You can't keep up with the times and protect everything about the past. Something's got to give."